Gift giving is just around the corner and so you know what that means…shopping! This week I want to share with you some awesome giftsets making waves in Sephora for the holiday season! These gifts are perfect for the girly girl at heart or the makeup maven in your family.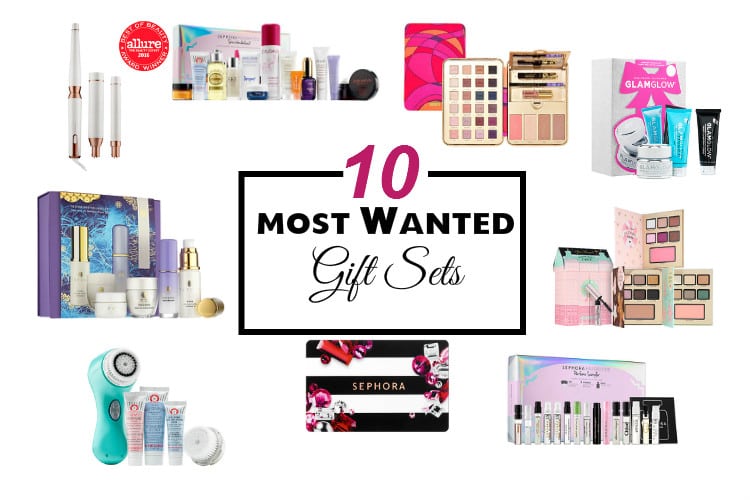 1. Tatcha
Tatcha Bestseller Set has been popping up everywhere especially on YouTube with the likes of Michelle Phan an Jeffree Star! I've been eyeing the mist spray for setting your makeup! Any lover of skincare will adore this set!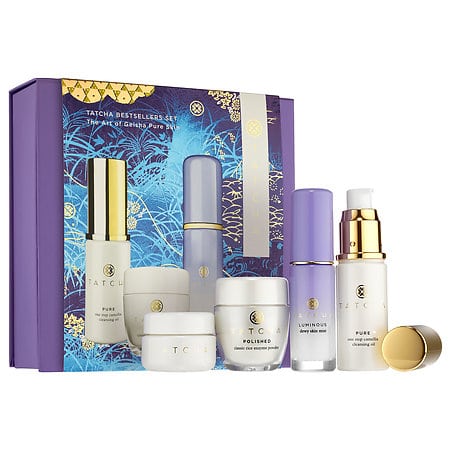 This collection of highly effective products offers a ritual to purify, polish, and nourish skin for today's beauty lovers. Pure One Step Camellia Cleansing Oil is a gentle makeup remover and cleanser—enriched with camellia and rice bran oils—to melt away even waterproof makeup. The creamy, water-activated Polished Classic Rice Enzyme Powder contains crushed pearl, rice bran, and papaya extracts to effortlessly exfoliate for polished, baby-soft skin. The deeply hydrating yet lightweight Supple Moisture Rich Silk Cream features silk extract, royal jelly, and antiaging hadasei-3 complex to lock moisture in. Great to use under foundation to prep skin or on top of makeup, Luminous Dewy Skin Mist is a fine spray that gives the complexion a dewy, luminous look.   –Excerpt from Sephora
Glam Glow has been raved about so many times and at this price you really can't go wrong! Of course this is another skin care collection for all the skin care lovers out there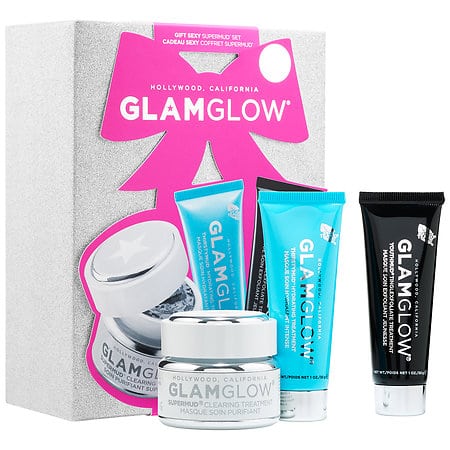 SUPERMUD™ was clinically developed by GLAMGLOW dermatological chemists to help fight all common skin concerns including breakouts, discoloration, black and white heads, razor bumps, and ingrown hair. THIRSTYMUD™ uses the newest, most advanced, and extreme hydration active technologies. It moisturizes, restores, replenishes, and calms the skin. Dewdration™ boosts and locks in moisture for a dewy and youthful result while HydraPack™ leaves skin with an instant silky, soft, and supple feel. YOUTHMUD™ leaves skin noticeably radiant and glowing. It works with the body's natural moisturizing collagen to provide gentle resurfacing exfoliation and helps to leave skin smoother, brighter, and softer. Except from Sephora

3. Sephora Favorite Perfume Set
Perfume Sampler Set is perfect for the girl that loves to smell good! Having an array of perfumes to choose from is the perfect gift in my opinion!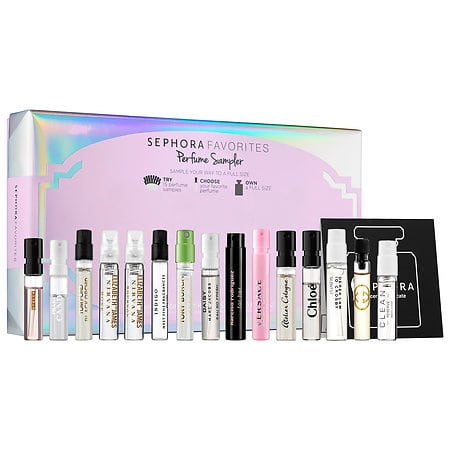 Inside this box, you'll find 15 samples of some of our most sought-after women's perfumes. Choose your favorite, and then take the included scent certificate to any US Sephora store* to redeem for a full-size bottle of your favorite featured fragrance at no extra cost.  – Excerpt from Sephora
4. Tarte
Tarte Pretty Paintbox Collectors Makeup Case is everything you need to make a gorgeous beauty look! I'm obsessed with this and it comes with an array of eyeshadows, blushes, and more  with this price its perfect!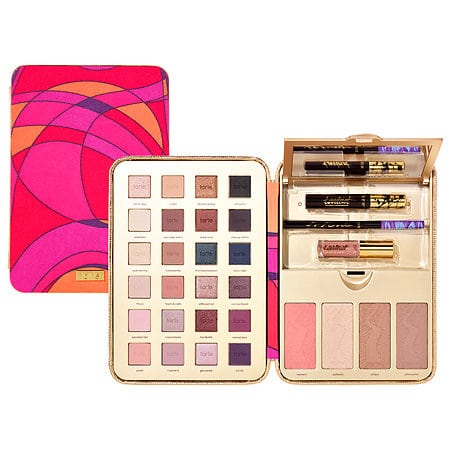 Imagine, create, and inspire with this collector's Paintbox Collector's Makeup Case, featuring all the beauty products needed to complete a number of beauty looks. The custom print, full-size case includes a built-in eye shadow palette with 24 brilliant, limited-edition shades, including warm neutrals and avant-garde bolds with mixed matte and micro-metallic finishes. It also includes two, lash-loving favorites from tarte, including the waterproof Rainforest of the Sea™ so fine micro liner and tarteist lash paint mascara for an instant, ultimate increase in lash volume. Then, paint on high-coverage, high-shine lip color with the coveted, deluxe-size tarteist glossy lip paint. The case also includes a limited-edition, four-piece cheek palette to contour, highlight, and accentuate cheeks across all skintones. There's added storage in the mirrored case for some extra tarteist essentials so you stow away the rest of your beauty musts.  -Excerpt from Sephora

5. Whirl Trio
For the Hair Lovers this Whirl Trio Interchangeable Styling Wand is perfect for those that like to change up their hairstyles!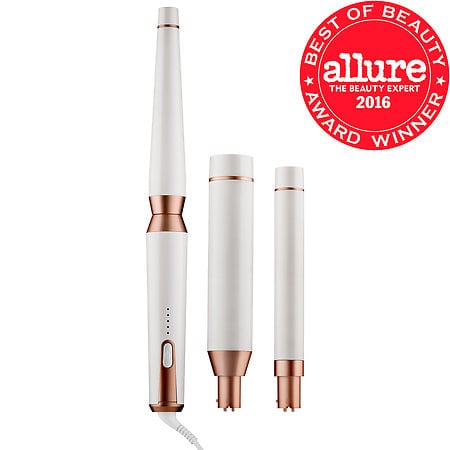 Three interchangeable barrels for endless styling possibilities. The Whirl Trio Interchangeable Styling Wand provides versatility at women's fingertips. Simply wrap, hold, and release your way to the perfect curls and waves—from uniform spiral curls to beachy waves to extreme volume. Ideal for all hair types and lengths, it leaves hair shiny and healthy-looking. It features T3 Tourmaline® SinglePass™ technology and five adjustable heat settings up to 410° to efficiently and flawlessly style all textures, sealing the cuticle, locking in moisture, and delivering a smooth, shiny, long-lasting finish. -Excerpt from Sephora
6. Too Faced
Too Faced Grande Hotel Café is another adorable collectors edition Too Faced Cosmetic lovers will be obsessed with!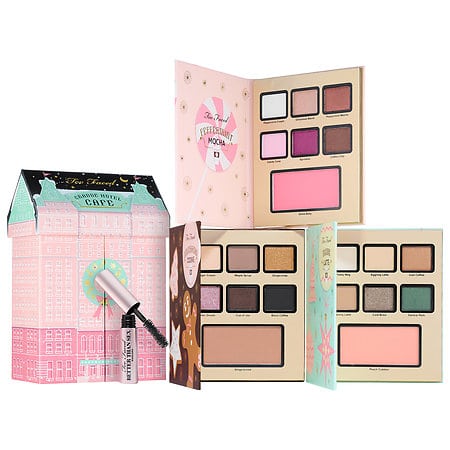 Grande Hotel Café opens to reveal three holiday coffee scented palettes that smell like peppermint mocha, gingerbread coffee, and eggnog latte for a total of 18 matte and shimmer shadows, two perfectly coordinated blushes, a bronzer, and a deluxe size of the bestselling Better Than Sex Mascara. It includes a step-by-step how-to Glamour Guide with three beauty looks to get you started. It's the perfect gift for any makeup lover this holiday season. -Excerpt from Sephora
7. Sephora Favorites Skin Wonderland Collection
Every skin lovers wonderland…literally Sephora put together this Skin Wonderland Collection that is great for anyone obsessed with skincare!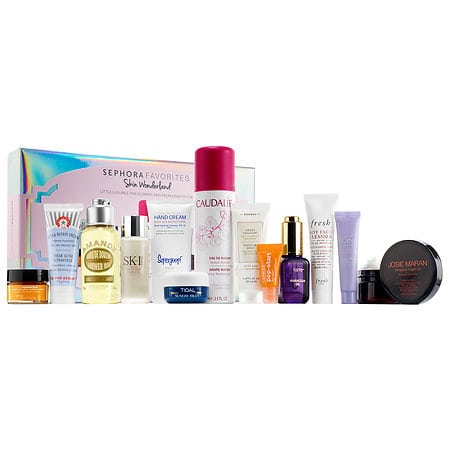 A 13-piece multibranded set curated by Sephora with luxurious products for glowing skin from head to toe. -Excerpt from Sephora
Solutions for:
– Dullness and uneven texture
– Dryness
– Uneven skintone

8. Mia 2 Gift Set
Can you tell I love skincare haha! This Mia 2 Sea Breeze First Aid Beauty Collection is amazing!
I already have the Mia 2 so I know others will love it! Pair it with these YouTube faves its a no brainer!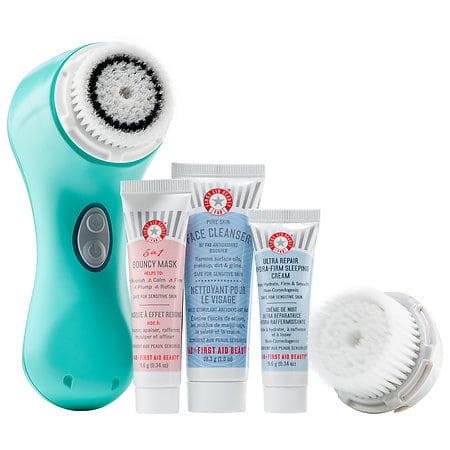 A two-speed Mia 2 cleansing device paired with First Aid Beauty essentials for softer, smoother, more radiant-looking skin. –Excerpt from Sephora
Solutions for:
– Dullness and uneven texture
– Pores
– Dryness
9. Beauty Blender Gift Set
Above all else don't forget the Beauty Blender!
Who ever receives this lovely collection is going to be in love and with this price, I'll take one for her and one for me haha!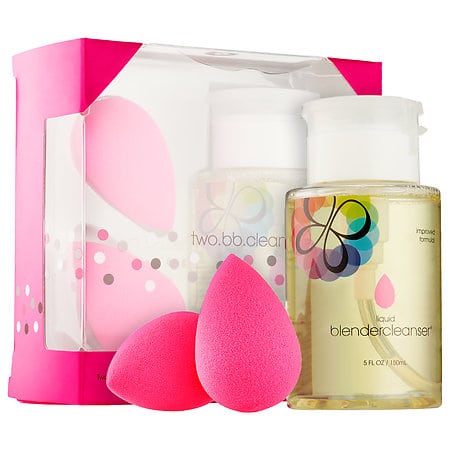 Flawlessly apply foundation, powder, bb cream, cc cream, and more with the duo of beautyblender originals. Featuring a liquid blender cleanser, it removes excess residue and germs from your beautyblender originals for a clean makeup application—plus, it can be used to clean your go-to makeup brushes.-Except from Sephora
10. Sephora Gift Card
If all else fails just get a Sephora Gift Card and let them choose for themselves!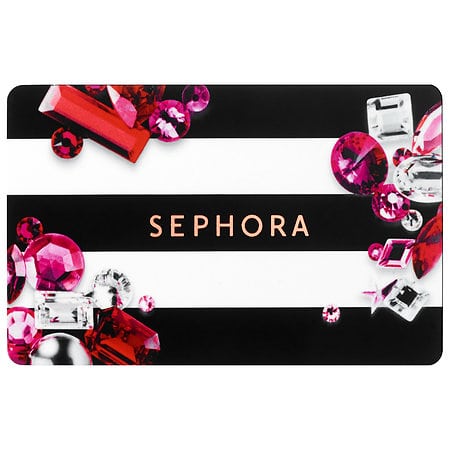 Check out all of them and tell me which ones is your favorite! Do you think someone in your family or a friend would love these!
Follow Jasmine (aka Color U Bold on her blog here, on Twitter here, and Instagram here.