As we settle into the spring months and we transition from fluffy sweaters to shorts and sandals, there are various trends happening in the fashion world that deserve your attention. Spring and summer are typical of bright hues, lighter fabrics, and fun funky patterns. And this Spring Summer season is no different. This time we are seeing some oldies but goodies in a new way, whether it's pastel infused tribal prints or neon gypsy patterns, this SS 2014 season will not leave you bored.
NOMADIA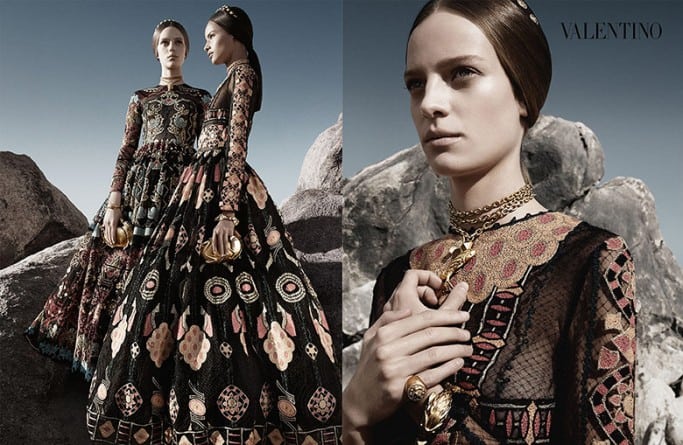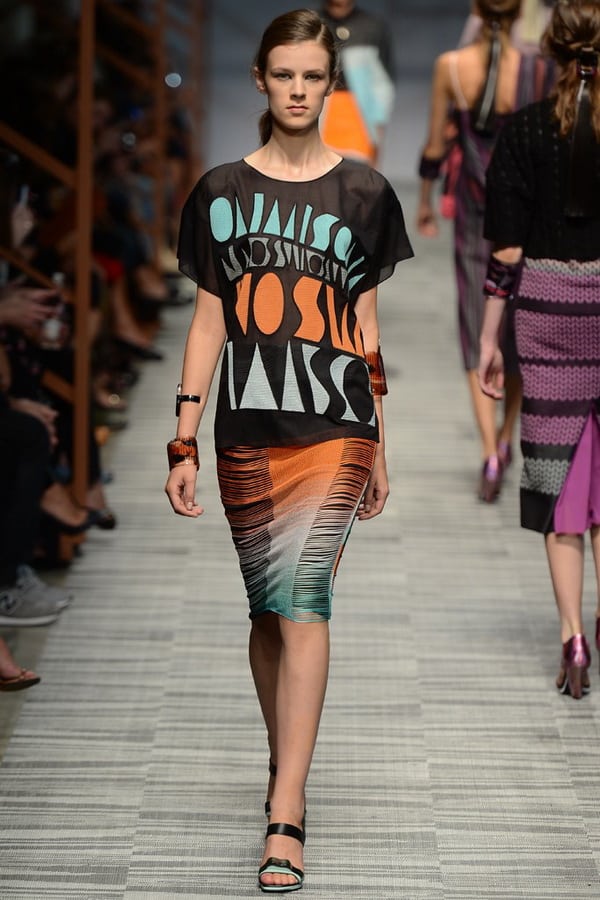 One of my favorite trends this season is what I have dubbed as "nomadia." It is a modern take on gypsy and north African tribal trends. The difference with this season's revival of the trend is that these gorgeous geometric shapes are infused with neon splashes and pastel borders, fringed edges and batik embroidered patterns. From Valentino to Dolce and Gabbana, this trend is a definite must have that will still have a big impact come fall.
POP ART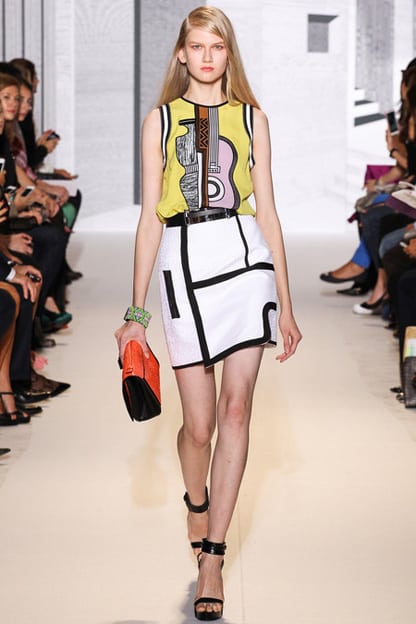 This season sees no shortage of the celebration of the pop art cultures of the 60s and 70s. Andy Warhol's Campbell soup can art deserves honorable mention. Along with bright talking bubbles of super heroes and the super heroes themselves splashed across shoes. shirts, and pajamas, the Pop Art trend is a fun artistic way to show your inner modern art enthusiast side.
If you are the type that shy away from bright colors and bold prints, another way to introduce these trends into your wardrobe is by accessorizing them. Find some nomadic style earrings or bracelets that are a bit inconspicuous to take a few chances, or bold printed handbags or shoes and combined them with classic pieces. Doing trends this way will ensure that the items you buy can be used across many seasons and years of trends coming and going.
What are your favorite trends this season?