By Kenna Christopherson
The world makeup can be both exciting and confusing for those of you may be new to it. I've learned a great deal about makeup through my own trial and error that I'd like to share with you so your new journey can be a lot less bumpy.
SKINCARE, SKINCARE, SKINCARE.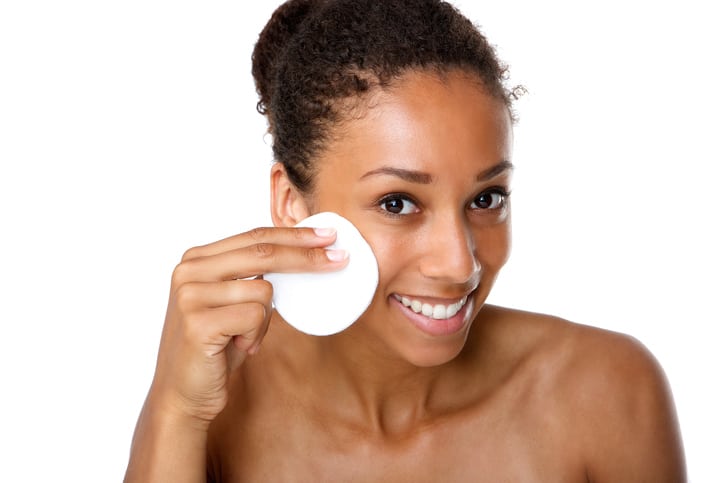 The key to flawless makeup application is a solid, good skincare routine. No among of great makeup application can conceal bad skin and eventually make your skin worst. Remember ladies, makeup is an enhancer to your natural beauty, not a mask, so your goal should be to treat and prevent whatever skin problem(s) you may have, not to cover it up.  Whatever your preference and budget, your daily routine should consist of a daily face wash, exfoliate, moisture, mask, serum, and toner.
What is your skin type?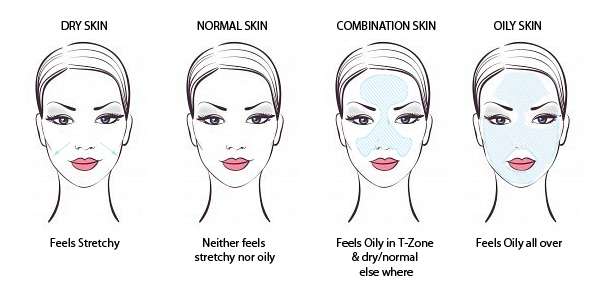 Skin type is categorized into 5 different group: normal, dry, oily, combination and sensitive skin.
Your genetic, race, diet, age, gender and environment hugely affects your skin type. Knowing the characteristic of your skin will not only be key in choosing the right makeup products but the most suitable skincare products that will balance your skin, resulting in a more healthy, radiant complexion.
Normal skin is more balanced and less prone to excess oil or dryness.
Classic signs of dry skin are tightness especially on your cheeks or forehead, dryness, patchiness or skin looking very scaly. Using a daily exfoliate, drinking lots of water, am and pm moisture will enable your skin to look and feel smoother and hydrated.
Combination skin can be very tricky because you can be combination/oily, combination/dry or combination/normal skin. Common signs of combination skin are oily T-zone, blackheads, occasional acne breakouts, dryness on your cheeks. Exfoliate, oil-free, gel-like moisture are products that will reduce the occurrence of breakouts, blackheads, and blemishes.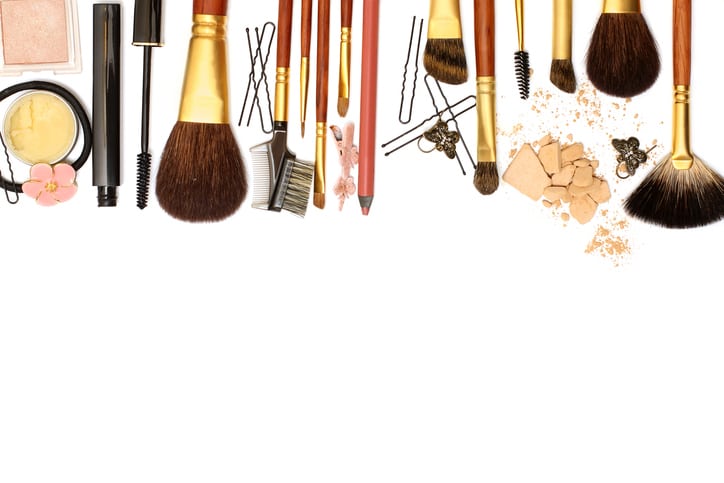 Individuals with oily skin typically have large, clogged pores, shiny skin, frequent breakouts and blackheads. Despite these downsides, your skin's natural oil emits a healthy, glow that keeps you looking
younger and those wrinkles away. Exfoliation, aloe vera, oil-free moisturizer, salicylic acid and a good mattifying primer will keep your oil's controlled and reduce the frequency of breakouts.
Individuals with sensitive skin are accustomed to having to redness, irritation, itchiness and watery eyes with a particular ingredient(s). To figure out whether or not you are sensitive to a product(s) sample it on the back of your hand or rub behind your ears.
Some brands will take the guessing game out of it for you. They'll categorize and label their products based the different skin type and needs. Two brands that are known for doing this are Mario Badescu and Ole Henriksen.
The chart below will give you an idea of your skin type as well as problem areas.
Undertone-
Black girl problem number 2. I remember several years ago when I really started getting into makeup and becoming all excited and looking forward to trying that new foundation my favorite Beauty Guru is talking about only to find out they didn't have my shade and only available in two same shades; cocoa and caramel. Thankfully, beauty brands are now getting the message that dark skin women have varying shade ranges and undertones. Trying to figure out your specific undertone can be difficult for newbies to makeup, however, there are two easy steps that may help. 1. Simple look closely at your veins. If it appears blue or purple then you have cool undertone but if your vein looks green or olive then your undertone is warm. Those with neutral undertone vein's will seem blue-green. Another way to know your undertone is the type of jewelry that compliments your skin. If you look better wearing gold, copper or bronze you have a warm undertone but if silvers or greys flatters your skin more then you have a cool undertone.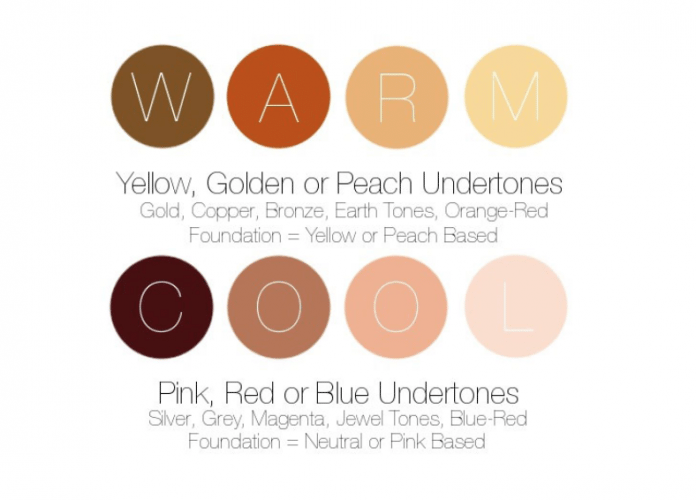 Nonetheless, it's best to visit your local beauty store or department makeup counter and play around with the different shades available. NEVER try to guess your shade online as swatches are usually poorly done and brands sometimes deceptively edit their shade ranges.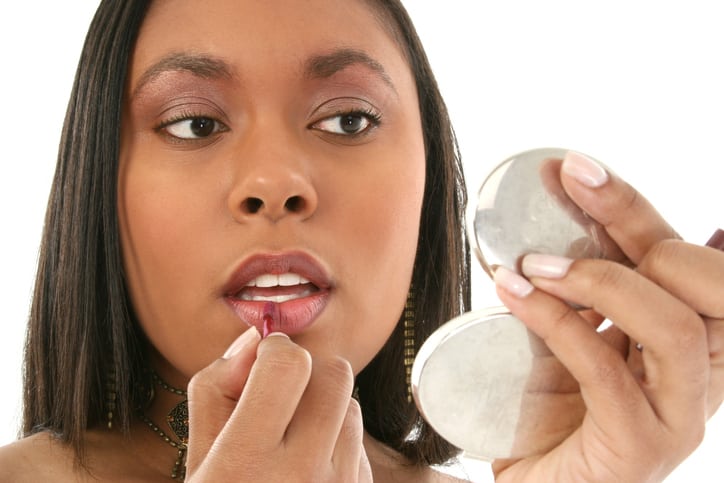 The type of coverage you want from your foundation?
Foundation coverage has three categories: sheer, medium but buildable and full coverage.
Sheer coverage is great for women who hate foundation, new to makeup, a minimalist who love the #nomakeuplook and for those of you who simply want a natural glow and an even skin.  The pluses of this type of foundation are that you don't have to worry about your makeup getting cakey, sheer foundations are you hydrating, thus excellent for women who have dry skin or combination/dry. Here's a list of sheer foundation you could try if this is for.
NARS sheer glow, MAC face and body foundation, MAC next to nothing foundation, MAC studio + water weight foundation, CC & BB creams of any brand, tinted moisturizers of any brands, MAKEUP FOREVER water blend foundation, Estee Lauder Doublewear nude foundation, Black Opal True Color Pore Perfecting Liquid foundation, Fashion Fair foundation stick and other stick foundations.
Medium or medium but buildable– excellent for women who love to wear makeup and not into the no makeup look, you want more coverage especially for those of you who may have problem skin like hyperpigmentation, blemish and or dark spots. The main disadvantage of wearing foundation from this category is that it can get cakey if you either apply too much (go full coverage). Here's a list of medium/ buildable foundation to consider, keep in mind that most foundations on the market fall within this category:
Estee Lauder DoubleWear foundation, MAC studiofix fluid foundation, Rihanna Profiltr Soft Matte foundation, MAC match master foundation, LANCOME La Tient Idole Ultra Long Wear foundation, MAKEUP FOREVER ULTRA HD FOUNDATION, COVER FX cream to powder foundation, Iman cream to powder foundation, Maybelline Fitme Foundation, Loreal TRUE MATCH foundation, BLACK OPAL EVEN TRUE FLAWLESS foundation, Fashion Fair Perfect Finish Cream Makeup foundation.
Full Coverage Foundation-  if you love to look flawless, skin appearing filtered, have hyperpigmentation, blemishes, discoloration, dark spots this will be the foundation for you. Here's a list of full coverage foundation you could try.
MAC Studio-fix fluid foundation, MAC studio-fix plus powder foundation, TOO Faced BORN THIS WAY Foundation, KAT VON D LOCK IT TATTOO foundation, YSL ALL HOURS FULL COVERAGE Foundation, BECCA ULTIMATE COMPLEXION COVERAGE Foundation.
Eyeshadows
There are several different types of eyeshadow formulation: duo-chrome (shows two different highly pigmented colours), metallic (high shine with some glitter), shimmer, matte(dull and flat that usually as no shine. Usually your blending and transition shades), glitter (exactly what you think just glitter and usually used as eyelid toppers) and satin( mixture of matte and shimmer) finish. Then there is the undertone, i.e. your warm or cool tones similar to foundation undertones.  As a beginner, your goal is to figure out what's your preference (formulation or undertone) and blending technique(s). A 9-16 pan eyeshadow palette would be best as it will give you a variety of colors to play with, yet not too much that you'll become overwhelmed and confused.
 cool tone palette. Tarte's Tartelette palette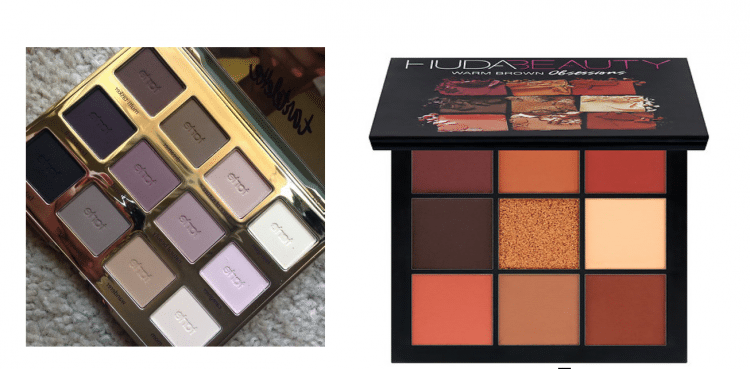 Brushes-
The basis of any effortless makeup application is your brushes. The two categories of the brush are eye and face brushes. The essential brushes you will need from each category are:
Eye brushes- blending brush, crease brush, shader brush, concealer, pencil or bullet brush.
Face brushes- powder brush, contour brush, foundation blending brush, stippling brush, blush brush, highlight brush.