Urban gardening is coming into it's own, and more and more innovative concepts are being developed so that more people can grow their own food no matter how little space they have. As long as there's sun, there's hope for you to get your garden on.
I have quite a bit growing in my kitchen garden these days, grapes, Swiss chard, artichoke, blackberries, strawberries, eggplant, broccoli raab, tomatoes, carrots, apples,onions, salad greens, tomatillos, squashes and cucumbers. But I have a tiny backyard with little space to grow herbs. Ah ha…there's a fence getting all that sun and not doing any work except keeping me from seeing the neighbors naked in the hot tub…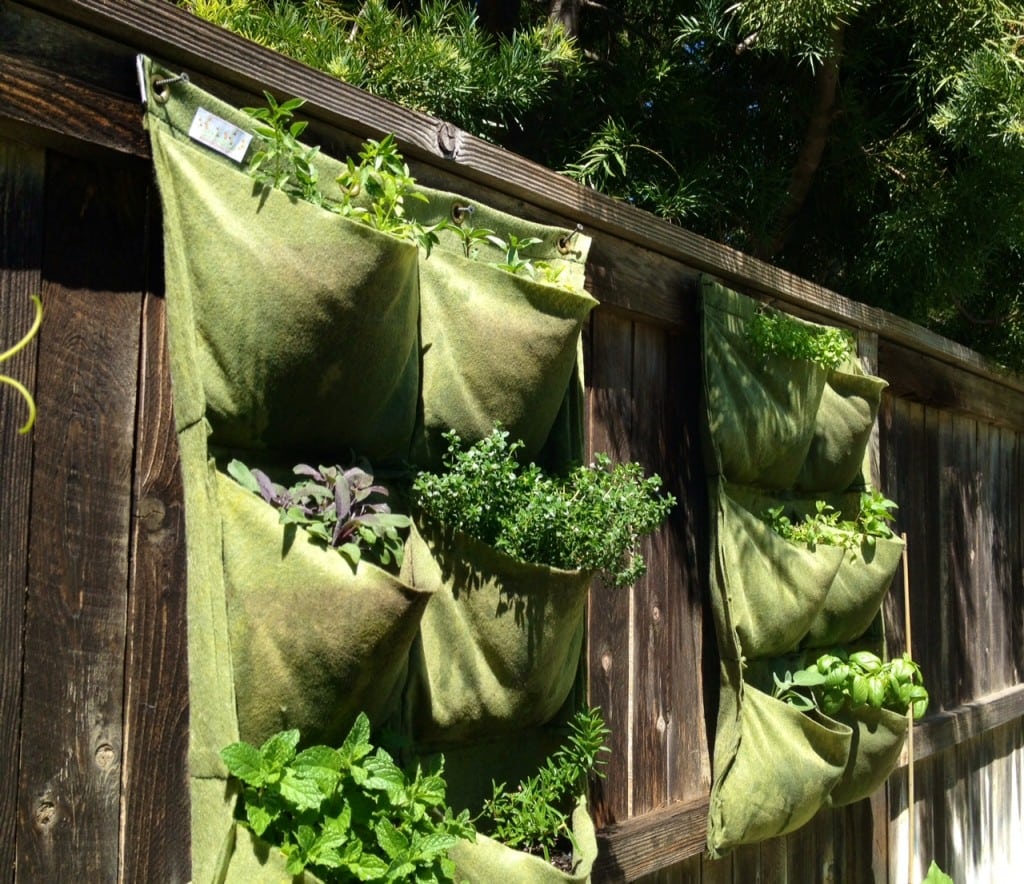 My pockets are growing four kinds of basil, marjoram, mint, rosemary, and two kinds of sage.
You can grow just about anything in these little pockets, which reminds me of those thingys you use to hang your shoes on the door. Heck…you might even be able to use that too!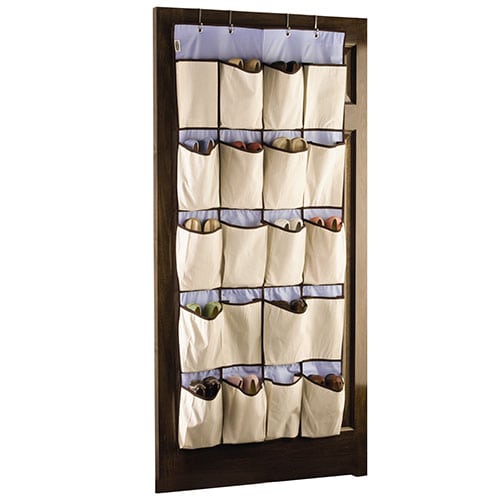 As long as the canvas holds the soil and drains the water, why not?
If you're too chicken to find out, you can pick up one of these do-hickies here.
Remember, this isn't a pot, so you'll have to water more frequently.