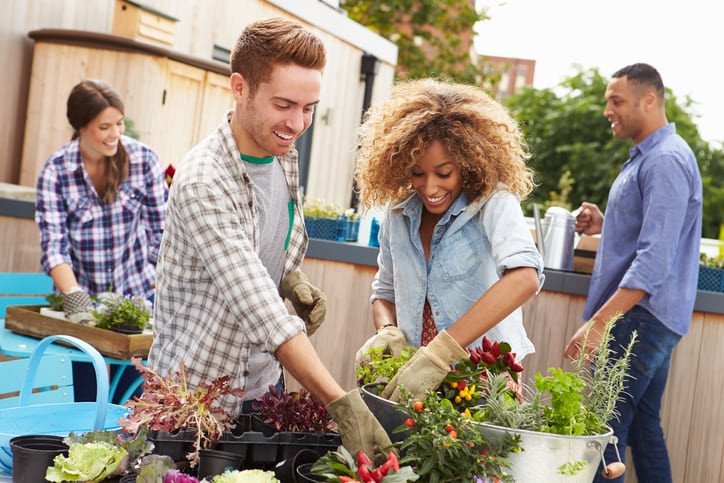 Growing a garden is one of the best things you can do in your free time. Not only is it a great way to get some exercise and enjoy some fresh air, but it's also a great way to get fresh, healthy produce for a very low cost. You'll also get a great sense of satisfaction eating a meal made from food that you grew yourself.
But if you have never gardened, you may be confused about where to start. Fortunately, it's not as complicated as it may seem. Here's what you'll need to make a garden in your home, whether it's in a patch in your yard or in containers that you keep on your patio or apartment balcony:
Seeds
What do you want to grow? You can grow everything from flowers to fruits, depending on the climate where you live and what kind of space you have. For example, unless you live in a very hot climate, you won't be growing bananas, but you could grow other types of fruits.
Make a list of everything you think you'd like to grow and then look up what you'll need to do to grow those items. You'll be able to whittle your list down to something more realistic and manageable after that. Then shop at the best seed company you can find to get the seeds that will give you the best results, including a good yield and tasty produce.
Fertilizers
Once you plant your seeds in good soil, you'll need to fertilize them to improve your results. The right fertilizers can not only help struggling plants to produce, but they can also help plants to give a higher yield. So, plants that might otherwise die would survive and plants that would flower or bear fruit would grow bigger blooms and bigger produce.
You can create compost and compost tea, or you can buy fertilizers like bone meal, rock dust, sea minerals, and more. The right fertilizer will depend on the type of plant and what's already in your soil.
Garden Tools
You don't have to have anything to garden other than your hands, but the right tools can certainly make it easier. Once the weeds start popping up — and they will, no matter what you do — you can get rid of them much faster with a hoe than by ripping them out one at a time with your hands. You can also use a hoe to break up the soil and make it softer when you are ready to plant seeds.
Other useful gardening tools include a small spade for digging holes for seeds or starter plants, a small metal rake for loosening the soil, and a pair of pruning shears to harvest produce or to get rid of dead stems and fruit. Also, pick up a good pair of gloves to keep your hands blister-free.
Watering System
You can just spray your garden down with a hose when you need to, but that can get tedious. It's much easier if you have a system set up, such as a sprinkler that's on a timer. If you can't afford that, at least set up a regular sprinkler and turn it on at the right time each day.
If you live in an apartment or condo, you can invest in a small sprinkler system that connects to your faucet. You can turn it on, and it will water your plants like a mini-shower.
You don't need a lot of expensive gear or a fancy hat to garden (though that is fun). You just need the basics: Good soil, good seeds, and good fertilizer. The rest is just about your commitment to your task and the work you are willing to put in. With a little hard work (which is great exercise!), you'll have flowers, fruits and veggies that you'll feel proud of and that your neighbors will be clamoring to share. Start small and work your way up. You may be surprised at how easy gardening can be!