We often ponder over the idea of preference, but it's rare that we get a personal story from a man's perspective. What is more interesting is that more and more, I'm hearing from non-black men who are feeling emboldened to speak on their interest. I offer you one today. Meet  Kevin, divorced father of two gorgeous girls, and a lifetime swirler.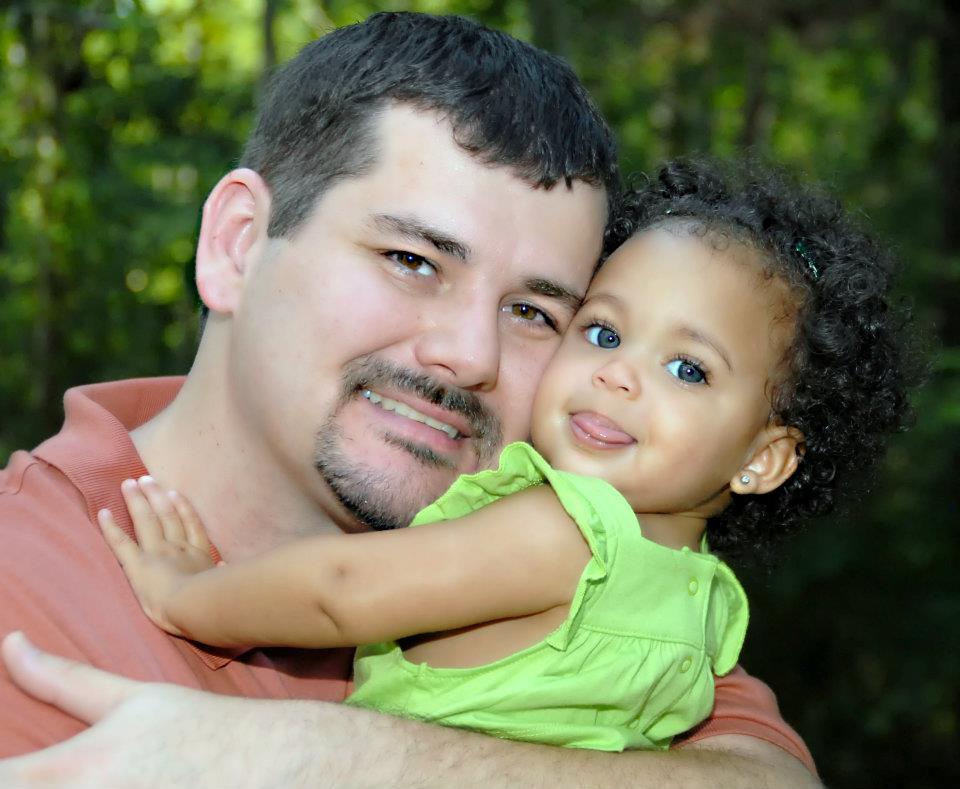 When I first approached Christelyn about blogging I had no idea what to write about. After much thought I decide to write about a subject that no one knows better……..ME!!!
I will start with early childhood. This may or may not have had an effect on my dating habits. From the 4th grade through high school I went to predominantly black schools. Sorry but I am not PC. I use black and white, not African-American or European American. Anyway when I was in the 4th grade I started attending Carver Elementary in South Carolina. I really enjoyed my time there. I made many friends that I still know today thanks to Facebook. Of course at that time I had no interest in girls, they were still YUCK!!!! There were other whites besides myself, but it was probably 90% black. Once I made it to the seventh grade I saw this amazing girl in my homeroom class. Oh My Good or Oh Em Gee was she beautiful. I paid no attention to the fact she was black. This was in the mid-eighties so interracial relationships were still taboo, especially in the south. I wound up dating a white girl for about two weeks, does that even count? LOL!!!!
Anyway once I made it to the eighth grade I still kept my eye on the beautiful young woman I had met in homeroom the year before. She had grown even more beautiful and I had grown from around 5 foot nothing to almost 6 feet tall. I saw white girls who were beautiful, but I wasn't attracted to them. Sounds strange I found them beautiful but not attracted to them. I have a friend who is gay, though, and he loves women's breasts. I went through my eighth grade year still admiring from afar the girl from my homeroom that I found so beautiful. It didn't help my self-confidence at all that I had a pizza face. I was terrified to tell her how I felt so I kept it in. My freshman year of high school was forgettable as I am sure most people would agree. There were some fun moments, but none that involved females. My sophomore year was pretty much the same, but people began to notice me and that I was into hip hop. KRS-ONE, Big Daddy Kane, Eric B and Rakim, Run-DMC, Audio Two, etc, etc was the music I listened to. I wasn't trying to be black this is just what I liked.
I met two young ladies in my French class and we hit it off instantly. One was a senior and the other was a junior. That was some of the best times I can remember of school. I still kept my eye on the girl from middle school as she had grown to be a gorgeous young woman, but she had many suitors not to mention the fact I was white and there was no way she was going to date a white guy. I met the sister of one of my friends from French class by no more than just "Hi, how are you?" Once my sophomore year was over I cried because I thought I would not see my friend who was a senior again. The following year began and in my first period class I saw a familiar face. It was the sister of the girl from French class and she looked GOOD!!! We hit it off instantly. We were always together. Most people thought we were dating. We never did date that year. We went out to movies and out to dinners, but we never held titles of boyfriend and girlfriend. My mother enjoyed her and her mother enjoyed me. That had to be one of the best years of my life. My friend had a boyfriend and I respected that. The night she graduated she met up with him and they went out. The young woman from my seventh grade home room became pregnant that year and I didn't see her much. My senior year started and my friend from first period was off to college. Once she went to college she realized she missed me more than her boyfriend. She dumped him and we started dating. I will never forget the trips to see her at college. AMAZING!!!! We actually ended up dating for only a few months. Turns out we made much better friends than anything else.
My senior year flew by, but it was a great year. My shell that I was in was wearing away and I actually had girls asking about me. The young lady from my seventh grade home room was back in school. One day towards the end of the year I went to use the phone, yes it was a payphone. While I was on the phone the young lady from my homeroom passed by talking to another young lady and told her, "That is a fine white boy right there". She was looking right at me. WHAT?!?!?!?! All these years and now when my senior year is about over I hear this. Oh the humanity of it all!!!! Seriously though it made my day. Once graduation was over I had so many young women tell me that they would have dated me if all I would have done was ask them out.
So what do you think? Do early childhood experiences mold your choice of romantic preference?