Okay I said that just to get your attention, but hey, a balanced diet composed of dark, green leafies will help you grow a head of healthy hair, along with glowing skin and phenomenal poop.
I remember when kale was just a garnish you didn't eat at the restaurant, along with that tiny sliver of orange slice. I once asked my father (God rest his soul) if it was a plastic decoration on the plate or if you could really eat it. He told me that you could indeed eat it, but when I asked him what "it" was, he had no idea. My father was from the South. They consider uncooked greens without a side-slab of ham hock poisonous.
It wasn't until I became an adult that I actually started consuming kale, not because I like the taste…I don't particularly. I started eating it because I heard how good it was for me. Kale is like, the perfect vegetable. It's a good source of Vitamin a, beta carotene, folic acid, Vitamin C, potassium, iron, magnesium and fiber, and studies show it reduces some types of cancer. So I'm growing a bunch of it in my backyard kitchen garden.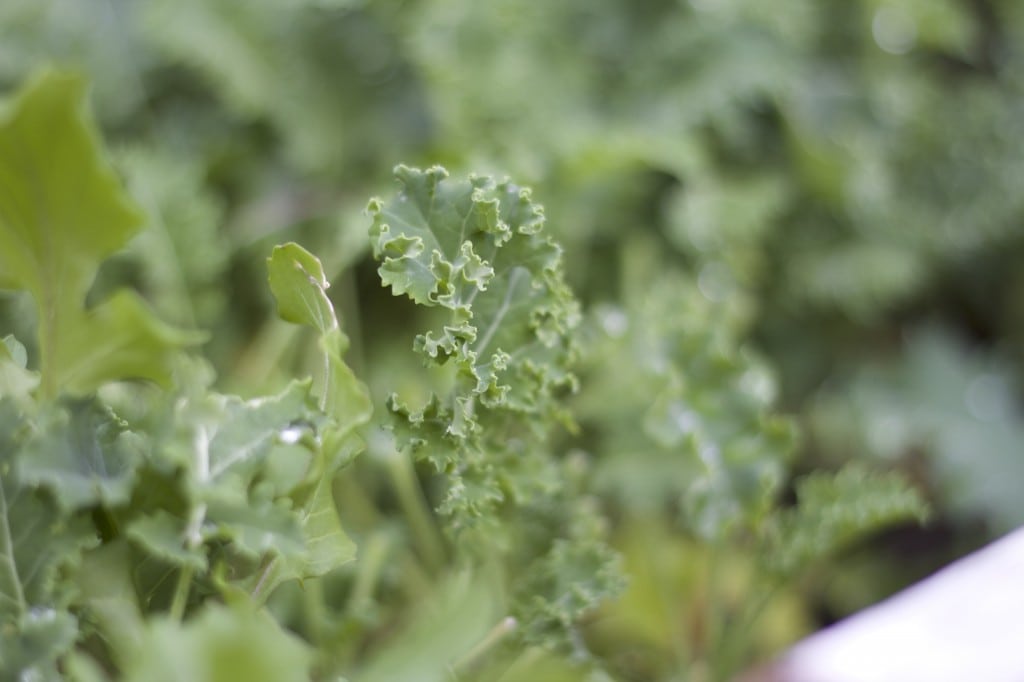 Aw, look at the little babies. It takes forever to grow kale from seed in the winter.
So because of kale's not-so-tasty taste, I began my quest on how to actually consume the stuff without holding my breath and chewing with my mouth open. Kale is not eaten enough, mainly because most folks don't know how to cook it. Which eventually led me to this little find…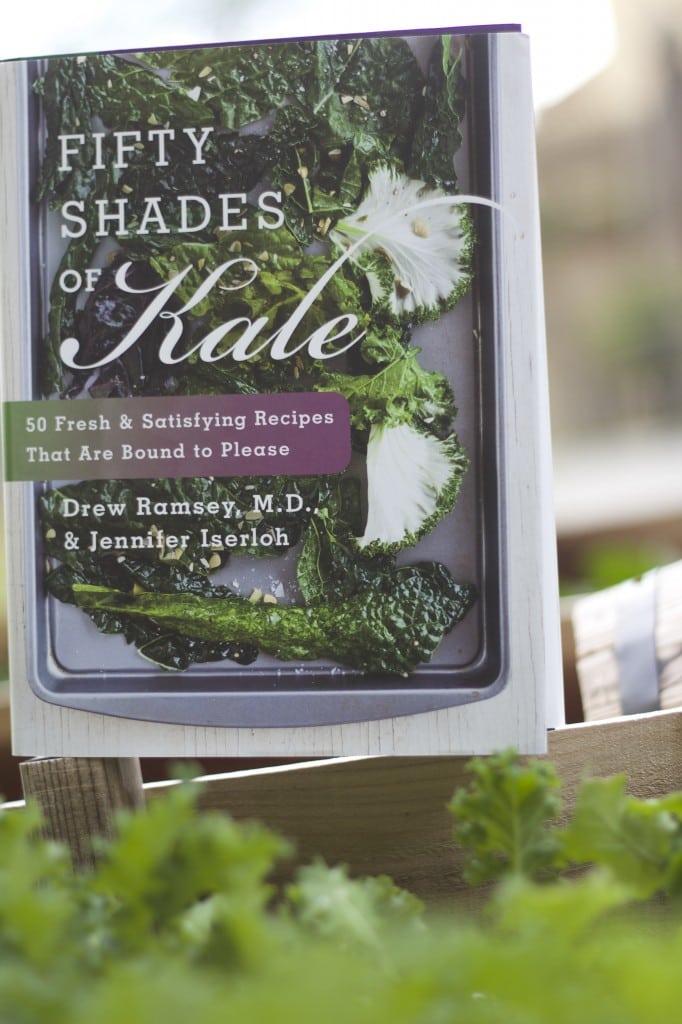 I really like how "Fifty Shades of Kale" is formatted. In addition to recipes, it gives suggestions about what types of food combinations complement kale so you can be creative and discover new flavors on your own. For example, kale goes will with cocoa (for smoothies), ginger, caramelized onions, lemon, parmesan, exotic salts, and more. It also gives good suggestions for seasonings like cinnamon, cumin and nutmeg–all of which I've never tried, but will now.
Take a look at the cutie co-author, Dr. Drew Ramsey has to say about his little kale baby…
I love how the book isn't just dishes, but drinks and sauces. There's a recipe for kale-onaise on page 53 that I'm planning on trying tomorrow to dip in carrots and other veggies I've got growing. Then there's the kale guacamole…
Kale-onaise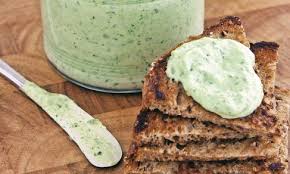 2 cups packed chopped kale
1/2 teaspoon sea salt
2 cloves garlic, chopped
1 cup mayonnaise
Zest and juice of lemon
In a food processor, combine the kale leaves, salt, and garlic. Process until finely chopped. Add the mayonnaise and lemon zest and just and process until smooth.
One last thing, Fifty Shades of Kale provides little health tidbits about each recipe. Here's what it said about kale-onaise:
Did you know? Fresh garlic, like kale, contains sulfur compounds that become more available to your body after crushing it or mixing it with lemon juice. Garlic has been shown to help protect the heart and brain by lowering inflammation in blood vessels.
Did they mention sulfur? You know that makes your hair grow, right?