Thanks to Nic and Christelyn, I have been challenged to expand my writing repertoire beyond my weekly interviews. While I will still be interviewing couples for the blog, I will try to touch on relevant topics that could benefit Beyond Black and White's community. There is a lot going on in this story below, so there are a lot of links. Hopefully you can follow along.
The Background
The Blackosphere is currently ablaze over the drama between Gucci Mane, aka Guwop and The Breakfast Club – or, more specifically, with Angela Yee and DJ Envy. (I can hear you saying, "WHO?!"  through the screen. It took a bit of digging, but I have you covered. Keep reading for the breakdown.) Gucci Mane is a rapper who faced repeated controversies in the past. After a stint in jail, and marrying his ride or die, Keyshia Ka'Oir, things are looking up for him. He is reportedly the new face of the luxury brand Gucci's S/S 2020 Campaign, a logical collaboration.
All that said, he is beefing with the host of one of the most popular black news and talk radio shows, Power 105's The Breakfast Club, over past interactions. You can watch this whole drama breakdown by LovelyTi (loyal Ti sipper here), but the TL;DW (too long; didn't watch – for my slang-adverse friends out there) version is that Gucci Mane visited The Breakfast Club in 2016, probably to promote a new venture or chapter in his life. The part of the interview that went viral was when Gucci accused Angela of wanting to get with him, and, ahem, being all over his nether regions. Angela vehemently denied this accusation, and things got mucho awkward.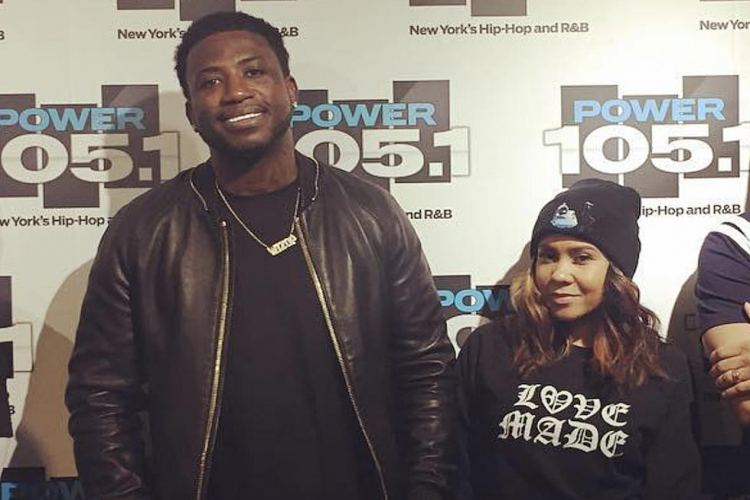 Why is this relevant? Well, from my findings, the rapper has repeatedly claimed that he was banned from The Breakfast Club for that 2016 interview, and provides proof that he was not lying about his previous claims, with an Instagram video splicing his 2016 interview with the Breakfast Club and another interview in  2010 that shows Angela being more than a little friendly. (Gucci claims the 2010 clip was from Lip Service; Angela claims it was The Morning After with Angela Yee.) For those of you doubting the veracity of a spliced video, here is a video clip of the throwback interview.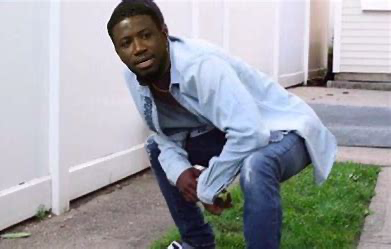 (Whoever photoshopped Gucci's face unto the "Why You Always Lyin'" meme, you win the internet.)

Angela Yee and DJ Envy decided to address the drama while they were on the show alone, and decided to bring Guwop's (same rapper, stay with me) wife's dating history into the mess. Needless to say, it is all getting very ugly. Charlamagne Tha God, the third musketeer of The Breakfast Club hosts, did a recent one-on-one interview with Gucci Mane. His other co-hosts came up. Charlamagne is getting flack too: one for interviewing someone who came for his long-time coworker, and two, for the viral part of the interview, where he is seen laughing along while Gucci trashed his coworkers.
Guwop is sticking to his story and throwing shots. Angela is still denying these claims, and is hitting back with a few barbs of her own. DJ Envy, her colleague, is defending her as well, which is drawing the ire of Gucci his way. Are you still following here? I haven't lost you? So, with that entire breakdown, what can we as Pink Pill ladies learn from this? 

The Lessons
There is a double standard in sexuality between the genders.
I never understood why people would wink, smile and turn the other way when men are sexually active and free, but cringe and censor women who do the same thing. It's a double standard that lasts throughout time. The issue is further compounded with black women, and the stereotypes that come with our community. As a biracial woman, I am sure that Angela Yee is very familiar with these challenges as well. (I, for one, am not sure why a happy married man needed to bring up a sexually charged incident from nine years ago, but I digress.)
Personally, I love the idea of being fun and free, with one man, in the context of marriage. However, I know that is not everyone's cup of tea, so I'll try to speak generally. If you desire to explore your sexuality or not, just be aware that this double standard exists. I would suggest navigating your space in a way that keeps you safe in a medical and reputational sense. When navigating in higher circles, your reputation and connections are literal currency. I would encourage you to watch some of Christelyn's timeless videos, to prep yourself for the life that you want: "Don't sell yourself short" and "Decide the life that you want for yourself and work backwards."
Your past can come back to haunt you. 
People love to throw your past in your face, particularly when they see your life going well. We have all made mistakes in the past: saying and doing things that we wish we could take back. Today is a new day. As you continue your level up journey, make steps forward to improve your present. Clean up your social media. Improve your appearance. Develop a foolproof plan on tackling those difficult questions. This video should help with those questions and comments: "How to Handle Difficult Questions About Your Past."
Men love the thrill of the chase. 
I have heard it said that certain carnivores will not consume animals that are already dead, because they believe that there must be something wrong with that animal. I believe that men tend to think in the same way. They love the challenge of conquering women, leaving the smell of sex, broken hearts and bruised feelings in their wake. Angela's comments to Gucci on how deep her vagina was might work for shock jock radio, and some men looking for a quick roll in the hay. However, self-deprecating comments like these are a quick way to ruin a first impression. If you're a younger lady, the "How millennials flirt" video might be just the thing for you.  If you are a seasoned dater, catch Christelyn's videos on "Swirling Later In Life" and "Swirling for Middle-Aged Women."
There is a way to attract a man's interest. Pardon the ebonics, but this ain't it. Nothing is wrong with being attracted to a man, or even displaying interest, but the way you go about it can shift the way that he views and values you. Are you looking for short-term fun, or are you interested in a quality marriage? Your approach will be different with each goal. I'll be the first to admit that I need major help in this department, so I recommend that we all go and watch Christelyn's video on "Body language tips to get attract quality men."

This course is an online program that offers the tools you need to win financially, romantically and socially. Christelyn has had years of experience and is ready to impart that wisdom with you. I have benefited so much from signing up for these courses and revisiting the lessons. I would highly recommend it for women in our audience.
That is all for this article. I appreciate you reading this piece. What are your thoughts on the drama between Angela Yee and Gucci Mane? What Pink Pill advice would you give to a lady in a similar situation? If you have any thoughts or advice that could help anyone in the dating process, we would love to hear it in the comments below. 
If you have heard of a trending story, and you would like our take, please share it with us on our social media platform. Beyond Black and White is on Facebook, Twitter and Instagram. Follow us for more relevant content!