Monday was event for celebration as the United States Navy appointed Michelle Howard to the ranks of Admiral making her the first woman in US history to do so. Her also being a woman of color makes this even more of a cause to take note.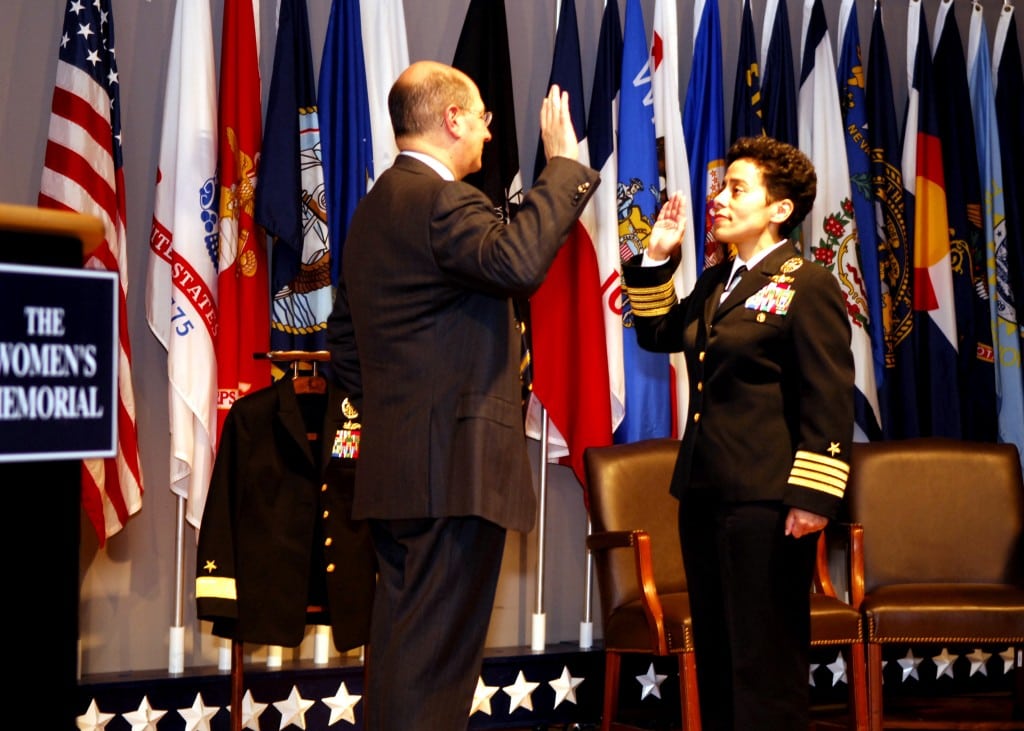 Along with her new rank and four star shoulder bars, Howard will also take on the post of Vice Chief of Naval Operations, the second highest position in the Navy.

Howard, no stranger to making history, was the first black woman to command a Navy ship.

Howard was promoted to her new rank during a ceremony held at the Women in Military Service for America Memorial at Arlington National Cemetery.

"Michelle Howard's promotion to the rank of admiral is the result of a brilliant naval career, one I fully expect to continue when she assumes her new role as vice chief of naval operations," said Navy Secretary Ray Mabus. "But also, it is an historic first, an event to be celebrated as she becomes the first female to achieve this position.

Howard was raised in Colorado, graduated from the U.S. Naval Academy in 1982, and has been breaking down barriers and busting through glass ceilings ever since.

Her earliest tours were aboard the USS Hunley and the USS Lexington. During the 1991 Persian Gulf War, she served as chief engineer aboard the USS Mount Hood. Howard served as executive officer of the USS Tortuga when the ship supported peacekeeping operations in the former Yugoslavia. She made history as the first African-American woman to command a ship in 1999 (the amphibious dock landing ship Rushmore) before going on to command Amphibious Squadron 7 and later Expeditionary Strike Group 2. [Source]
Congratulations to her and kudos to her example that dedication and hard work can remove barriers, just because a Black woman hasn't done it before doesn't mean it can't be done when certain Black women ignore social limitations.