Last week my crew and I headed to the Salsa Festival on St. Claire's in Toronto to take in the local ethnic flavor. I was sitting in the backseat with my new YouTube friend, KayLove, and listening to the beats from the front. I heard a song with a rhythm that was both hypnotic and soulful, and the singer's scratchy voice was the perfect compliment. I asked about the song. "Best One" by Anderson Paak.
I can be a bit obsessive when I discover a song I like, and I'll listen to it over and over and over and over and over and over. But the more I listened to the song, the more I hated myself for liking it. The words are a roadmap for a black woman's romantic destruction. Carrying out such expectations will lead her a ruin.
It's indoctrination wrapped in a catchy tune. Hypnotism by rhythm. Brainwashing through the beat.
The lyrics:
Yes love, yes love
My fault
That's my, that's my living
You love me like you knew I could be leaving in a moment's notice
You telling me to stay till the morning
You know a nigga homeless
[You are aware that I have no intention of ever committing to you, but you give me all you have anyway. I have no real way to support myself, and you take care of me like my mamma.]
You give me everything inside the showroom
Your old school trophies
You used to work the small farm
Now you working corporate, dipping in the sportswear
[You started off with little to nothing, and you worked hard to become successful, probably because you knew no one would or could be around to be a safety net for you]
Well I hope I never have to cut you off
My best one
By far
[Despite give me EVERYTHING you have, I STILL may just drain you until you have nothing left and then leave you and never look back. You the "best one" (of many).]
That's my, that's my living
I think she could be in it for the long run
My niggas said I'm on one
I never knew a love stronger
My heart is a great big boulder
Hey, you fuck me like you know this could be something like your very last moment
I could leave it at the drop of a Fedora
But damn it girl I want you
[Again, know that I've got one foot out. But before I go give me give me give me give me]
I hope I never have to cut you off
Your my best one
******
Notice how one sided this relationship is? He makes absolutely no mention of what he can give to her, just talks about what he's taking. Her only reward is knowing that out of the many many women he has, she's the "best one," and that should be enough. That's as good as she's going to get. She's also good for using long term too, because she sex game is good.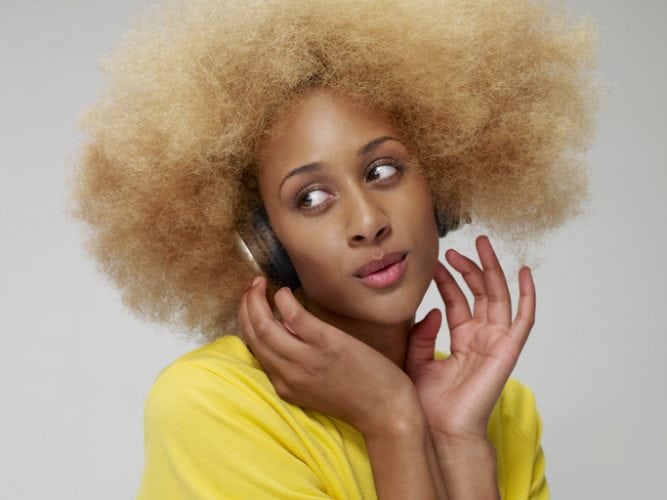 Some may argue it's just a song. But then they're either lying or have no idea what the expectations are for black women from their romantic partners. You are to bring your A-game to the table, and yet sacrifice yourself for the well-being of men who give little commitment, have multiple sex partners, and high expectations of what you can do for them financially.
This could just be the story of one loser, underemployed dude, except…how many successful black women do you know pair up with men like this? I can name five without even thinking hard.
"Best One" holds a mirror to the unreasonable and unfair expectations successful black women have in a situation where they outnumber the marriageable and eligible men in the community. We have been openly told for a decade that our expectations are too high because our degrees won't keep us warm at night.
But the truth is, the community needs all these degreed women to keep afloat. They also need for them to believe they have to give more than they receive, and that they should be grateful to be the "best one" of many.
Holla if you hear me.