Okay, she didn't say that; I did. Made you look? Mission accomplished.
Susan and I go way back. She was/is my go-to source when I write health-related articles for places like Better Homes & Garden and Woman's Day. So…she knows what she's talkin' bout.
BTW, I know I should be spanked for that photo, but I wanted to make sure I got your attention. This issue is too important for you to click over.
————————–
Huge portions, overeating and sedentary lifestyle have all led to the epidemic of diabetes and pre-diabetes in America. About 23.6 million Americans have diabetes and another 57 million have pre-diabetes (or pre-type 2 diabetes). A whopping 3.7 million African Americans (or 14.7% of non-Hispanic black adults) in our country have the disease and one quarter of all African-American women over the age of 55 have type 2 diabetes. High blood sugar (or diabetes) can cause eye, heart disease, stroke and kidney problems if left untreated. So much of African-American dietary practices are deeply rooted in rich history and culture. These practices should be respected, but need to modified in order to prevent and treat the often deadly disease of diabetes.
Diabetes is a problem of high blood sugar. Your doctor will determine if you have diabetes or pre-diabetes by measuring the amount of sugar in your blood. Type 1 diabetes (an auto immune disorder) can not be prevented, and must be treated with insulin upon diagnosis. Pre-diabetes and type 2 diabetes (which are strongly related to your genetics as well as your environment), are often difficult to manage without proper guidance. In the African-American community there are often feelings of denial and complex emotions which also go along with the diagnosis of diabetes. According to Constance Brown-Riggs, a Registered Dietitian and Certified Diabetes Educator and author of "The African American Guide To living Well with Diabetes", July 2010, "African Americans suffer greater consequences from the complications of diabetes". She points out that African-Americans experience kidney failure four times more often than white Americans with diabetes, are twice as likely to suffer from diabetes-related blindness and more likely to experience amputation. It seems that many African Americans are not diagnosed with diabetes in the early stages of the disease, and often don't receive proper nutrition and diabetes management information.
Brown-Riggs, who is an African American woman, has written this extraordinary informative guide which covers all aspects of diabetes care in a way that celebrates African-Americans. She points out that African American women are especially in need of advice on how to manage the disease. They may not have taken diabetes seriously in the past, and are in desperate need of learning how to eat well, exercise properly and take medications as prescribed. Basically, the black woman with diabetes should finally learn to put herself on top of the priority list and start managing her blood sugars in order to save her life!
The African American Guide To Living Well With Diabetes reminds women that living with diabetes is a life-long process. Maintaining good health happens each and every day. "I"m only human. I'm just a woman", is a celebrated theme in the book. Everyday is a new opportunity, so whether your diabetes is newly diagnosed, or you've had diabetes for several years, this guide can be very helpful.
Many diabetes books include self-care programs and work sheets, which Ms. Brown-Riggs has as part of this book targeting the African-American. However, this guide also includes a two-week sample menu of Caribbean and traditional southern meals. I've been a contributor to many books on diabetes, and I was so inspired on how this particular book focuses on "specifics" for the African-American community.
Since African-American women seem to have a challenging time modifying their dietary patterns due to meal rituals and ethnic identification with food, it's really important to understand the intense importance of "food as hospitality" when modifying a food plan to reduce blood sugars. The "art" of cooking and serving delicious food doesn't have to be a "thing of the past" when you have diabetes.
If you have a family history of diabetes, or are experiencing any of the symptoms associated with the disease (excessive thirst, frequent urination, blurred vision or fatigue), PLEASE make an appointment to see your doctor today. If you are an African-American with diabetes or pre-diabetes, there is help available! Let's work together to eat well (lower our carbohydrate and calorie intake), exercise, take medications as needed and follow up with our health care providers. The goal is to REDUCE the incidence of obesity and diabetes in African-Americans. With some guidance, it is a very obtainable goal!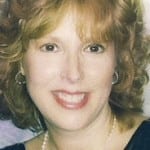 About Susan Weiner:
Susan Weiner is a registered dietitian and certified diabetes educator, in private practice in New York She is a contributing medical producer for dLife TV, and the certified diabetes educator for thebestlife.com. Susan is a consultant for several food companies and is a frequent contributor to many health and nutrition publications. Please check out her web site www.susanweinernutrition.com.