I have about four zucchini plants growing in the garden this year, and three out of four are my beloved, Rhonde De Nice, delicate, globular specimens that you won't find in the grocery store because they are very easily bruised, but are perfect for home gardening. The shape of them are also perfect for making "pasta" on my Spiralizer.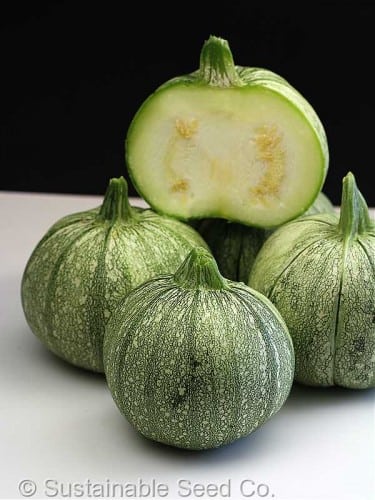 It's not too late to grab some seeds and plant for a fall harvest if you act quickly. Three take three months to mature. Here's the one I have. I haven't seen them sold anywhere offline, which is a shame.
If you'd like to try the recipe for the tomato sauce I reference, you'll need all this…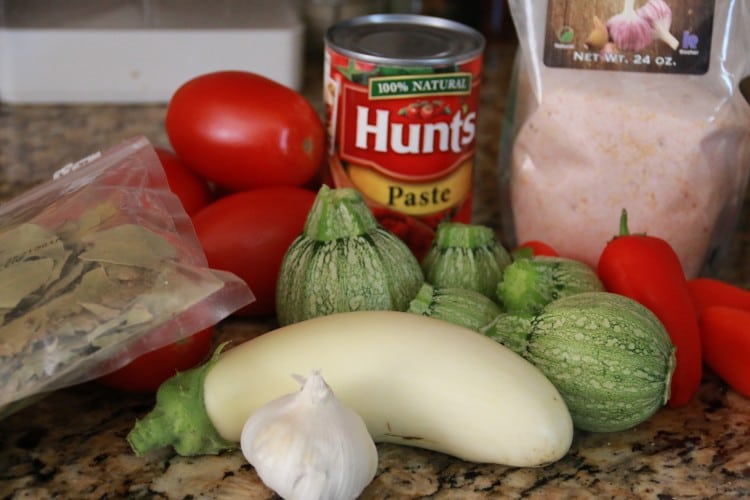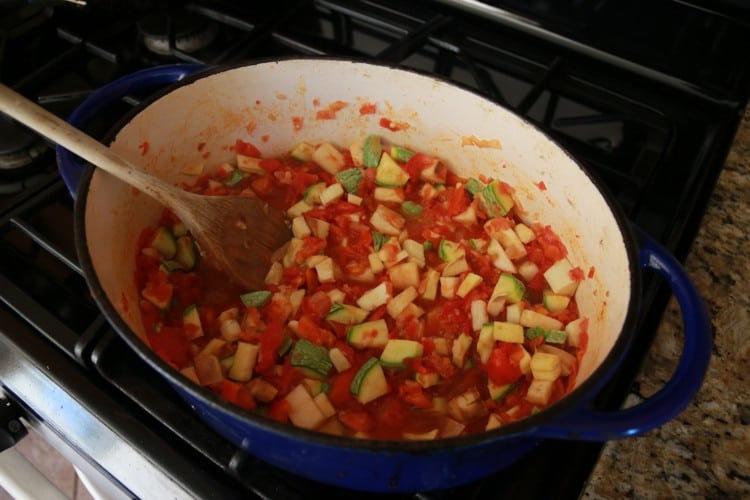 Ingredients
One large pot
Olive oil
4 cloves garlic, chopped
1 medium onion, diced
1 large sweet onion, diced
1 zucchini, diced
1 eggplant, diced
1 tbsp dried oregano
1tbsp dried basil
one basil leaf
1 12oz can tomato paste
6-7 roma tomatoes, seeded, skinned and chopped
2 cups water
1/2 cup red wine, like pinot noir or cabernet
1/2 tbsp balsamic vinegar
pinch red pepper flakes
Sea salt
sugar or stevia
Instructions
Heat olive oil on medium high. Add the garlic, onions, and sweet peppers until fragrant and softened, about 3 minutes, stirring constantly.
Add the zucchini and eggplant and cook for an additional minute or two.
Add the tomatoes, paste, wine, water, and balsamic vinegar and get the liquids and bring them to a simmer.
Add the oregano, basil and bay leaf and stir. Cook for about 10 minutes, and then taste your sauce. Add salt, red pepper flakes and a little sugar or stevia to your taste.
Cook all ingredients for additional 20 minutes or so on a steady, low simmer. You can either eat immediately or let the sauce sit for a day in the refrigerator so that the ingredients have a chance to meld together. I like to add fully cooked sweet Italian sausage for a complete meal, if I'm not using my spiralized zucchini.
Enjoy!
https://www.beyondblackwhite.com/its-zucchini-season-time-to-break-out-the-spirilizer-plus-best-dang-darned-tomato-sauce-recipe-ever/