Do you know what a kumquat is? It's the color of an orange, and it sort of taste like an orange peel. Not the most appetizing by itself, but mix it in a vodka tonic (love you, Daddy Karazin) or a smoothie and wowzers…so delicious and nutritious.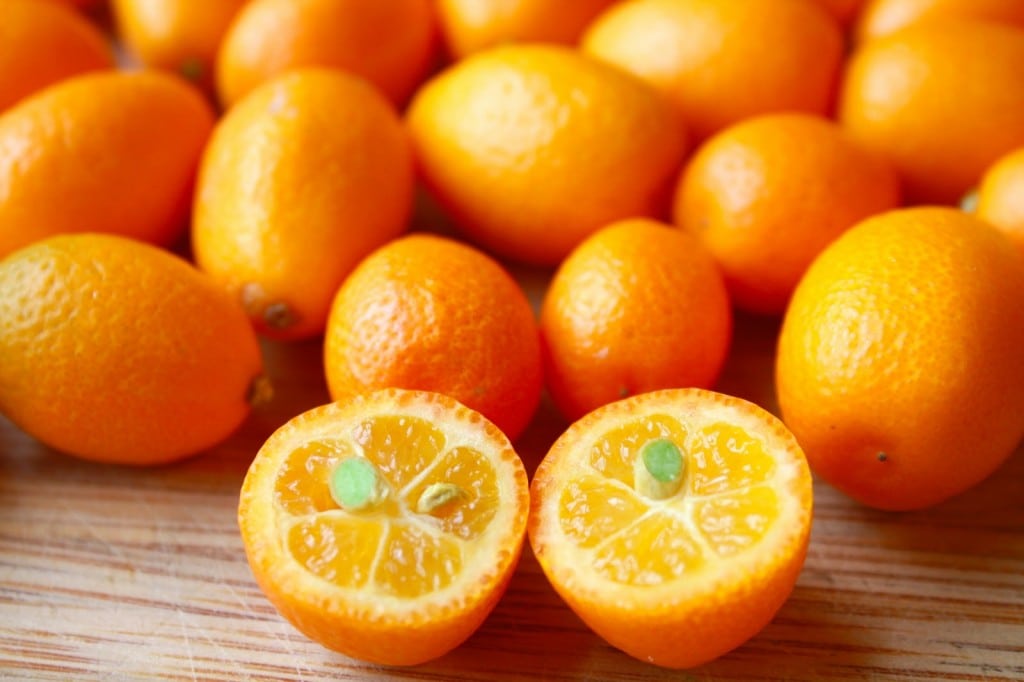 I grow these in my front yard and I've ignored them for years, mainly because they don't taste that great when you just pop them into your mouth.
Why are Kumquats So Special?
Like all citrus, kumquats are chock-full of Vitamin C, which is a power-packed antioxidant. It's got fiber and low in sugar and has some trace amounts of Riboflavin and Vitamin A.
And since I'm the Queen of Breakfast Smoothies, I found this recipe, tried it and LOVED it…
From a site called, "Just Glowing With Health"
Recipe:
1 cup  spinach leaves
1 handful raw cashews (soaked over night in water, drained and rinsed)—> I substituted raw cashews for almond butter.

1 cup kumquats (about 10-12 kumquats)
1 apple ( I used pink lady because they are super sweet)
2 inch chunk ginger
3 medjool dates, pitted
1 cup water
ice cubes
Mix all ingredients in a blender until smooth and creamy, and enjoy!