From time to time it assists one's palate to try new things. You who sit and drool over traditional favorites and refuse to consider anything outside the box don't know what you are missing. I find that an open mind is the best accessory while tempting tasty male treats so this week's Man Candy Monday is all about the ABLE BODIED MEN that make other men look like pig tailed school girls.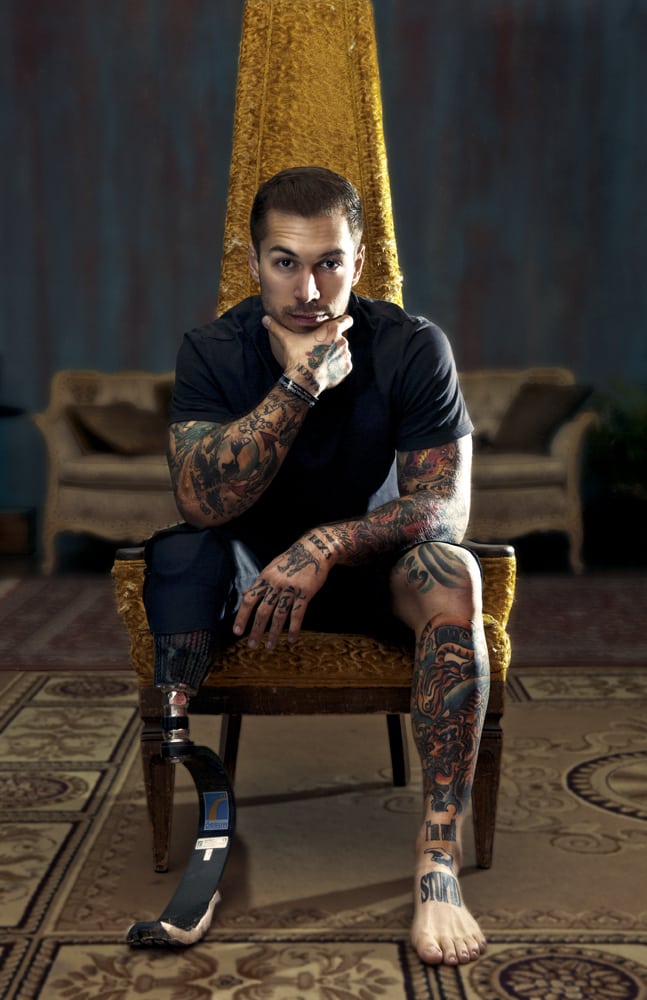 Alex Minsky is a former marine who lost his right leg in Afghanistan after his truck ran over an explosives. He's now a fitness model with a huge social media following and pictures so hot they were banned from Facebook. See more of him on Instagram and Twitter.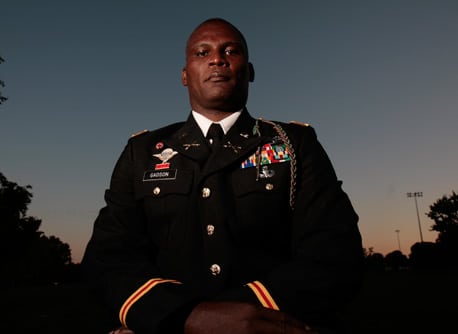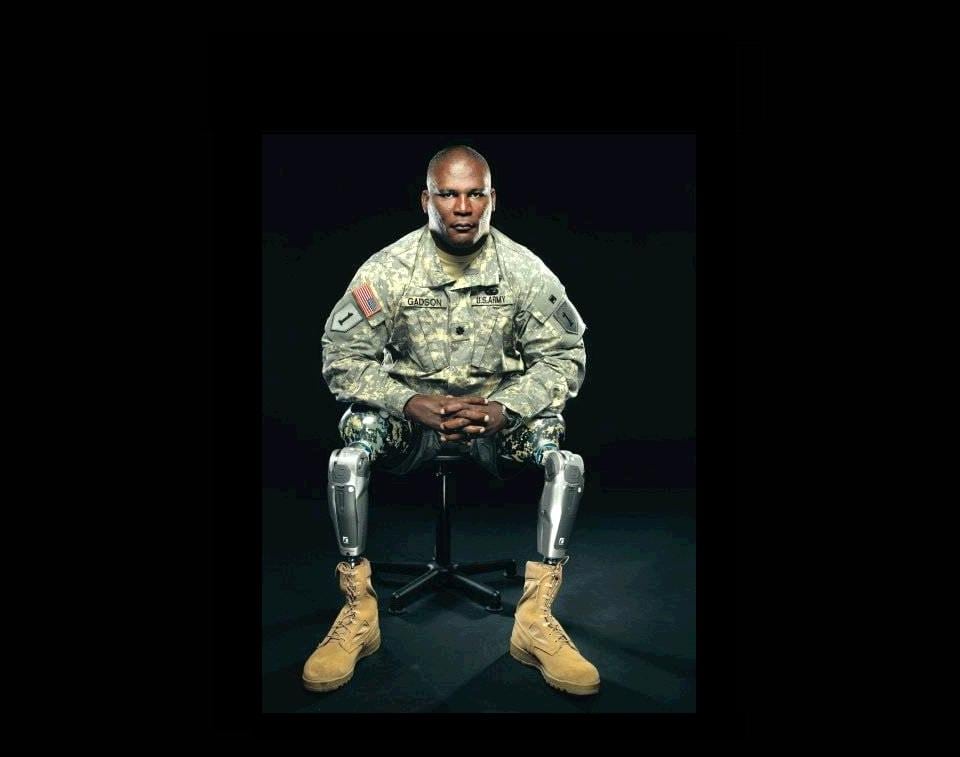 Colonel Greg Gadson is an active duty Colonel in the United States Army and the current Garrison Commander of the U.S. Army Fort Belvoir. He is also a bilateral above-the-knee amputee, occasional actor, and motivational speaker. He served in the U.S. Army for more than 20 years as a field artillery officer and served on active duty for Operations Desert Shield and Desert Storm, Operation Joint Forge, Operation Enduring Freedom, and Operation Iraqi Freedom.
On the night of May 7, 2007, while returning from a memorial service for two soldiers from his brigade, he lost both his legs and severely injured his right arm to a roadside bomb in Baghdad. He became one of the first military personnel to use a next-generation powered prosthetic knee with technology to make it possible for amputees to walk with confidence and with a more natural gait.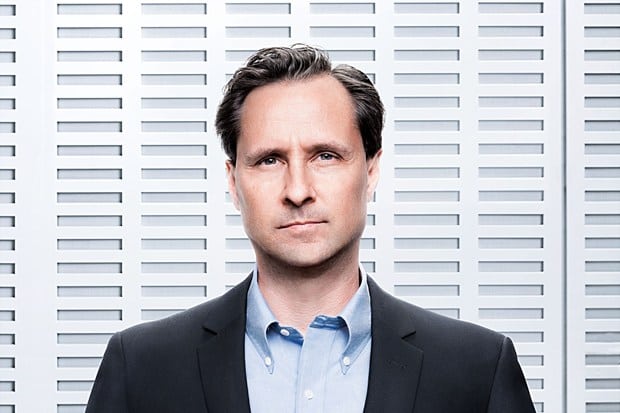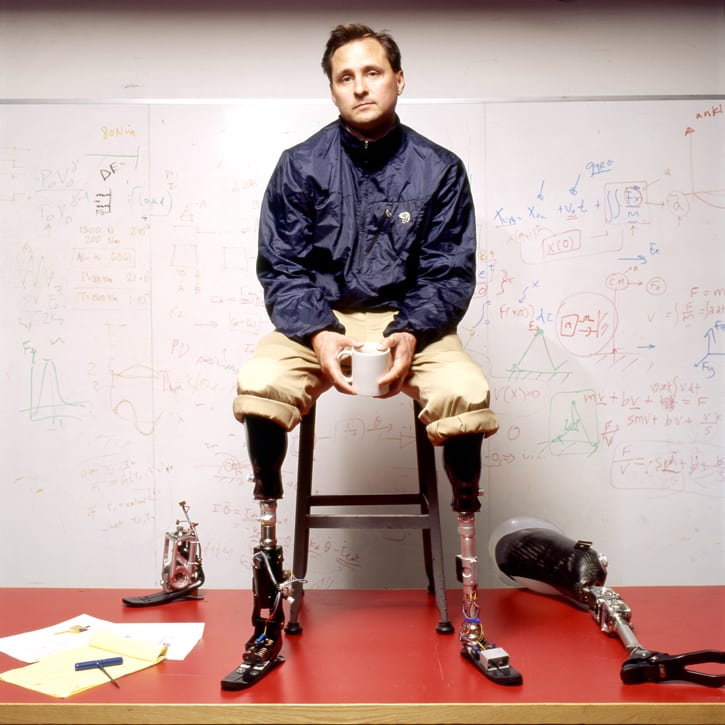 By age 17 Hugh Herr was acknowledged to be one of the best climbers in the United States. In January 1982, after having ascended a difficult technical ice route in Huntington Ravine on Mount Washington in New Hampshire, Herr and a fellow climber Jeff Batzer were caught in a blizzard and became disoriented, ultimately descending into the Great Gulf where they passed three nights in −20 °F (−29 °C) degree temperatures. By the time they were rescued, the climbers had suffered severe frostbite.
Both of Herr's legs had to be amputated below the knees; his companion lost his lower left leg, thetoes on his right foot, and the fingers on his right hand. During the rescue attempt, volunteer Albert Dow was killed by an avalanche.[1] Following months of surgeries and rehabilitation, Herr was doing what doctors told him was unthinkable: climbing again. Using specialized prostheses that he designed, he created prosthetic feet with high toe stiffness that made it possible to stand on small rock edges the width of a coin, and titanium-spiked feet that assisted him in ascending steep ice walls.
He used these prostheses to alter his height to avoid awkward body positions and to grab hand and foot holds previously out of reach. His height could range from five to eight feet. As a result of using the prostheses, Herr climbed at a more advanced level than he had before the accident, making him the first person with a major amputation to perform in a sport on par with elite-level, able-bodied persons.
After his climbing career, Herr began to focus on academics, previously an area of little interest to him. He earned an undergraduate degree in physics at his local college, Millersville University, and a master's degree in mechanical engineering at MIT, followed by a PhD in biophysics from Harvard University.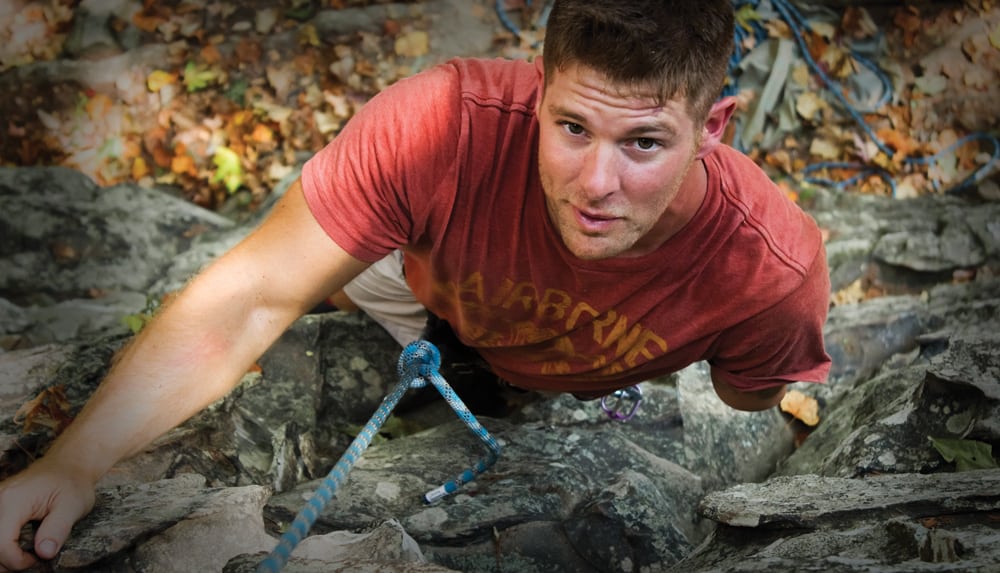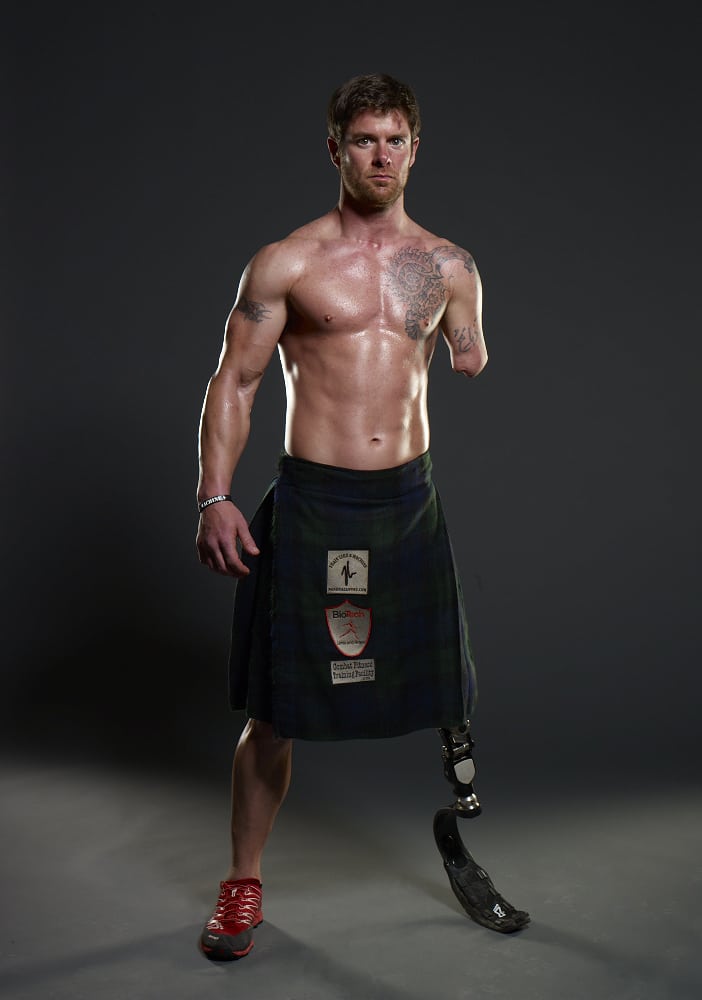 Noah Galloway was injured by a roadside bomb during his second tour in Iraq in 2005. Now the double amputee is using his recovery process to inspire health, fitness and inspiration to himself and others like him. The 32 year old is the re-married father of three children and is currently considering going back to complete his education to become a school teacher.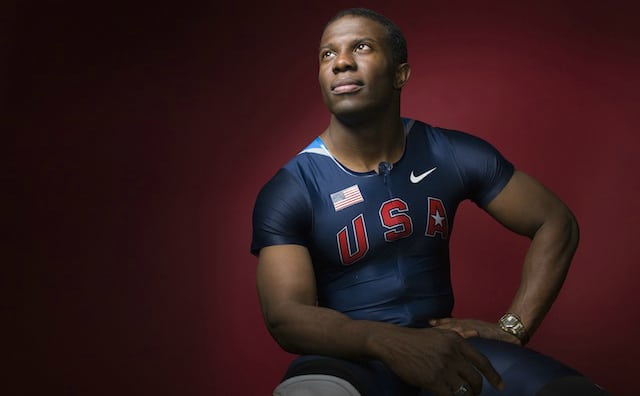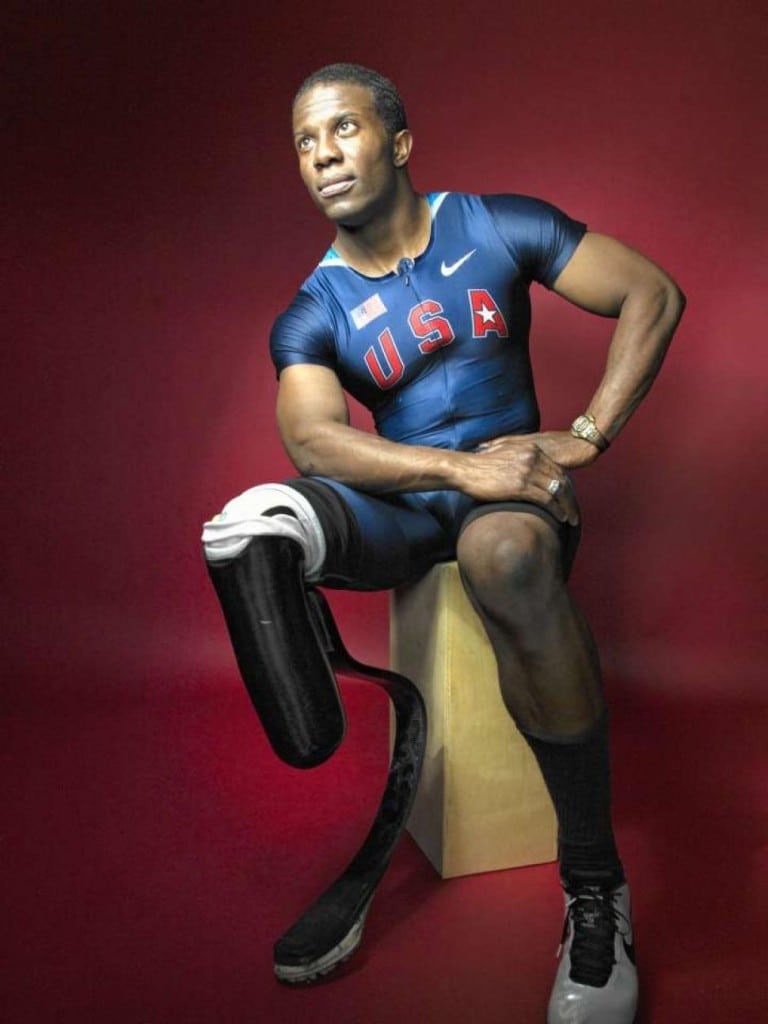 Jerome Singleton (born July 7, 1986) is a Paralympic athlete from the United States competing mainly in category T44 (single below knee amputation) sprint events. Because he had no fibula in his right calf, his leg was amputated below the knee when he was 18 months old.
Singleton was born in Greenwood, South Carolina, and attended Dutch Fork High School where he played varsity football, junior varsity basketball and track. He holds a bachelor's degree in math and applied physics from Morehouse College and a bachelor's in industrial and operations engineering from the University of Michigan. He has worked as a researcher at NASA and CERN.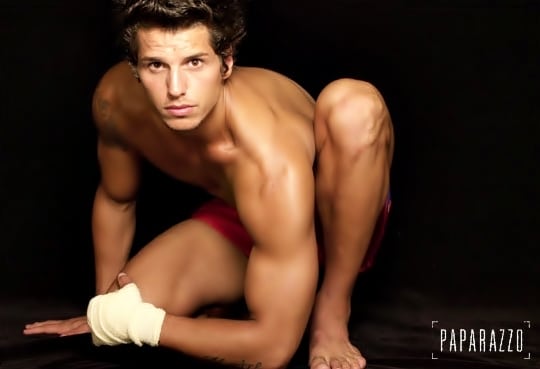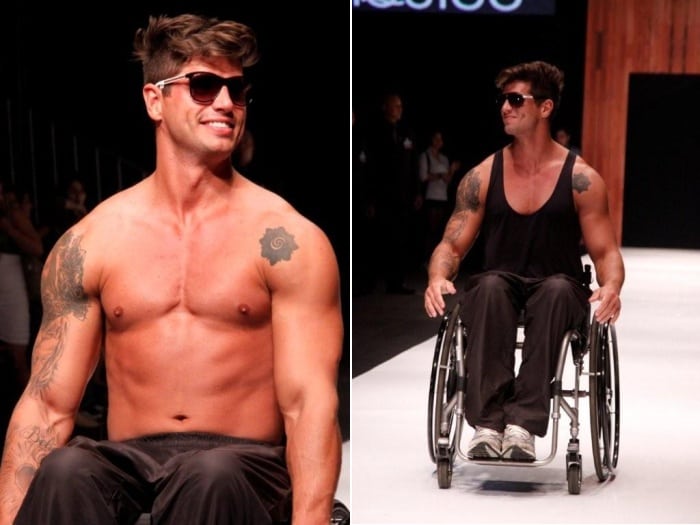 Fernando Fernandez is a former professional model and and reality show actor who appeared in Big Brother Brazil 's Globo TV. In  2009 he suffered a car accident that left him a paraplegic. He holds the titles of two world championship wins in South America as a two-time Paralympic in canoeing which he took up as rehab following his accident.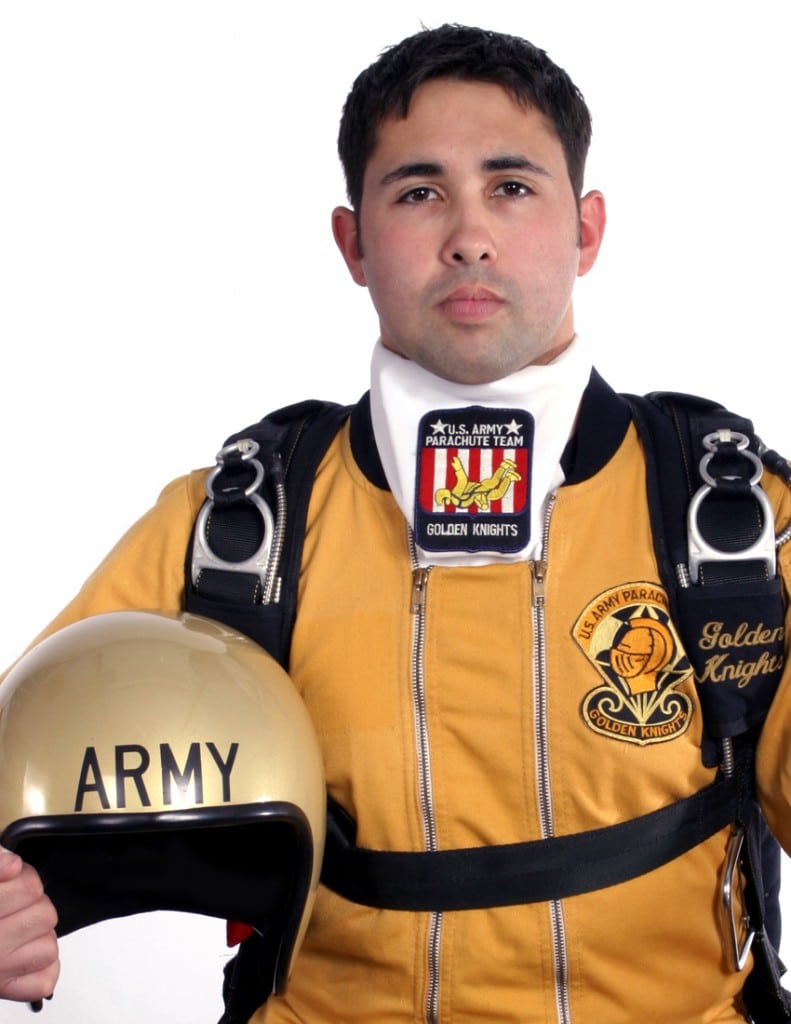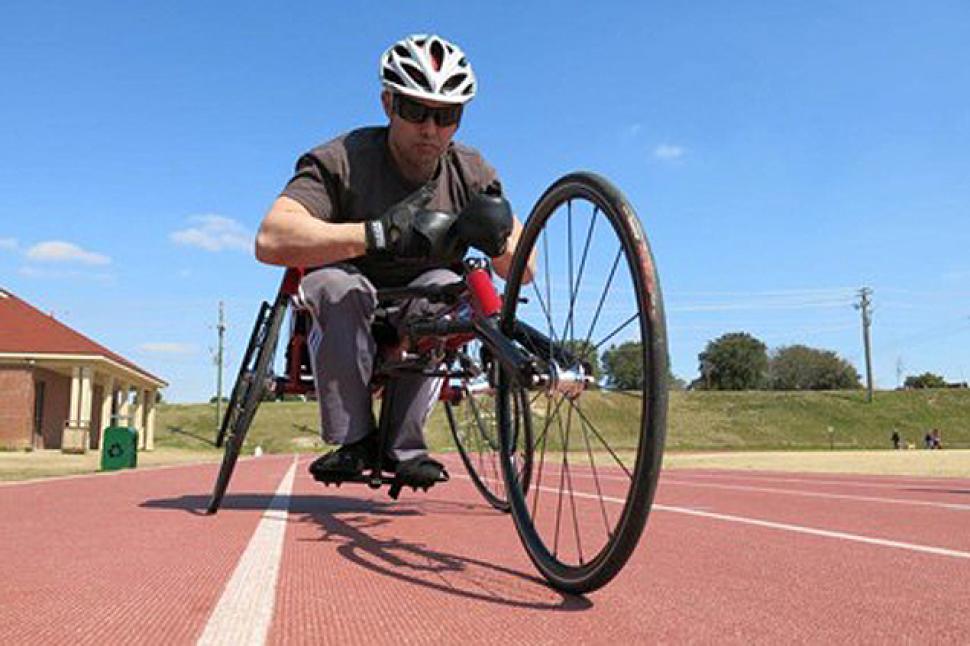 After joining the U.S. Army in 2000 as an Airborne Ranger, Howie Sanborn served two tours in Iraq and became a member of the army's parachute team, the Golden Knights. Sanborn has performed 2,500 free fall parachute jumps at events across the country. About five years ago, he started participating in triathlons, which involve a combination of swimming, cycling and running.
He joined a yoga class on the base in Fort Bragg, N.C. to make himself stretch more in preparation for the events. He wound up going several times a week and began training to become a certified yoga instructor. In September 2012, when Sanborn was about 140 hours into his 200-hour yoga training, he and a friend went on a bike ride. A distracted driver hit the two men, and Sanborn became paralyzed from the waist down.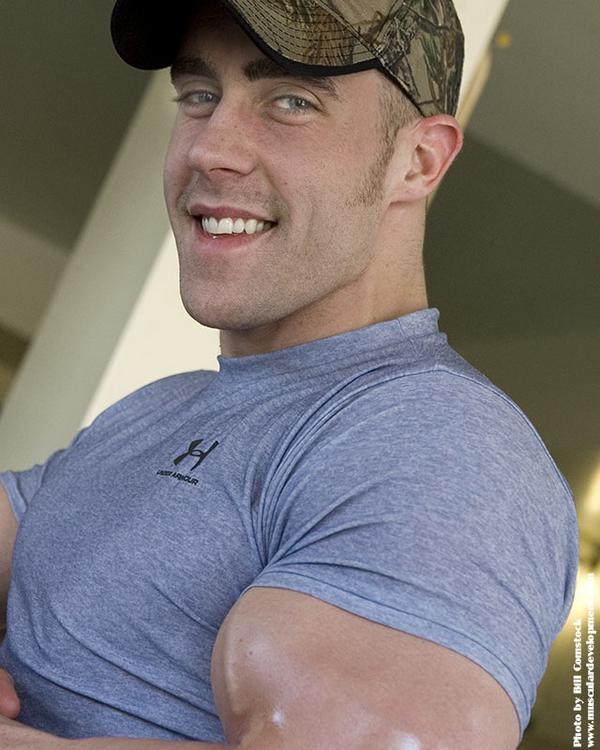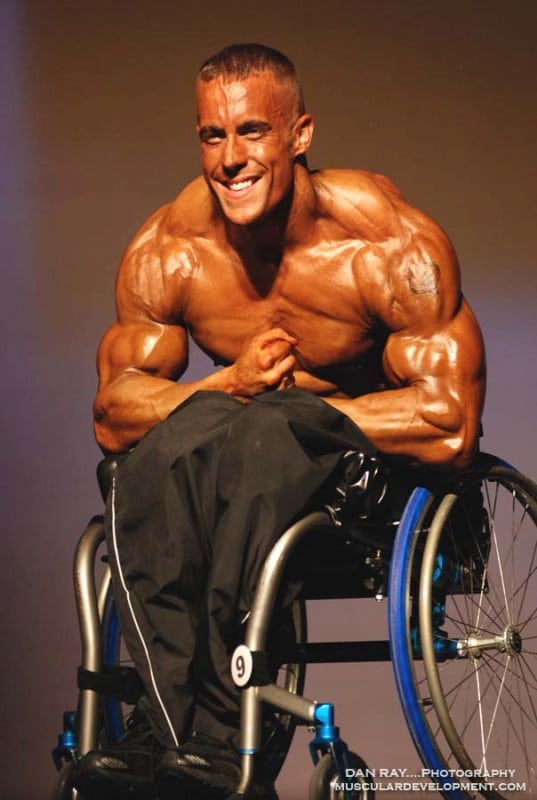 In November 1999, when he was 13, Colt Wynn fell 14 feet (4 m) from a deer hunting stand in a tree near his family home in Fleming, Ohio. The fall broke his back, leaving him paralyzed. During his initial hospitalization, he lost 38 pounds (17 kg). As part of his rehabilitation, he took up weight lifting to strengthen his upper body. He would later state that his determination to use weight lifting as physical therapy enabled him to leave his hospital three weeks ahead of schedule.
Within three years of his accident, Wynn competed in his first bodybuilding championship, the 2002 NPC Wheelchair Nationals, where he won first place in the middleweight division. He won the same division again in 2003, 2004, 2006 and 2007, and won the 2008 light-heavyweight class. He also won the overall title for the 2003, 2006 and 2008 NPC Wheelchair Nationals. In 2007, he won the IFBB Pro Wheelchair Nationals, earning his professional bodybuilding card.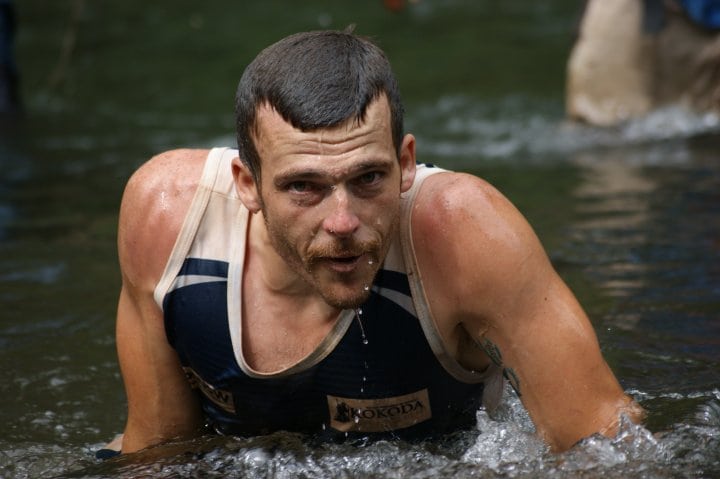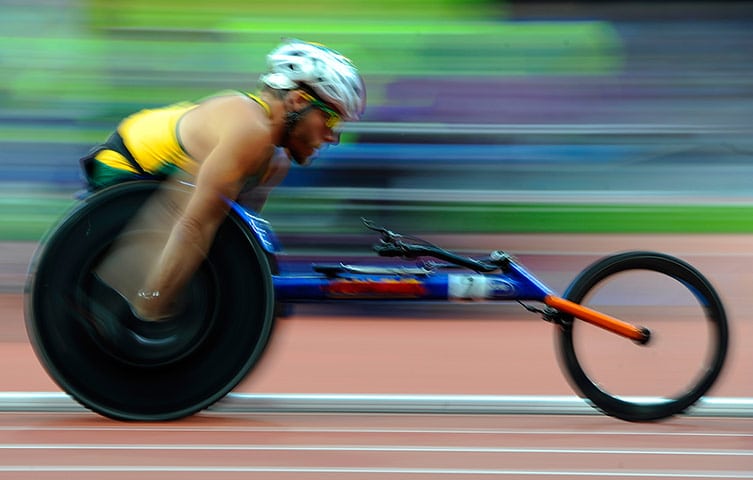 Kurt Harry Fearnley  is an Australian wheelchair racer, who has won gold medals at the Paralympic Games and 'crawled' the Kokoda Track. He has a congenital disorder called sacral agenesis which prevented fetal development of certain parts of his lower spine and all of his sacrum. In Paralympic events he is classified in the T54 classification. He focuses on long and middle-distance wheelchair races, and has also won medals in sprint relays. He participated in the 2000, 2004,2008 and 2012 Games.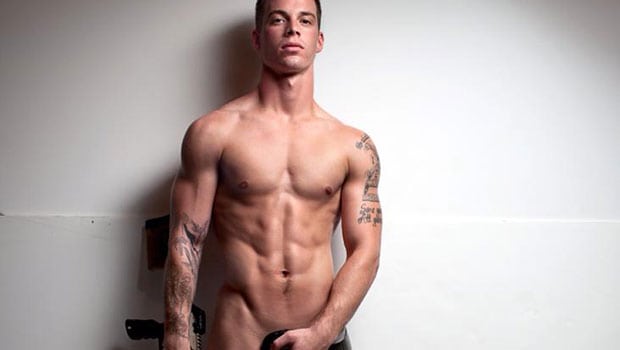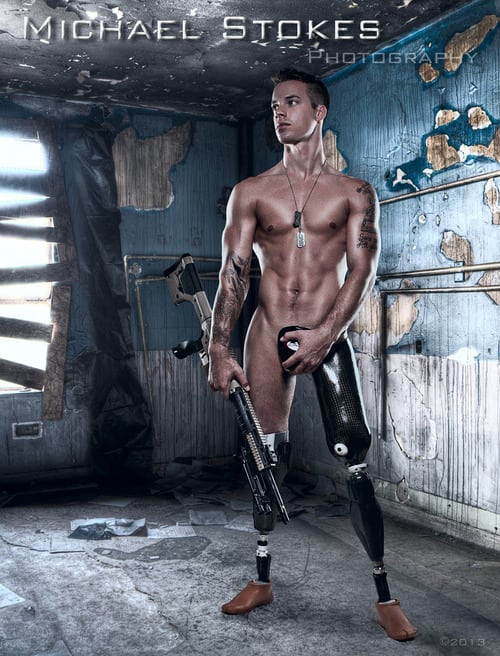 Retired Marine and amputee gone model Chris Van Etten. Visit him on Twitter and Facebook and watch him in his recent photo shoot here.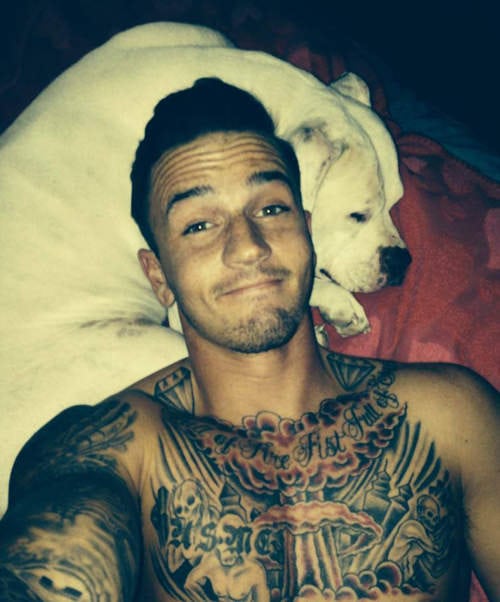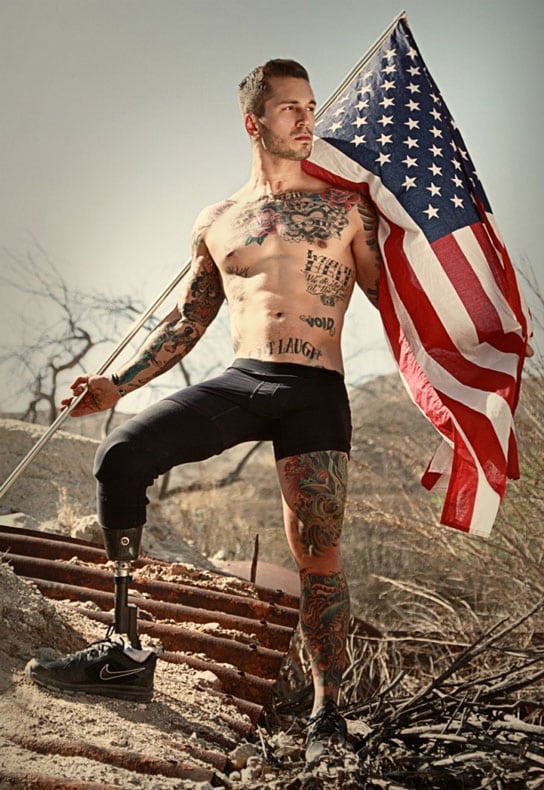 Brad Ivanchan is a 23 year old wounded in Afghanistan resulting in double amputation after having survived a bomb explosion in Afghanistan. He is also a featured model in the Michael Stokes project highlighting those who suffered amputation injuries due to their time in the military.
There is often speak of how we're all hoping to get to the point of acceptance to find love and companionship but I wonder how many of the ladies that visit this thread would be willing to date, marry and share a life with a man who was not considered able bodied by society?
On the contrary these men could have just as easily been your husband, the engineer that loves to rock climb, or the military man that was called to duty. Active and engaging men have lives that sometimes include danger and the risk of injury.
Would you be willing to look beyond the physical and value a man's heart and soul? Do tell….