This photo has been making it's way up and down my timeline and I can't help it. I need to know who this guy is, he's gorgeous and so is the younger man in the pictures (rumored to be his son). I'll run a sexy man down in the wild bush and grab him up with my teeth like the predator that I am, but why do all that when I can just make him this week's MAN CANDY? Now there is an all out A.P.B. for the pony tailed piece of prime human being.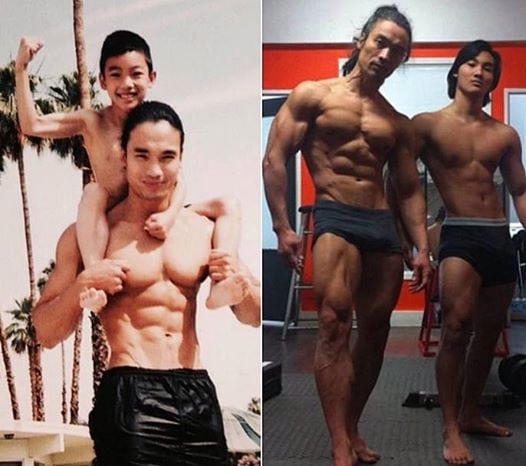 This guy hasn't aged a day in over ten years. Here's what good genes and a healthy lifestyle will do for you. I'm so interested in knowing who this man is, not so that I can online date him and/or stalk him (okay, maybe) but rather I want to know how he maintains his sexy.
I also thought it a great idea to show off what type of hotness Asian men can bring for those who hadn't considered them as viable worship material.