Check out these recent story lines with stunning actress, Lupita Nyong'o, and then look at who's loving on her.
From The Daily Mail…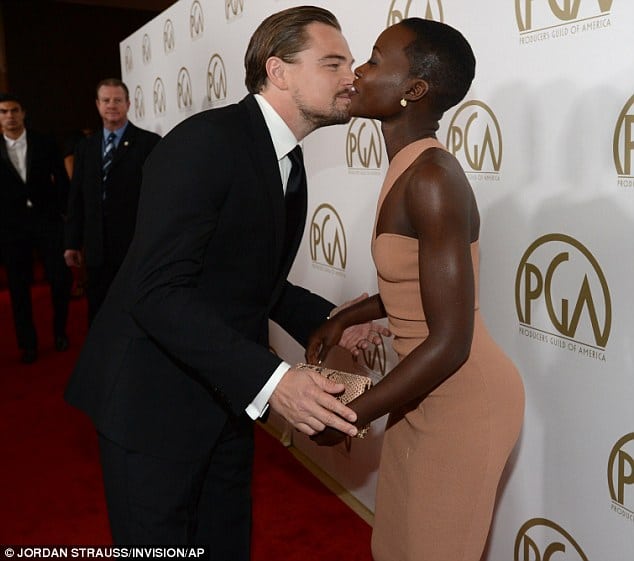 She's been the toast of the awards season so far, picking up prize after prize for her role in 12 Years A Slave.

And on Sunday night, Lupita Nyong'o got yet another seal of approval as Hollywood heavyweight Leonardo DiCaprio stopped to give the Kenyan actress a kiss on the red carpet at the Producers' Guild Awards.

As Lupita was posing for pictures, The Wolf Of Wall Street star Leonardo strolled past her – and couldn't resist stopping to heap praise on the stunning star.

Read more: https://www.dailymail.co.uk/tvshowbiz/article-2542482/Lupita-Nyongo-gets-kiss-Leonardo-DiCaprio-Producers-Guild-Awards.html#ixzz2r2RSTN19
Follow us: @MailOnline on Twitter | DailyMail on Facebook
And earlier…
Even Bossip noticed…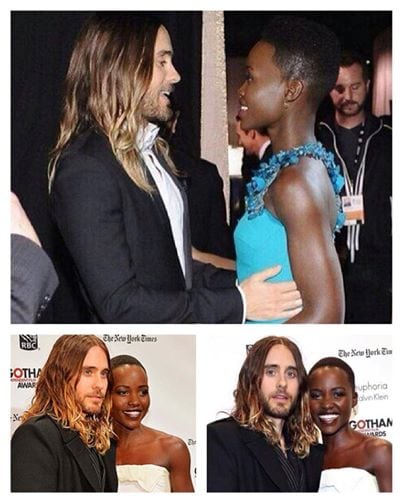 So we have two questions for you Are They A Thing? And if not, will they wait until after the Oscars to consummate this connection?
I'm gonna say what everyone is thinking. IT FEELS DAMN GOOD TO SEE A DARK SKINNED SISTER GET SHOWERED WITH SO MUCH LOVE (especially by Leo DeCaprio, and Lupita, I'm really hating you right now because Leo is MY second husband).  Think about how colorism runs rampant in the black community and then think about that old saying, "One man's trash is another man's treasure."
Even commenters at that rag Bossip noticed.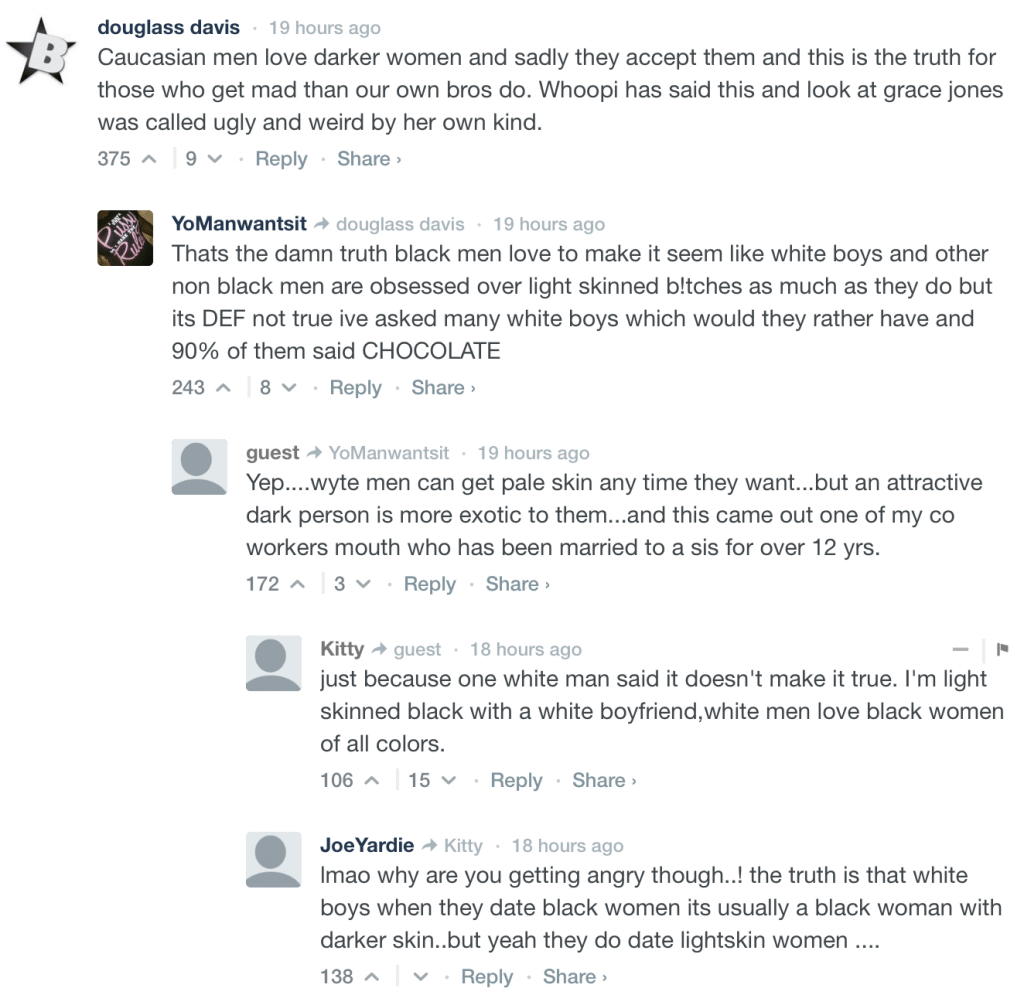 What's your take?