By Millicent Hunter
Well it's the New Year and it's time to do new things. Time to get off your duff on whether or not to get your swirl on in 2012 and do something about it. What you say? What should you do? Well take a lesson from Lauren Thomas, a 28-year-old in Washington, DC, who decided to start a group called "I HEART Black Girls" on MeetUp.com (For those not familiar with meetup.com, it's an online social networking portal that allows members to start, find and join groups around a common interest.) Her group is comprised of single black women and the men who are interested in meeting them.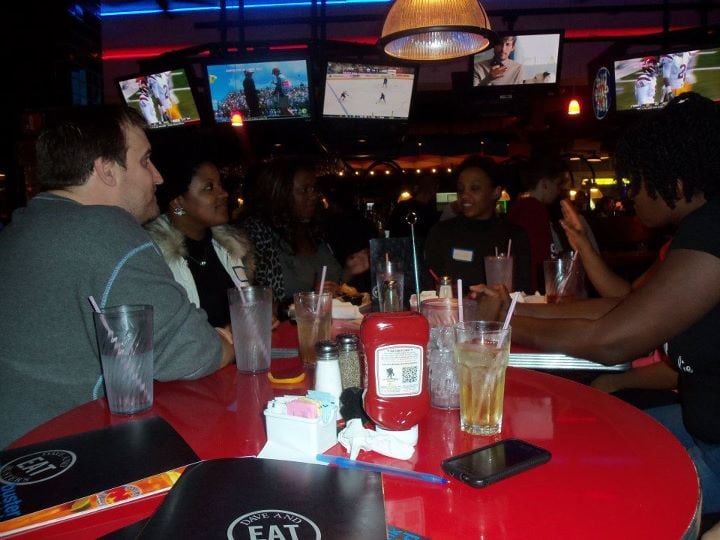 Towards the end of last year, Lauren decided to start a group for black women interested in dating interracially. "Black men date whoever (they want)," says Lauren. "They have a buffet to choose from. I felt like black women should have a buffet. There needed to be that opportunity. They need to have that option to date whoever they want and they need to know that it's okay." She is bothered by the media's portrayal of black women as being at the bottom of the totem pole when it comes to dating and hates the stereotypes that black women are usually "baby mamas" and no one loves them. "That's not true," says Lauren. "We need to know that there are other races that love us."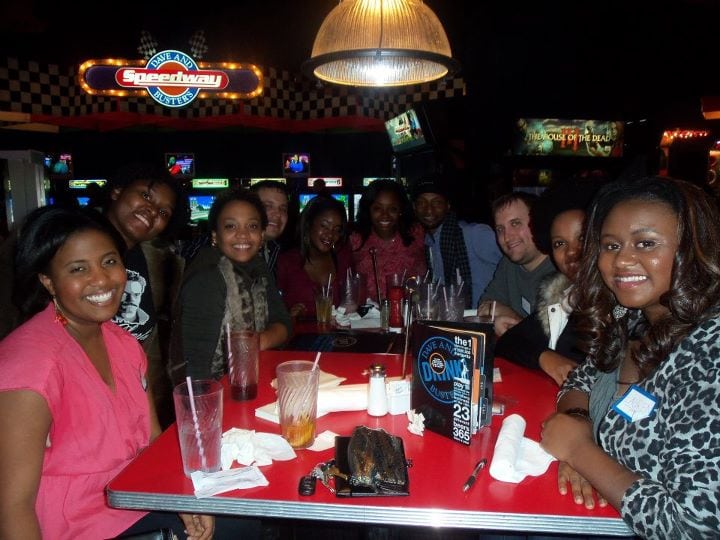 Although Lauren may sound like a woman who has dated interracially, don't be fooled. "I've never dated outside of my race," she says. She actually a bit fearful about it, "but I welcome it. I understand there will be difference…but that's what makes life great." Like many black women, Lauren is a working professional (she works with children and their families in foster care) and she has a bachelor's degree. The difference between her and many of us is she saw a problem and decided to do something about it.
So how is it going so far? While an overwhelming number of black women have joined the group, so have a number of men. The males who have joined are predominantly white but there are also Indian men, Latin men and a sprinkle of Asian men. Lauren is intent on fixing that since it's Asian men who seem to grab her attention. The first meetup went really well although there were more women than men. (9 women, 3 men) but the numbers have grown since then. They are now at 127 members and growing.
She's hoping to draw people in their 20s and 30s but she has found there are a lot of older, professional men in their 40s to 60s who want to join the group. To widen her net, she's begun promoting the group on other websites.
As men have joined she asked some of them why they were interested in black women. She says one of the answers was, "It's easier to get along with us." (Hmm, thought we were all angry, black women). Some of the men joined the group because they know the women in the group will be receptive to their advances. Lauren says she's had men in the group tell her, "Thank you for starting this group because I've gone up to so many black women and I've embarassed them in front of their friends."
One man who joined the group is 31-year-old Alejandro Chavarria (yes Chris, his name really is Alejandro.) Why did he join I HEART Black Girls? "I've always thought ouside the box and I was raised in such a way that color doesn't matter," he says. "I can't restrict my choice to my own ethnic race. If I open up my heart, I have to open up my mind as well."
A recent transplant to the DC area, Alejandro decided joining the group would help him to build a social life and meet new people at the same time. He also felt it was time to focus on meeting black women. "I've been surrounded by beautiful African-American women. Most of my friends are African-American males. I have African-American women as friends but I've never explored that (romantic) realm before."
Since it's initiation, I HEART Black Girls has had a number of events and on January 15th they are scheduled to have a Q & A with Karyn Folan, author of "Don't Bring Home A White Boy." She will discuss her experience of dating and marrying outside of her race.