Hmmm…what's this? Serena Williams has moved on from Common and Drake to her French tennis instructor? Ratchet site, MediaTakeOut caught a shot of Serena with her hand in his back pocket…so it definitely looks like there's some swirling going on there.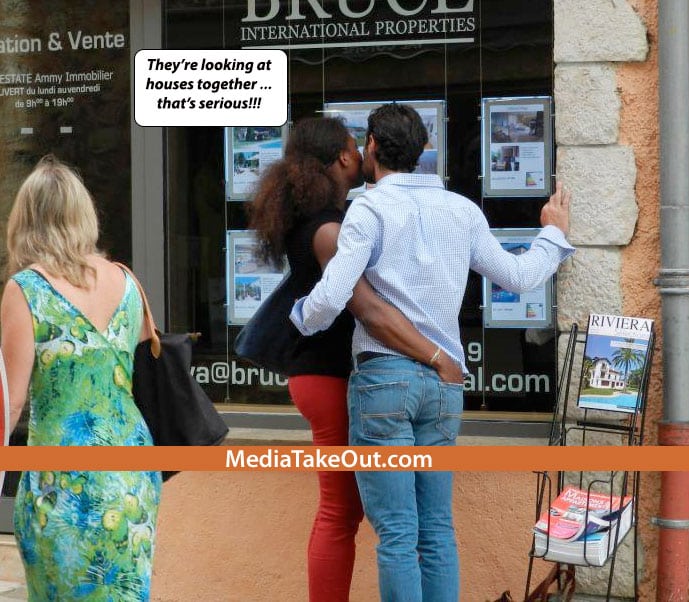 Aw…don't they look cozy! Wait! But I thought white men don't appreciate the uniqueness of black beauty. I thought they didn't go for typical West African features. What's the deal?! I'm so confuzzled!!!
In other news, check out this hot and steamy picture of Joan Smalls and Sam Riley on the cover of the October issue of Dazed & Confused…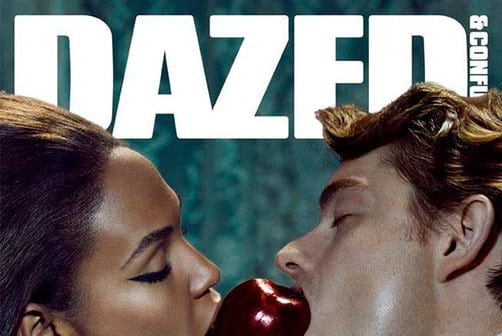 The title is "Temptation," but I'm a little bit meh about that, since it still feeds into stereotypes about interracial relationships as taboo or forbidden fruit.
What say you?