With the summer months quickly coming ahead, most of the greens I'd been growing during the shorter, cooler days of the Southern California fall and winter are going to seed. This has always bummed me out. Just when my garden can produce crispy cucumbers, juicy tomatoes and sweet and spicy peppers, I don't have any salad greens to accompany them. This year, I'm growing my salads and greens indoors…both sprouts and micro greens.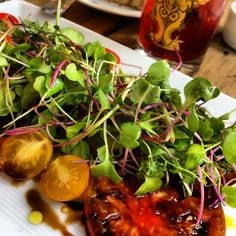 I love how delicate and elegant micro greens are. But don't think that means it's fussy. Sprouts need so little to…well…sprout, and you need such little space, water, and light to get a regular harvest, especially if you're single. You'll probably have more than you need, so you can give some of it to that cute guy you've been eyeing from across the hall in your apartment building.
I have plant lights to give my plants more hours of light so they grow faster.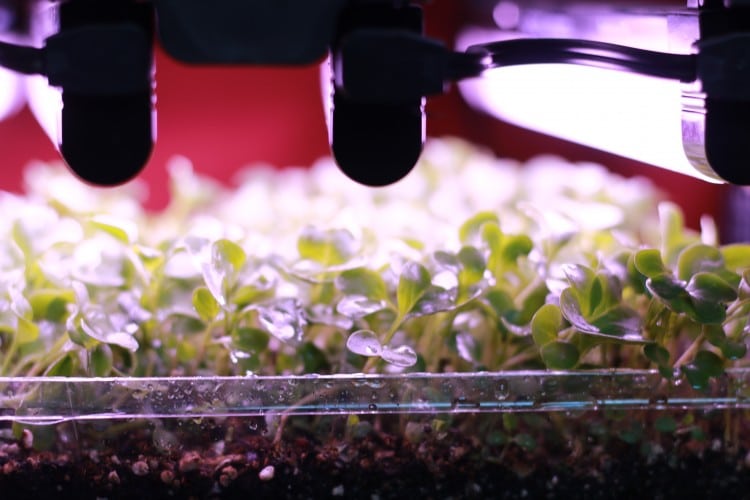 As far as nutrition goes, sprouts are packed with vitamins, nutrients, and minerals with calories in only the double digits per serving. Here's a serving that I just harvested today…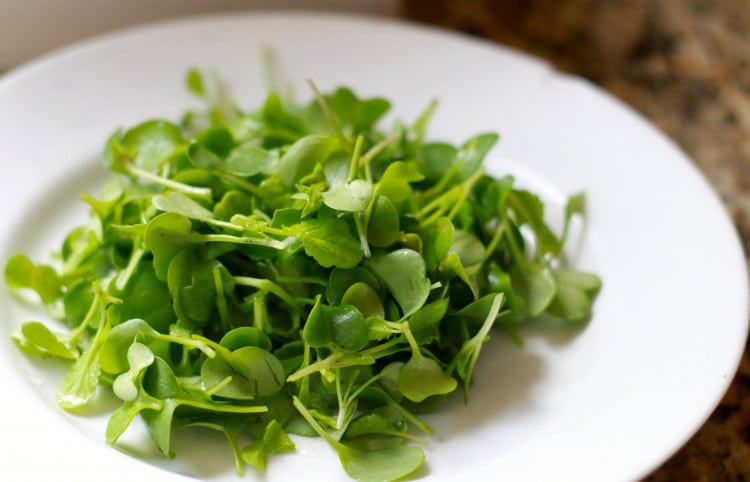 I'm growing about three different kinds of sprouts–broccoli, alfalfa, and a mix of micro greens. I'm using cheap plastic containers used to catch the water the drips from potted plants so they don't leak all over the floor. They cost about $1.50 at your local plant store. Take a needle and puncture holes throughout the plastic, add some seedling soil mix and moisten the soil until it is very wet. Sprinkle the seeds on top and gently press them into the soil. Sprinkle just enough additional soil to cover the seeds. Water again and press down. Keep the soil moist, but not soggy, and you should starts to see sprouts within two to five days. Once you start to see sprouts emerge, transfer your plants to a sunny window or put them under plant lights. Harvest when sprouts grow about 2-3 inches.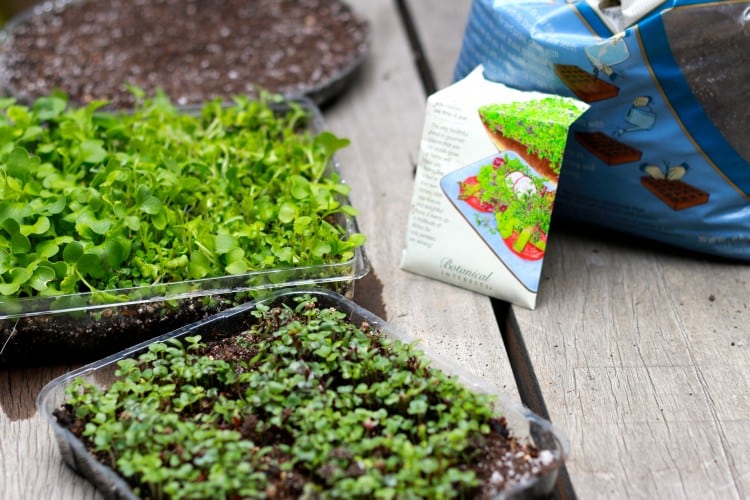 But now, thanks for an innovation by organic seed producers, Botanical Interests, you can skip the soil altogether and grow sprouts with virtually no mess.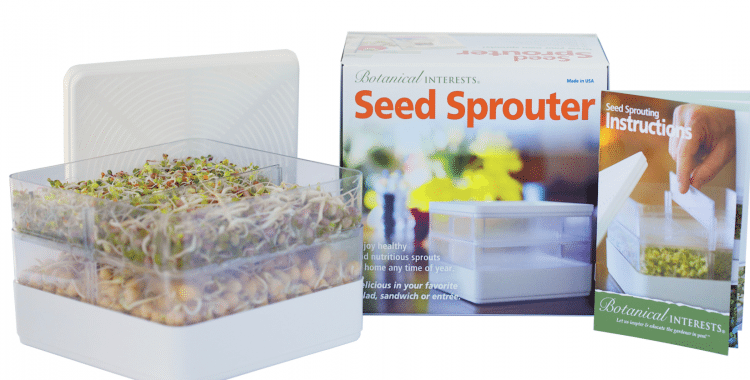 I bought this item to incorporate into my greens rotation, but for $25, I'll only be purchasing one.

Now you apartment dwellers have no more excuses for not growing SOMETHING. What's better, you can grow this in your house all year long!