It's 10:58 PM and I'm watching one of my favorite shows to put on for background noise. I like listing to Forensic Files because I can pop in an out with my attention while I do other things. But the episode I just watched gained my full attention when I saw the pretty face of Olamide Adeyooye, a 21-year-old University of Illinois student who was beaten to death by Maurice Wallace, who resented the fact that Adeyooye dated interracially.
Wallace wanted to make a name for himself, so he thought he would kill a "bed wench" and get some kudos. When he was caught and was sitting in the interrogation room he spoke to himself what would be revealed as his motive for killing this innocent girl.
"In any sort of insurgency or revolution, you don't just go at the, the oppressor. The people who aid and abet the oppressor. Send a message that if you cooperate with these people, we're going to whack you."
For dating this man, Olamide Adeyooye had to pay the ultimate price.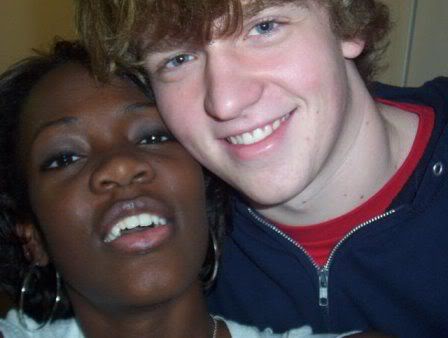 Wallace, who lived in the same apartment complex, invited himself over her place. He most likely made a sexual overture towards her that she refused, and stabbed and beat her to death.
This is her killer.

Tell me again how black women need to be "warned" from dating interracially for fear of being fetishized or exploited? How about telling black women not to date interracially because a black man might kill them for it? I can't tell you how many times I have read YouTube and blog comments from black men who say I deserve death for promoting black women expand their dating options.
I often wonder why there is so much disdain for black women who date white men, but not for black men, who date and marry interracially at twice, three times the rate. Perhaps this rant from one of the legions of men who troll me can give you some insight.

I hate to say it, but this kind of anger and sexism from men like Maurice will rise as they see women who they weren't interested in marrying finding men of other races to love and honor them. Let's be real here:  as beautiful as Olamide Adeyooye, she isn't the first choice for black female beauty promotion in the black community. For twisted minds like Maurice Wallace, all black women belong to him to abuse.
Wallace absolutely could not stand the idea that this "bed wench" was living happily and carefree. So he had to show her where she belonged.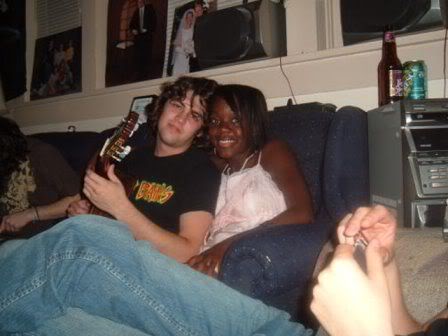 Welp…I guess if black women sitting on the fence about interracial dating for fear of the consequences should also add "getting killed by a black guy" as another reason to stay behind.
Thoughts?
Follow Christelyn on Instagram and Twitter, and subscribe to our YouTube channel. And if you want to be a little more about this online dating thing, InterracialDatingCentral is the official dating site for this blog.