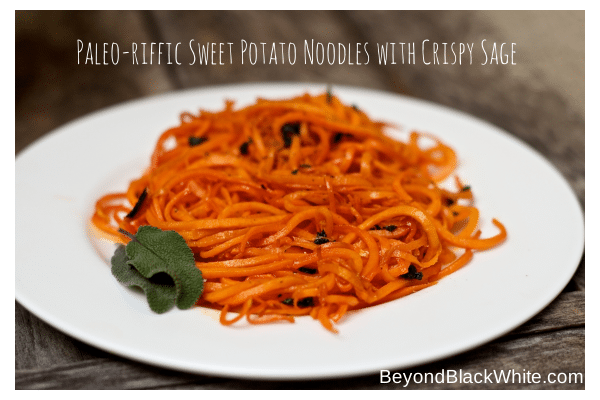 I'm growing two types of organic sage leaves in my garden along my fence in order to save room for bigger plants.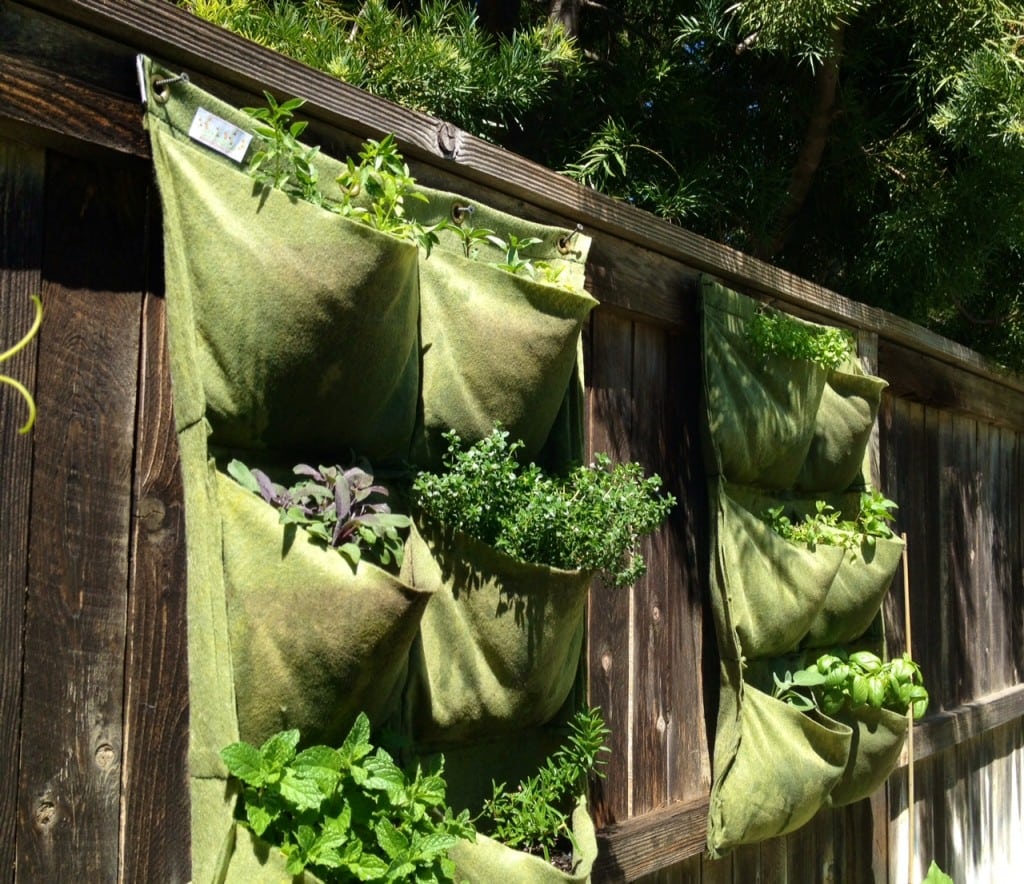 I've been using it mainly for chicken recipes, but after learning about a neat little kitchen doo-hicky at Williams Sonoma, recommended by a fellow Temecula blogger, the Civilized Caveman, I decided to try making noodles out of sweet potatoes with a Spirilizer.
I'm not one for collecting a bunch of kitchen toys because they take up so much counter space, but after seeing a demonstration, I just had to have it.
So today while the rest of my family noshed on real pasta, I refused to be left out. I created my own "pasta," which is healthier and damn tasty too.
Ingredients
2 medium sweet potatoes or yams
2 tbsp fresh sage, chopped
olive oil
sea salt and pepper
Instructions
Peel the yams or sweet potatoes and chop off both ends so they're flat and then use the spirilizer or other tool to julienne the veggies to look like pasta.
Cover your skillet with enough olive oil to cover the bottom and heat to medium high
Throw in your sage and stir fry until they become darker and look crispy…but not too dark! No more than a minute
Add the prepared potatoes and stir fry, moving them constantly so they don't brown. Cook until they become soft, about five minutes.
Add salt and pepper to taste.
Notes
*If you're not a strict paleo person, add a little parmesan cheese…it's delish!
https://www.beyondblackwhite.com/paleo-riffic-sweet-potato-noodles-crispy-sage/