It's about to get really cold in the majority of places in the United States, so if you're looking for a warm respite from the chill, check out The Ranch at Laguna Beach. Beyond Black & White was invited for the unveiling of the resort, and it's nothing short of breathtaking.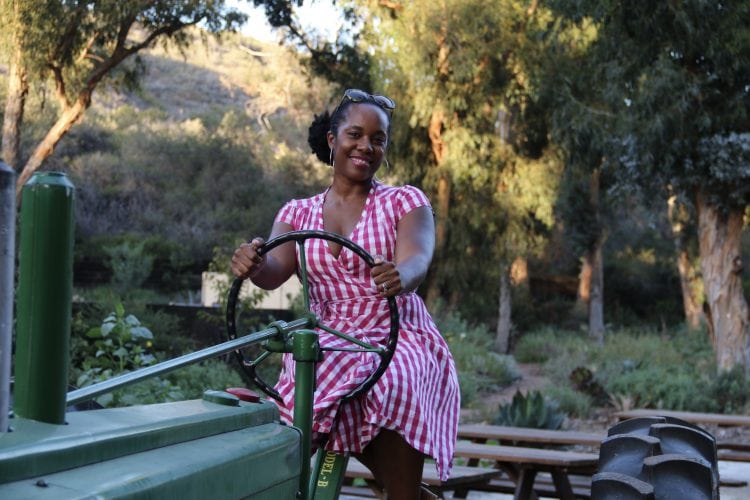 The Ranch has a cute little vegetable garden and a tractor. Yeah…so this happened.
If you enjoy the feel of casual luxury with a dash of nostalgia, you're going to love The Ranch LB. It's nestled in a canyon and right across the street from the Laguna Beach, so surfing rules. And while Orange County is known for it's ritz and snobbery, Laguna Beach is a casual, laid back community that was once an artist colony.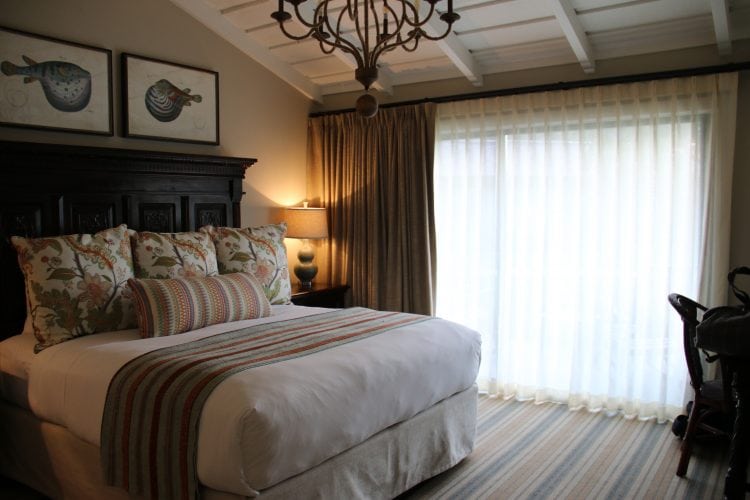 The Ranch has all the comforts of a luxury hotel spot–a spa, fitness center, golf course, posh restaurant, and poolside bar. Oh; and did we mention the rooms? Spacious, cozy, complete with a hand-carved headboard and antler chandelier.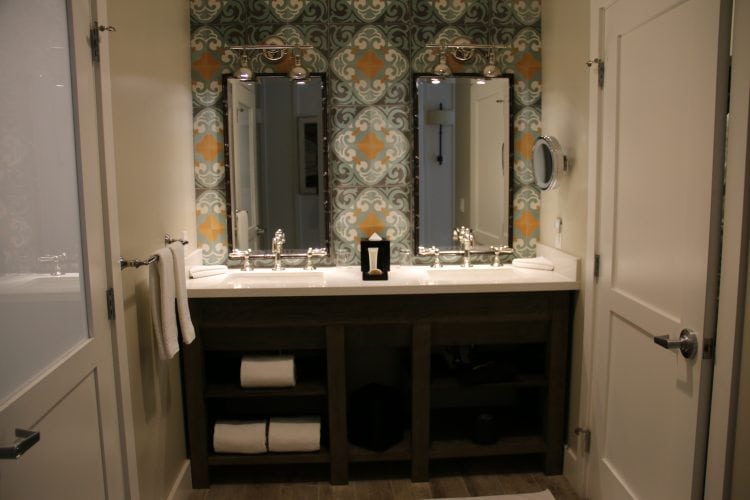 The bathrooms are sleek, elegant, with a dash of rustic. And they have ACTUAL doors on the privy so you can keep your "business" to yourself. I'm kind of annoyed that many hotels have opted to merge bathrooms with bedrooms with just a thin partition. Like, I'm sorry but I really don't want to hear my husband when he's having his morning poo.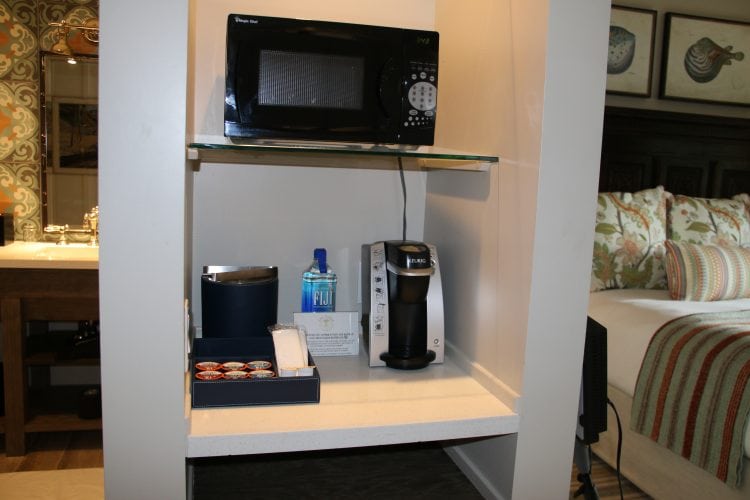 All the rooms come with coffee maker, microwave, and mini refrigerators.

The Ranch has one large, heated salt water pool and a full bar, so you can drink mojitos while soaking in some sun.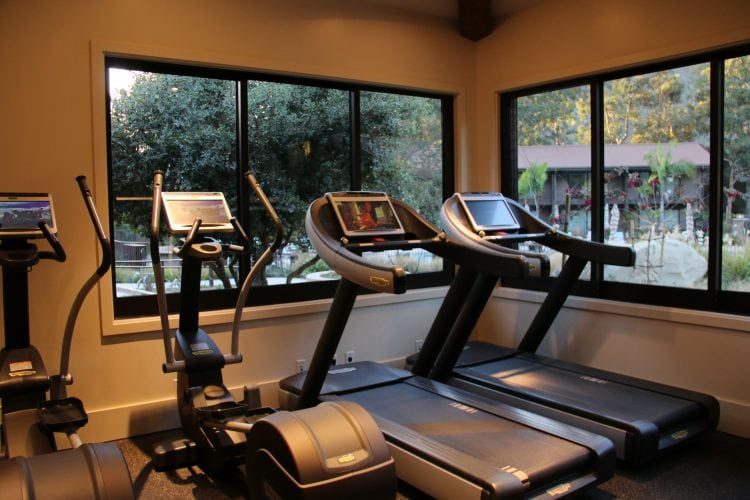 The gym is pretty impressive for a hotel, and take a look at the view from the treadmill!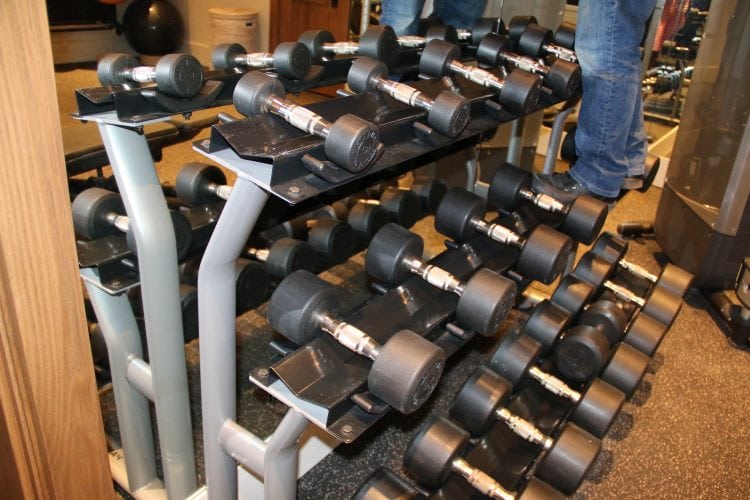 Any hotel gym with hand weights gets my vote!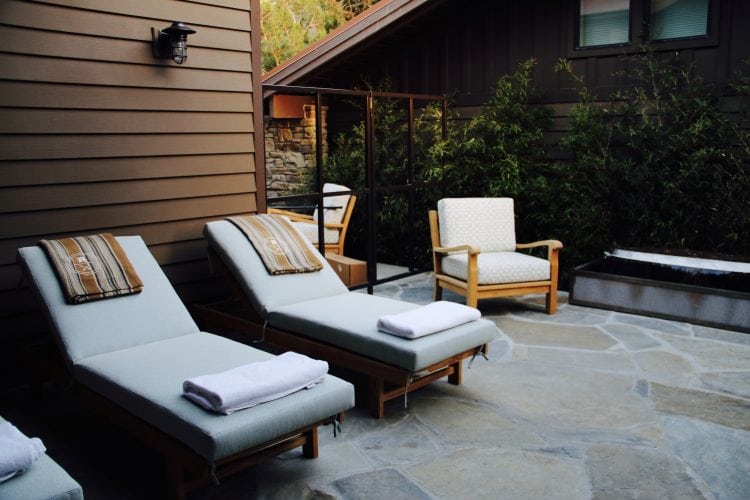 After your workout you can book some time at the spa…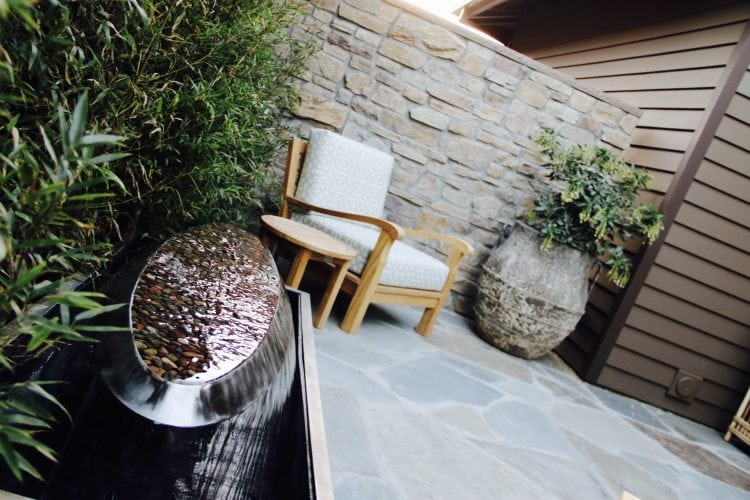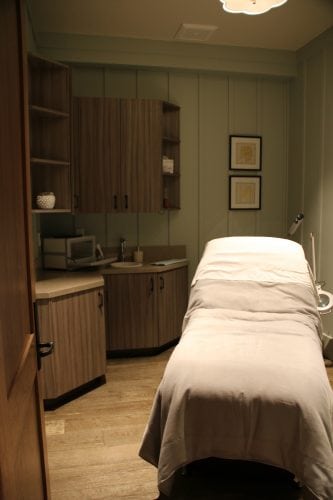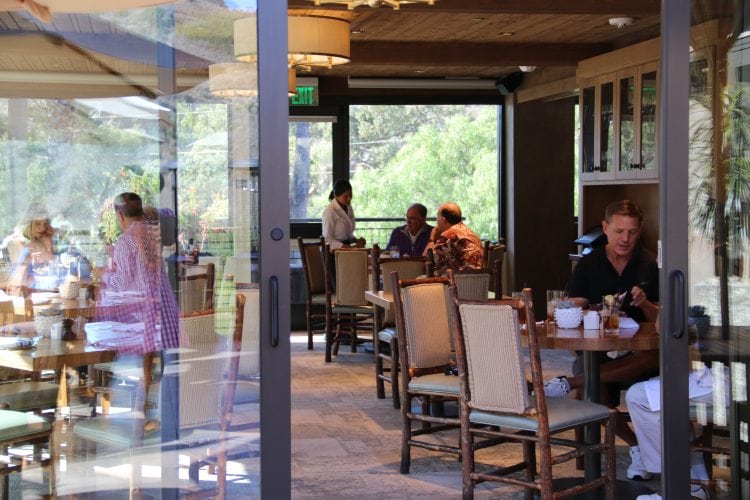 The restaurant is gorgeous with an amazing view of the canyon…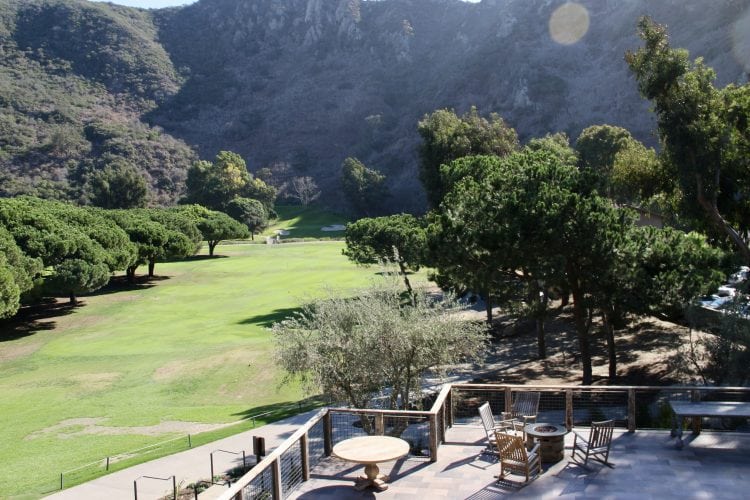 If I had one complaint, I would say it's the restaurant menu, which is somewhat limited and the taste is just "meh" for me. It's a shame too, because the location and atmosphere would be complete perfection if they beefed up the food choices and quality at bit. I recommend you venture towards downtown Laguna Beach, take in some of the art galleries, and have dinner at 370 Common–the food is delicious and the menu offerings come fro local, sustainable farms.
That said, The Ranch bartenders can whip up a mean mojito.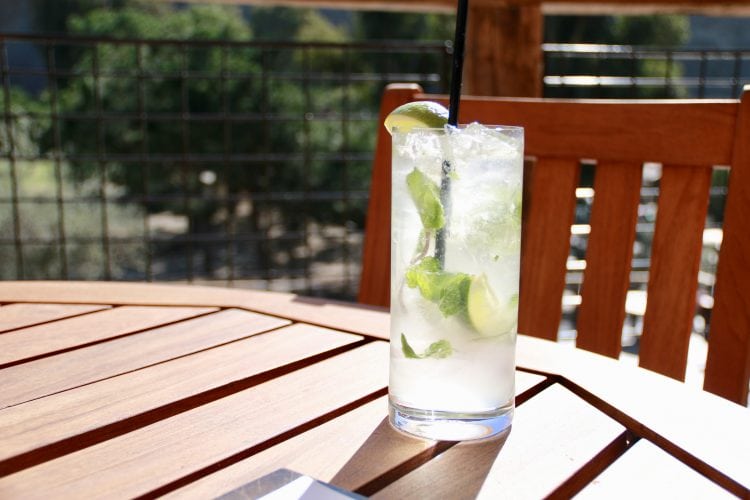 Oh; and then there's the deer on the golf course. There's always that.