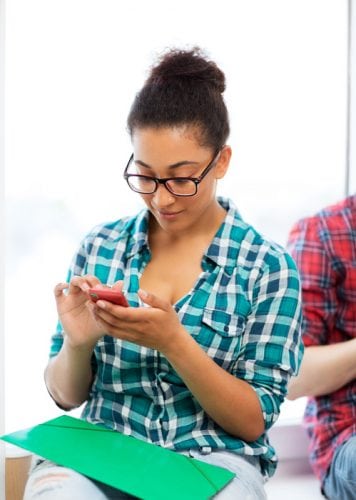 Hi, Christelyn
I was really pleased to find another African American woman just as passionate about interracial dating as I am. I really enjoy your channel and love the advice that you give to others who are looking to date interracially, as well.Therefore, I'm hoping you can give me a little advice as well. Grab a glass of wine, this is gonna be a long one. First, a little about me.
I will be hitting the big 3-0 in May, and while I'm not ashamed of my future age, nor do I believe 30 is a "death sentence", reaching the age of 30 means that I really need to start getting serious about what I plan on doing for the rest of my life. Although I have much to work on, dating is a little more troublesome, as I have been single for over seven years, and I haven't been on a date in over three. When I lived in Philadelphia, I went to bars, clubs, and other social events for singles, but never found anyone special. Personally, I think city guys are a little too high maintenance for me, anyway. When I moved to Alabama, I moved back to my hometown where there are no young singles around unless you drive far out to different cities, and that's the case where I am now in North Carolina. To be honest, I really don't even go out that much. I tried, but what I've come to learn about myself is that I'm an introvert. While most people are out and about having a great time on a Friday/Saturday night, I'm in my room playing video games and watching YouTube. Don't get me wrong, I'm not anti-social, or anything. I'm just more of a homebody. Never was a social butterfly. My problem is that when I have a crush on someone, I get tunnel vision. I don't even try to look at other guys until I know for a fact that I have no chance with the current guy on my radar. A little immature, I know, but I've been this way since I was in elementary school, and I don't want to continue this pattern as I'm getting older. This was fine in my 20's, but I decided back in high school that I wanted to be married by the time I turned 32, and I'm slowly creeping up on that. I'm not focused on the biological clock or anything like that at the moment, but I am at the age where I am looking for a life partner, and I don't have time for date after date, or to be in a several-year long relationship. I may not be a perfect 10 with a hot body, a college degree, successful career, my own business, or well traveled, etc, but I'm loyal, a good listener, I'm adventurous, I like to cook, and I'd rather stay inside having pizza and playing video games than go to a 5-star restaurant (not that isn't nice every once in a while). Now onto the real stuff.
The last few men that I have had crushes on have been relatively famous men. Not A-listers, mine you, but still well known enough. Not sure what started me on this path, but it has caused some concern for a couple of family members. See, while they only see theses men's status, money, and influence, etc, I fall for their personalities. The first (white) guy is an HGTV star, and I met at a meet and greet at a Tanger Outlet in Georgia and then again on a cruise that he was co-hosting with his brother. Now I'm not necessarily I man chaser, but I do try put myself in a position to be noticed. Both times, I was seen as just another fan. I mean I get that many other people wanted to talk to them and such, but this guy's fans are mostly older women. He now has a pretty blonde girlfriend, but to be honest, I had lost interest in him by the time the cruise came around because I had fallen guy #2.
Guy #2 (Asian) is a Youtuber who has built up a wonderful community. He used to mostly game, but now does more regular skit-type video. He's funny, humble, kind, very sweet, and wants nothing more than to make the world a better place. And when he speaks on serious issues, the world stops to listen. In fact, because of him, I started my own gaming channel in hopes to do my part by helping the gaming industry become more diverse. I had hoped to meet him at a convention, but I never got the chance before he, too, got himself a pretty blonde girlfriend. I was devastated for over a month after that because I had been crushing on him for over a year, and I think what I was really upset about wasn't so much about him getting a girlfriend, but the fact that I never had a chance to find out if I had a chance to be noticed by him.
Guy #3 (white) is also a Youtuber-well, sort of. He co-hosts one channel and his two-person band (he sings) has another channel. Like guy #2 he is also funny, kind, humble, and sweet. What people like most about him is how relateable he is as a nerd. He was that nerdy guy in school who wasn't noticed by anyone who was, and still is, big into fantasy world. At one point in his life he was even a pothead with major OCD, but was able to overcome his obstacles. I "met" him at a live show in Chicago back in December where I was a VIP, so I got to be a part of an early Q&A. I was even able to ask him if he'd read one of my favorite unicorn books (he had), but like the first guy, I was just another face in a crowd of fans. Feeling pathetic because I had obsessed over how to wear my hair and what to wear to get noticed, I decided after that to chill out when it comes to guys. I still like the guy enough to still want to find out if I have a chance and all, but I'm not obsessive about it as I once was.