I recently saw Beyond the Lights, drawn in by a female centered story as well as the actors playing the lead characters, Gugu Mbatha-Raw (Noni Jean) and Nate Parker (Caz). I loved Gugu in Belle earlier this year and developed an appreciation for Nate Parker in the Great Debaters a few years ago. The film was written and directed by Gina Prince-Bythewood, a black woman, who brought us Love and Basketball several years ago, a film I adored as a teenager.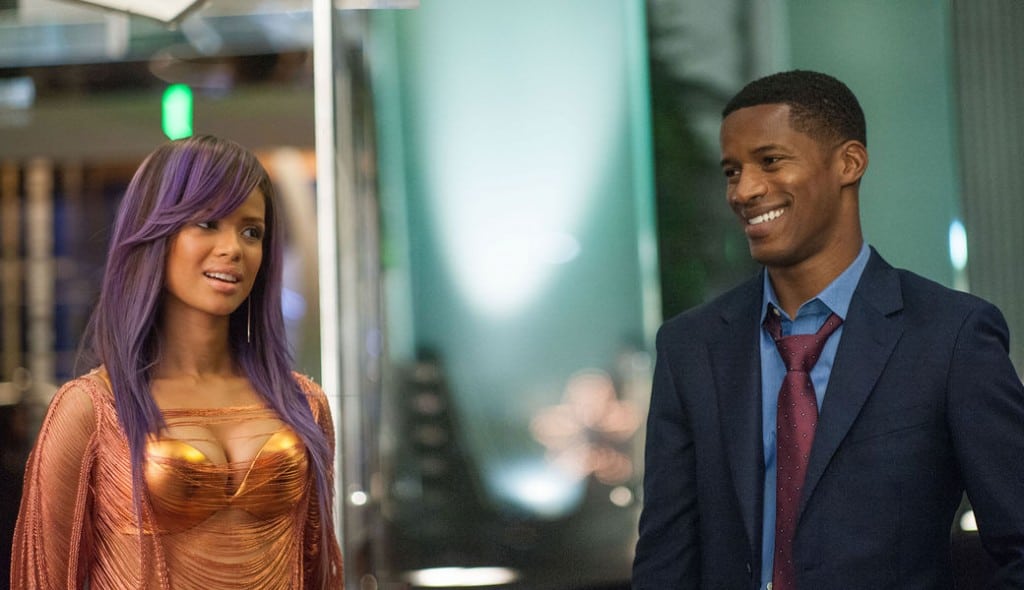 My thoughts after seeing the film fall into three areas: the highly troubling sexualization of female celebrities (particularly in the music industry), the romantic storyline and finally, the craft (I have been studying screenwriting and film finance/production for over a year).
Female Sexualization
Is anyone else tired of how most female musicians are portrayed? I am all for female sexual empowerment, but the sexualization of too many women in the industry seems coerced and owned by others, usually their handlers (parents/manager/husbands/etc). Years later, the story often comes out – sexuality fueled by drugs, violence and emotional abuse. Kesha. Britney Spears. LaToya Jackson. Marilyn Monroe.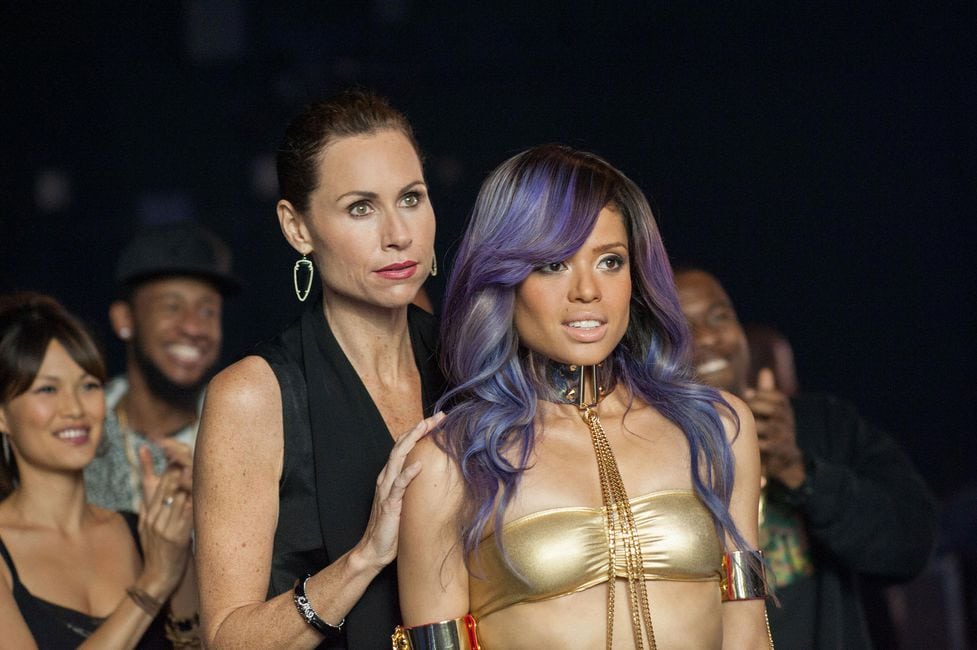 The film's protagonist, Noni, is no exception. A pushy stage mom (played by Minnie Driver), battling her own insecurities, has a lot riding on her attractive, talented daughter and thus, in the pursuit of fame, there are no boundaries. Sexualized to little more than a "face down, ass up" gyrating piece of steak, Noni decides death would be better and steps off of a balcony. She can no longer bear people not seeing her.
The film follows her journey to take back her image, her talent and her life, finding happiness.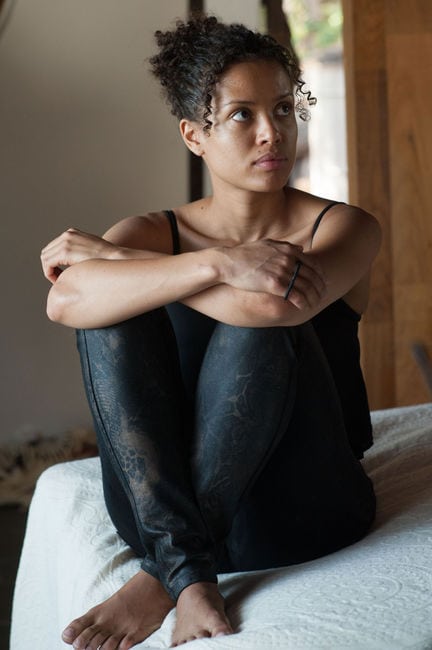 The Romance
Noni meets Caz, a police officer, as she dangles over a hotel balcony, prepared to end her life. Just as she chooses Death, Caz catches her. In the midst of such raw vulnerability, they bond. Caz, with his inspirational quotes on truth and honor, and political aspirations, represent a stability and order very rare in Noni's tumultuous world. This world includes a music label sanctioned romance with a douchey rapper, Kid Culprit (played oh so convincingly by Machine Gun Kelly).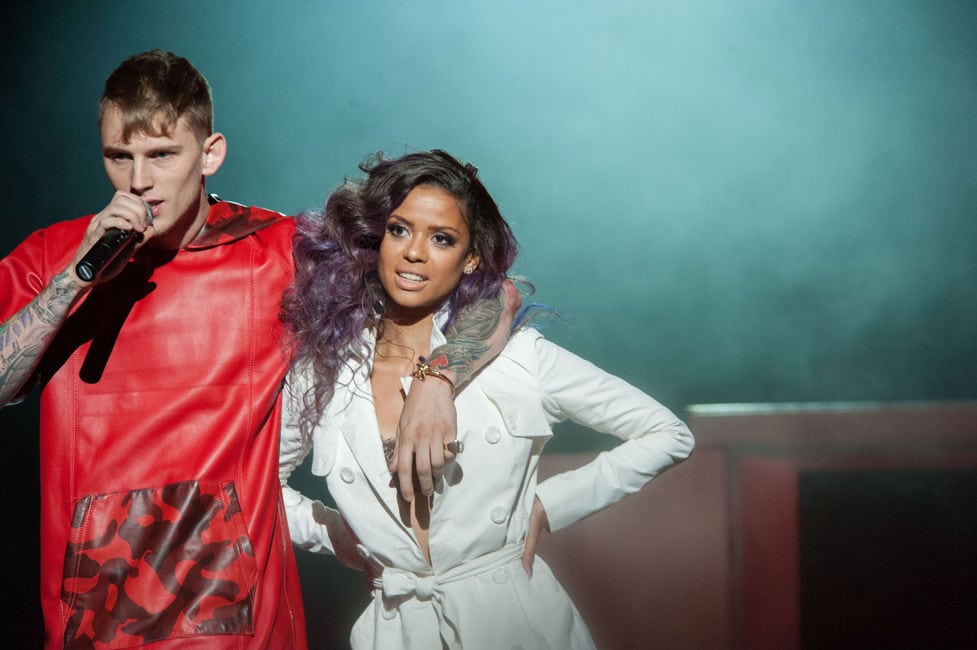 I rarely watch romantic films; most romantic comedies are too over the top and portray unrealistic interactions between men and women, IMO. I tend to avoid sweeping Nicolas Sparks adaptations for the same reasons. But here, since the romance is secondary to Noni's struggle to break free of the poisonous drive for fame, it feels fresh. A theme of vulnerability, an important component of true intimacy, surfaces a few times. There are also some genuinely cute moments in the film, including one on a plane. This seems to be Prince-Bythewood's trademark – remember the 1×1 scene toward the end of Love and Basketball? Yeah, it's that kind of cute.
The Craft
The film follows classic feature film writing structure and while it drags some in the second sequence as things are set into motion, the primary storyline involving Noni's trainwreck of a career stays fresh as it often circles back to her outrageous mother. Unfortunately, the side-plot involving Caz's political career doesn't feel as organic and seems unfinished. I suspect some of it ended up on the editing room floor. Luckily, that's just a small part of the film so it isn't too much of a distraction.
I enjoyed the film; the theme of vulnerability and truly being seen particularly resonated with me. The soundtrack is pretty awesome as well (Nina Simone's Blackbird is heavily featured). Has anyone else seen the film? What did you think? And am I the only one who peeped the positioning of a "wangsta" against an IBM and is that a whole different conversation?