I get so many private notes from fans about how they've tried EVERYTHING and STILL can get bites on online dating sites. Since it's becoming even more frequent, I thought it was time to bring in the experts. I spoke with Kevin Murray and Mark Brehaut, co-founders of a new dating app called Icebrkr, geared to help online daters seem more interesting and get more dates. These two had some good points about the most common mistakes in their online dating profile. Check it out.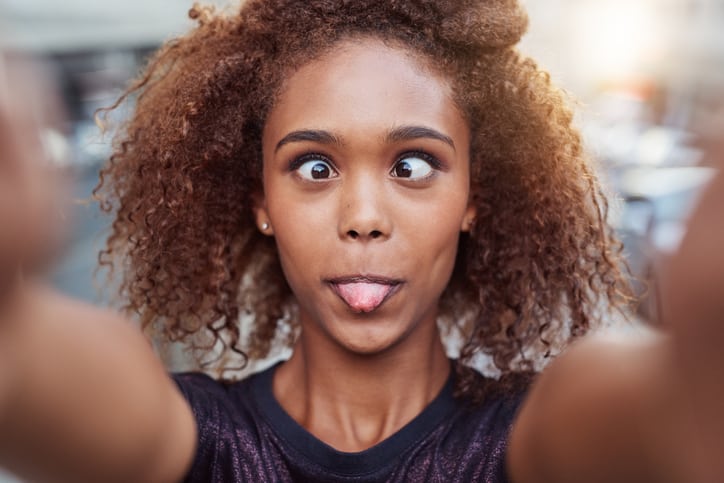 Reason #1: Your intro is way too cliche.
When you say you like going to the movies and long walks on the beach, you're halfway to putting your potential match in a coma. Keep your content snappy and specific. If you like movies, mention a current one you want to see and why "Can they get Spiderman right after the fifth time? Comic geeks wanted." <<–that right there gave a potential match some insight into your personality, and allows for them to picture themselves doing that specific activity with you, says Kevin. "Be more specific about place and events you enjoy."
"Your profile is always for your matches, not you. An effective profile should empathize with the people who are viewing it by giving them a semi-robust representation of who you are. This comes in the form of a descriptive window into your personality that shows what makes you unique from everyone else the person is seeing online. The more unique your profile is to you, the more information your match can discern about you – which leads to a higher probability you will have meaningful conversation (rather than the thousands of other "Hey there"'s you're getting on a daily basis)," says Mark.
Reason #2: You're divulging too much information.
Kevin, who worked as an online dating ghostwriter playing a modern-day Cyrano de Bergerac for clients willing to fork over $4k to have him write clever emails and texts, says you should leave the "what you're looking for" text area blank. If you're willing to relocate for love, it's probably best to keep that to yourself.
Reason #3: You're online at the wrong days and times.
Did you know the peak times to haunt the online dating sites? On Sundays, between 6PM-10PM. This makes sense. The weekend is over and you're having some downtime before the beginning of the work week. This time is best to connect with potential matches that you can interact with in real time. Bonus tip: If you connect with someone and begin a text exchange, if it doesn't result in a date within 5-7 days, it's likely you'll never meet (only directed to people local of course). If the connection doesn't result in a time to meet, cut bait and move on.
Follow Christelyn on Instagram and Twitter, and subscribe to our You Tube channel. And if you want to be a little moreabout this online dating thing, InterracialDatingCentral is the official dating site for this blog.