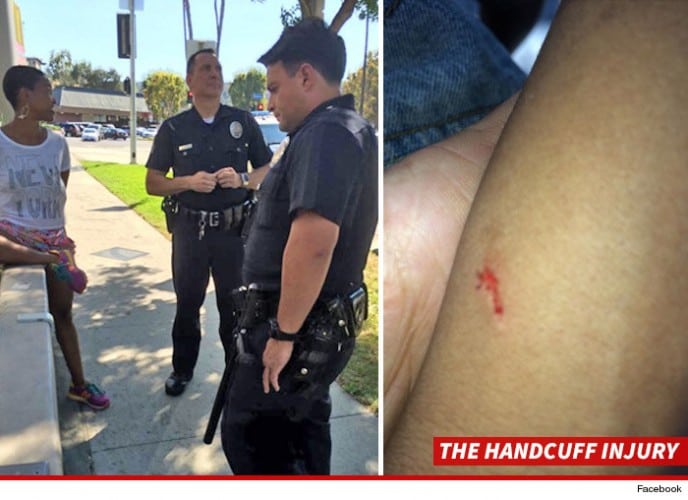 Tonight I had the opportunity to speak with Danielle Watts' boyfriend regarding the incident that transpired that resulted in Danielle being handcuffed and temporarily detained, presumably under suspicion of being a prostitute with her john.
Her boyfriend Brian said the he and Danielle were making out in the car across from the Los Angeles home base of CBS. The police approached the vehicle after someone called in about a "black woman making out in the car with a white man," and asked for the couples' identification.
Brian, a former-convict-turned celebrity chef, complied with the policeman's request for I.D. Danielle did not. Brian said that Danielle knew that she was well within her rights to refuse to turn over her identification without probable cause to do so. She walked away from the policeman and got on the phone with her father. Brain said that policemen said, "I wouldn't walk away if I were her." The law enforcement officer called for back up and that was when the drama ensued.
So, now that more facts are coming out, do you think Danielle should have just handed over I.D.?
Another update: It looks like that Daily Mail was able to acquire the audio of the incident.