I'm always open to discovering light, paraben-free foundations that give good coverage and keep my shiny nose at bay. That's why I was excited when Veil Cosmetics asked me to review their Sunset Skin collection. It's oil-free, paraben-free, and doesn't feel like I'm putting a brown mask over my face.
The true test of an effective foundation for me is how it stands up to video and lights. What do you think?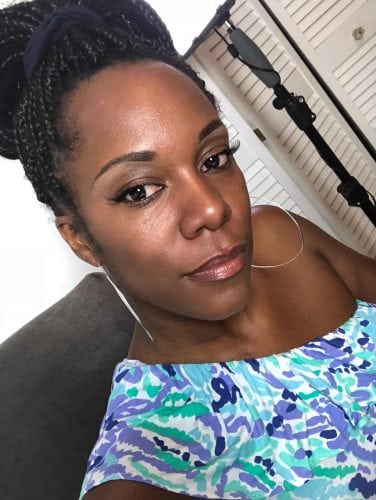 Related post: Will Fenty Make Me Reconsider Green Beauty?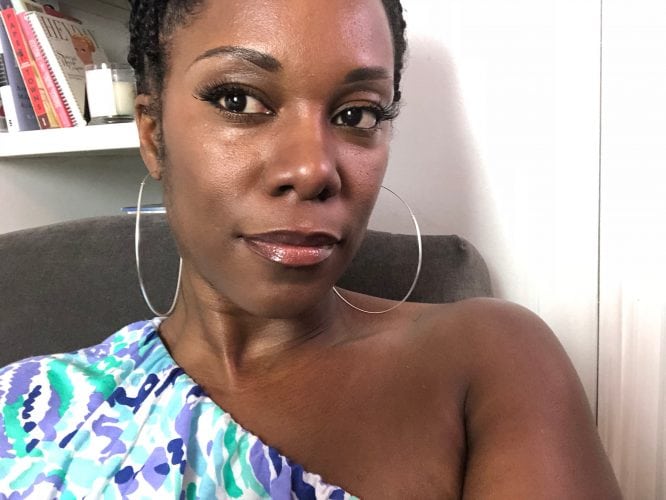 In these photos I'm wearing Sunset Skin shade, 5P. It has hints of pink undertone, and my natural undertones are yellow, but it still looks so lovely.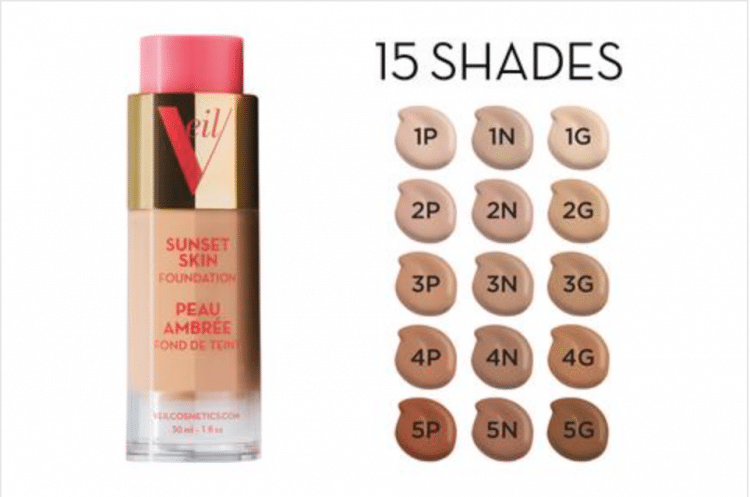 I have a feeling however, that 5N, that has both pink and gold to make it neutral might be even better. Lucky for me I'll be meeting with the creators of Veil Cosmetics later this week at Makeup Show Los Angeles!
Follow Christelyn on Instagram and Twitter, and subscribe to our You Tube channel. And if you want to be a little more about this online dating thing, InterracialDatingCentral is the official dating site for this blog.