I get it.
For some folks (white people, I'm looking at you) tennis is a sport for the wealthy, country club crowd and skinny blondes with long legs.
It's got some of you foaming at the mouth that a very thick, muscular, BLACK woman from Compton keeps handing those chicks their asses on the court.
And so, what do you do? Well…everyone knows that to really hurt a woman, you hit her on her looks and question her femininity. And in Serena's case, you call her a gorilla.
Serena Williams beat Lucie Safarova to win the French Open Saturday. Her reward, at least on social media, came in the form of some of the same racist and sexist comments that have followed her for her entire career.

In the moments surrounding her win, Williams was compared to an animal, likened to a man, and deemed frightening and horrifyingly unattractive. One Twitter user who wrote that Williams "looks like a gorilla, and sounds like a gorilla when she grunts while hitting the ball. In conclusion, she is a gorilla."

…The most recent commentary is a reminder that that didn't mark an end to the racialized, sexualized, dehumanizing comments about her. Nearly impossible to imagine being made about any of her peers, they're a genre unto themselves, offering a case study on how biases make their way into media coverage. As James McKay and Helen Johnson write in a 2008 article published in Social Identities, about what they called the "pornographic eroticism and sexual grotesquerie in representations of African American sportswomen," even so-called complimentary commentary about Williams' athleticism is often grounded in stereotypes about black people (animalistic and aggressive) and black women specifically (masculine, unattractive, and overly sexual at once). [SOURCE]
This reaction is so typical from butt-hurt bigots who feel their position of "racial superiority in all things" is challenged. It happened with Tiger Woods. Barack Obama. Michelle Obama. Anyone black who is smarter, more athletic, or more cunning than you, and that list is long. Bigots will reduce blacks to watermelon-eating gorillas to make them feel better when they lose, and lose, and lose.
I have so much respect for Venus and Serena, who get hurled the most disgusting insults–both racist and sexist–and still RISE. It's almost like they are fed by all the ugliness thrown their way, which reaps a counter effect.
But still, it's got to hurt, and I hope these two girls are not ashamed to cry when they are sad and aren't forced to be steely all the time. They are not animals. They are women, exceptionally talented and strong, but human.
It's heartening to know that Venus and Serena have many, many non-black admirers, despite the perpetual "confusion" as to why anyone could possibly find them attractive.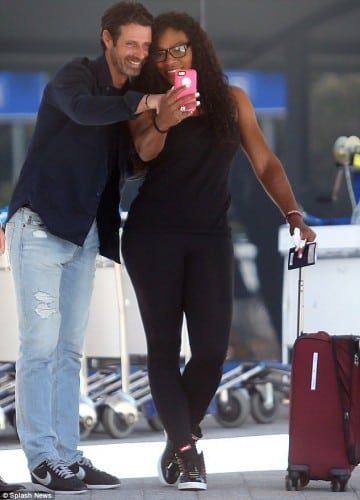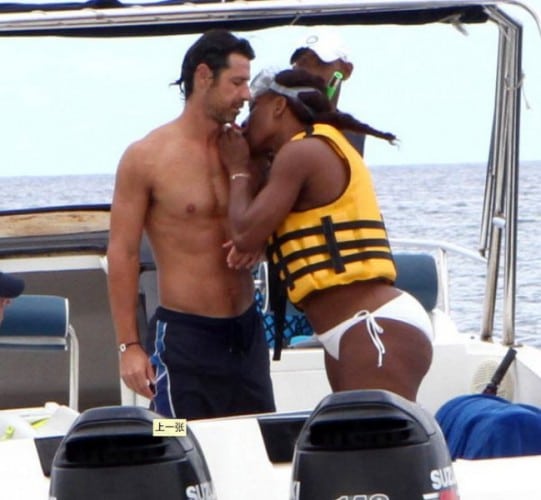 Stay classy, bigots. Stay classy.