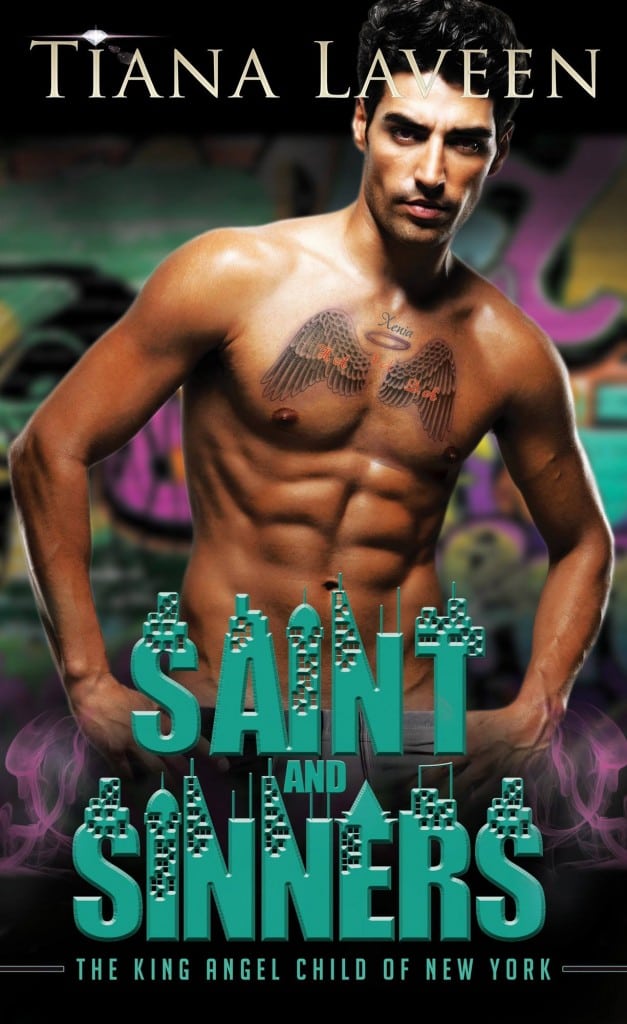 The sexy tale continues with Tiana Laveen's latest, Saint and Sinners!
This book can be read as a stand-alone; however, the reader is at a tremendous disservice if the previous series installments are not read in chronological order. They are as follows:
1. The Naughty Sins of a Saint
2. When Saint Goes Marching In
3. Saved and SAINTified
4. Saint's Sacrament – Sins of the Father
5. Saint and Sinners – The King Angel Child of New York
SYNOPSIS
Dr. Saint Aknaten's very soul is screaming to return to the city of his origins — New York. After living many years with his wife and three children in Los Angeles, he has grown weary of the West Coast lifestyle. He returns to his roots, believing he and his family can have a fresh go of it and that good times will be promised to them from here on out. Little does Saint know his hunger for the concrete jungle is not steeped in mere nostalgia and home sickness – no, there is a much larger picture at play and the artists painting the landscape are ones he simply cannot say no to.
He is thrust into an assignment, one that causes him serious pause, but in typical Saint fashion, he realizes he MUST step up to the plate. In so doing, he uncloaks the city's dirty, hidden secrets — underground workings of Good and Evil — and unbeknownst to him, he is seated in the center of it. Worst of all, the enemy knows more about Saint than Saint at times knows of himself. All the while his family is going through tremendous changes and challenges that seem to have no end in sight. His children are maturing in age and their gifts, sometimes receiving painful life lessons. Xenia tries to keep her head above water at the side of her soulmate, husband, lover, father of her children, and Angel Child. This time, however, being by his side is simply not enough. The challenges roll in harder and more brutally, forcing Saint's Queen to step in front of her man and take control of a situation that threatens their marriage…and even the world.
Saint has received a heaping helping of tough love from New York but realizes it is better to have loved and lost than to have never had the Big Apple kiss him at all. When is all said and done, who will wear the golden crown? Who will remain standing and who will be six feet under? And most importantly, will his Queen be there in the end to give him the love that he needs? Jump into the fifth installment of the "Saint" series to find out!