Hellooooo BB&W!!
I know its been a minute since I last wrote but in my defense I have been working ten hour days, building my own empire on a computer that finally crapped on me last week. Now I am handy-capped with the beta of all computers, a PC. Blah.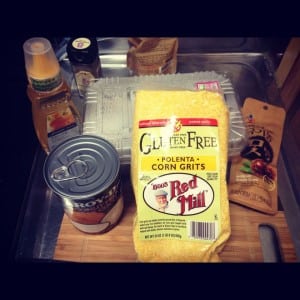 On a good note, I have been working on the post for dressing for your skin tone showing you the difference between each tone and it should be up Tuesday.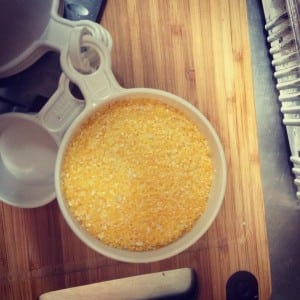 Until then, I have been cooking up a storm. I gained ten pounds back since being here because the bloody Koreans put sugar in everything and trying to figure that out gave me hives, so I decided to go to the basic and cook for myself. I have become friends with iHerb and have been able to order Gluten -Free things and I have been just happy. I will drop that 10lbs plus another 30 by the end of the year. Get ready for the pics.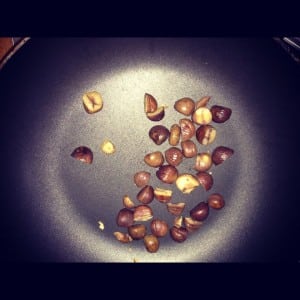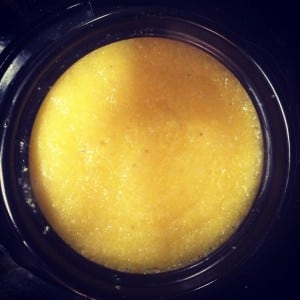 With this in mind I so have to share this fabulous recipe adapted from Joy the Baker, one of my favorite cooking blogs. Of course I had to add my little twist. At the moment I missing limes so much that I am dreaming about them. More on that later. My version makes it vegan if you do not add the blue cheese. I am lactose intolerant except for highly aged cheese so I substituted the heavy cream with coconut milk. Adding figs is a Fall season indulgence. 🙂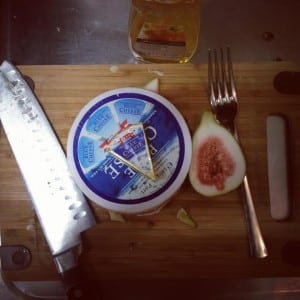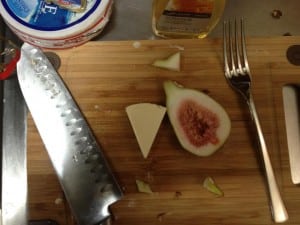 For those of you who do not know, Polenta is a staple in northern Italian cuisine and used mostly in the winter like porridge. It is sort of like corn grits and you can eat for any meal depending on how you make it. When I lived in Bologna, I would would add homemade pasta sauce and beef sausage and it was delish and filling. Enough of my babbling..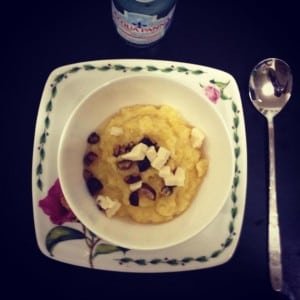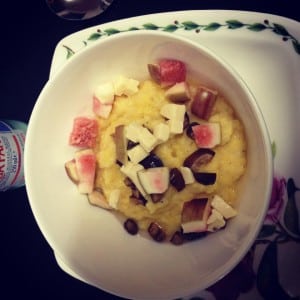 Here is the recipe, ENJOY!
Blue Cheese, Hazelnut, and Honey Polenta
makes 6 small or 4 medium servings
4 cups water
1 teaspoon salt
1 cup gluten-free polenta
1/2 cup coconut milk
1 tablespoon unsalted butter
1/2 teaspoon coarse ground black pepper
scant 1 cup hazelnuts or chestnuts
2 large figs (diced)
1/2 cup blue cheese crumbles or plain blue cheese
honey (the think kind for which doesn't exist here in Korea…egads..)
fresh thyme
Place a rack in the center of the oven and preheat oven to 350 degrees F. Place hazelnuts or chestnuts on an ungreased baking sheet and toast for 10 minutes. Remove from oven and allow to sit until cool enough to touch. Place toasted hazelnuts in a clean kitchen towel and rub together to remove the brown skins. Some skins will be stubborn. That's ok! Coarsely chop hazelnuts. Set aside.
Bring water to a boil in a medium saucepan. Add salt, and slowly whisk in polenta. Reduce heat to low and stir polenta as it thickens. Depending on the grain of your polenta, it will thicken in 15 to 25 minutes over low heat.
When polenta has thickened to the consistency of a thick pudding, remove from heat and taste. Polenta should be cooked through with just a bit of a toothsome crunch. Stir in coconut milk, butter, and ground pepper.
Spoon warm polenta into serving bowls. Top with hazelnuts, figs, blue cheese, and honey to taste. Sprinkle with fresh thyme.