Walking the streets of London is equivalent to walking down a haute couture runway. When I leave my flat, I have to keep up with the well-dressed women (and men) of London that constantly have me flipping through the glossy pages of my fashion magazines.
Keeping up with the latest fashions have always been high on my priority list. However, the bright colors, long fabrics, and relaxed fits that surround me in California highly differ from the monochromatic, structured, and feminine looks that hail the streets of London.
There is no doubt that I will be emulating this oh so 'smart' style when I land in California.  Three looks have consumed my being (and pocket) while being here: Fur, leather, and shift dresses.
I love PETA friendly fur. It's luxurious, classy, and most of all warm. I remember first trying out this look in 10th grade on my 65 degree Socal campus- I was out of place to say the least. In a last minute dash to decrease the weight of my suitcase I ditched the fur before coming to London. And once I saw everyone in South Kensington prancing around in their sky high heels and fur coats, I deeply regretted  it. It's the perfect addition to a posh outfit when heading out on the town.
Throw this over a turtle neck for a modern look. Try this one on sale for $75 on Modcloth.com: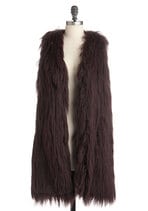 I've been obsessed with leather since Britney Spears wore that all red leather jump suit in her "Oops I Did It Again" video. A hint of leather can add instant edge to your wardrobe. Buy a pair of these sleek leather pants from Zara for $50 :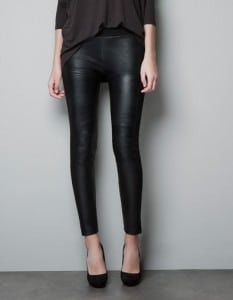 Shift dresses are classic, and perfectly appropriate for all kinds of occasions. It'll bring out the inner Audrey Hepburn in you. Try this one for $100 from Top Shop: