When I thought about where I wanted to spend my 40th, one place came to the top of the list–the Rancho Bernardo Inn and Resort. The place is located in swirl-friendly North San Diego County. Not only is the place stunningly beautiful, it's one of the rare places that is kid AND adult friendly. We've stayed at so many places, and it's been two years since the last time we were there, but my kids IMMEDIATELY remembered this property because they had such a ball. And coincidentally, the resort is celebrating their 50th anniversary, and has all sorts of deals and specials going on this season (see below).
What we love most about the place is the "Kids Rule, Parent's Drool" program, which for $40, kids eat completely free, are loaded with toys and goodies upon check-in, have their own clubhouse full of games, crafts and activities, their own pool, complete with adult supervision. Translation: Parents on vacation can actually enjoy their vacation by sneaking away a little while. You can't beat the attention to detail, either. Each kid gets a tent, sleeping bag, and s'mores kit that they can roast by the bonfire at bedtime. Did I mention they have poolside movies at sundown?


The Hubster carrying some of the kid-friendly fair at the "Kids Rule" area. There's also a bar…essential medicine for the adults.
The Grounds
Getting to the Rancho Bernardo Inn may seem a bit strange at first, because it's nestled within a neighborhood that belies the true grandeur of the property. You'd think that the place would be surrounded by mansions, but it's mostly 1980's track homes. Once you arrive and check in, you're surrounded by countless gardens and fountains. The property has three pools–one for family and kids, one for adults, and another salt-water adults-only pool on the spa property. There's a huge golf course and multiple restaurants, the newest of which is Avant.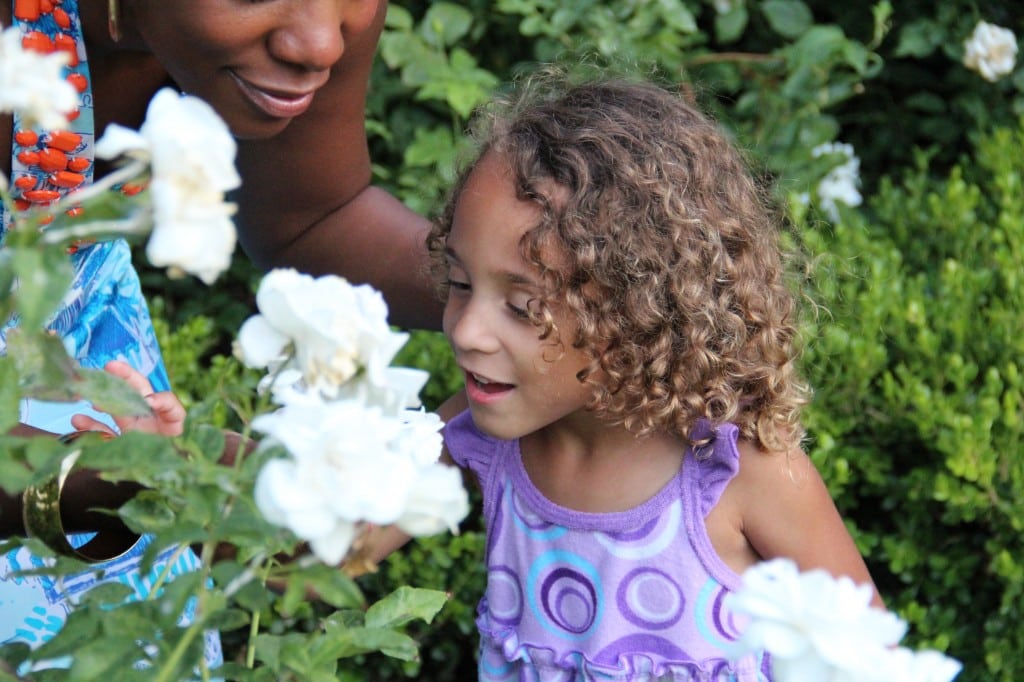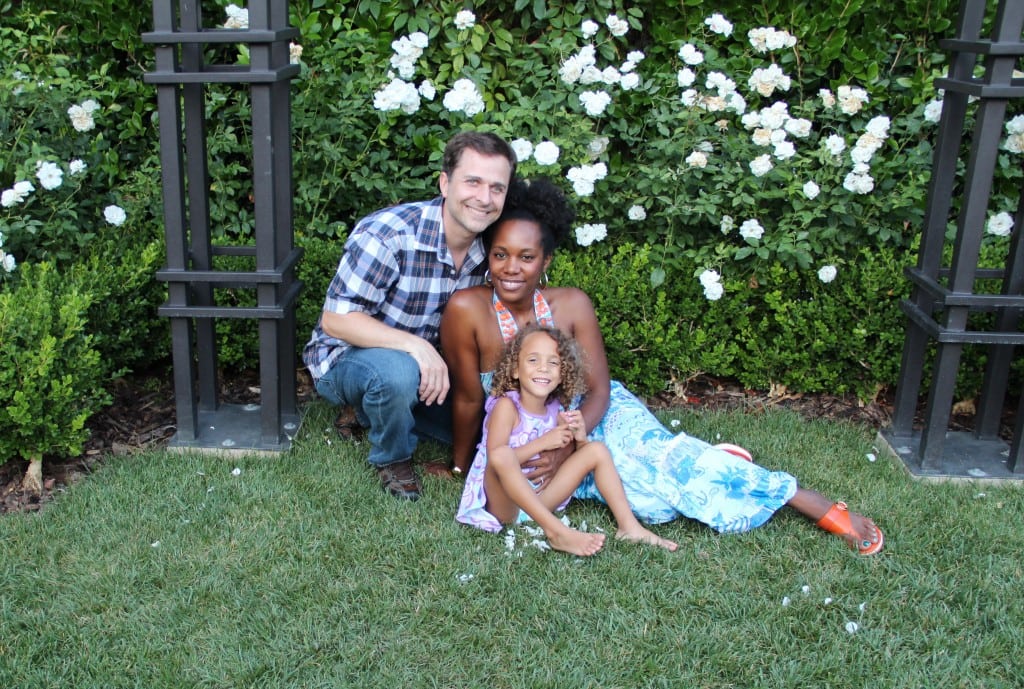 The Rooms
Sometimes with resorts you can have beautiful grounds and "meh" rooms, sort of like a tradeoff. Not so at the Rancho Bernardo. The rooms are spacious, with nice bathrooms, a kitchenette with a sink, Keurig coffee maker, and mini refrigerator. If you get a bottom floor room, you'll have French doors that lead out into a garden. Upstairs, you only get a small balcony. If you're bringing kids, opt for the bottom floor so that you can use the patio as an extension to the room so that kids can run around and keep an eye on them.
If you open the front door and the French doors, you get a nice cross ventilation and a hint of an ocean breeze and give the noisy air conditioners a rest.