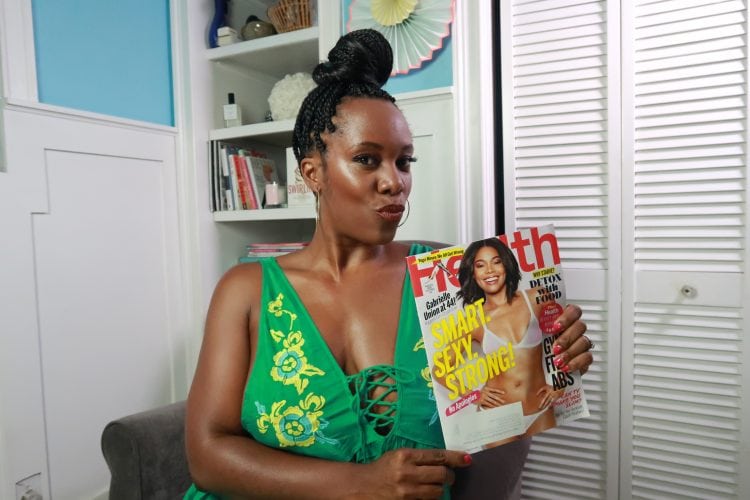 Who knew Gabrielle Union is 44! She graces the covers of Health magazine looking Grandmama's chocolate cake.
So what's her secret to her amazing body and skin? According to the feature, it's her one gallon a day water consumption.
Off to fill up an empty milk carton…
Follow Christelyn on Instagram and Twitter, and subscribe to our You Tube channel. And if you want to be a little more about this online dating thing, InterracialDatingCentral is the official dating site for this blog.