I just got wind of this news coming from across the pond, and it is the perfect example of what young Black women can achieve when given the opportunity to do so. Gabrielle has been making history since graduating with her degree at the age of 16. This Virginia native now hopes to further her education, but thought it beneficial to obtain an internationally recognized education. That's a very smart decision considering the current reality of global business and fierce competition for jobs.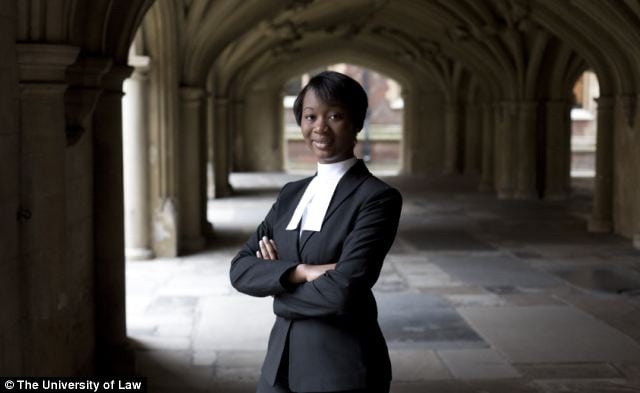 This excerpt is taken from the Daily Mail, click here to read more:
An American teenager has become the youngest person in more than 600 years to become a qualified barrister in England and Wales.

At the age of just 18, Gabrielle Turnquest is not even old enough to buy an alcoholic drink in her home town of Windermere, Florida, but she has become the youngest person ever to pass The Bar exams.

The average lawyer passes the Bar Professional Training Course at the age of 27, but Gabrielle was called to The Bar last month through the Honourable Society of Lincoln's Inn after passing her Graduate Diploma in Law at the University of Law when she was just 17.