First, we had My Last Day Without You, now this…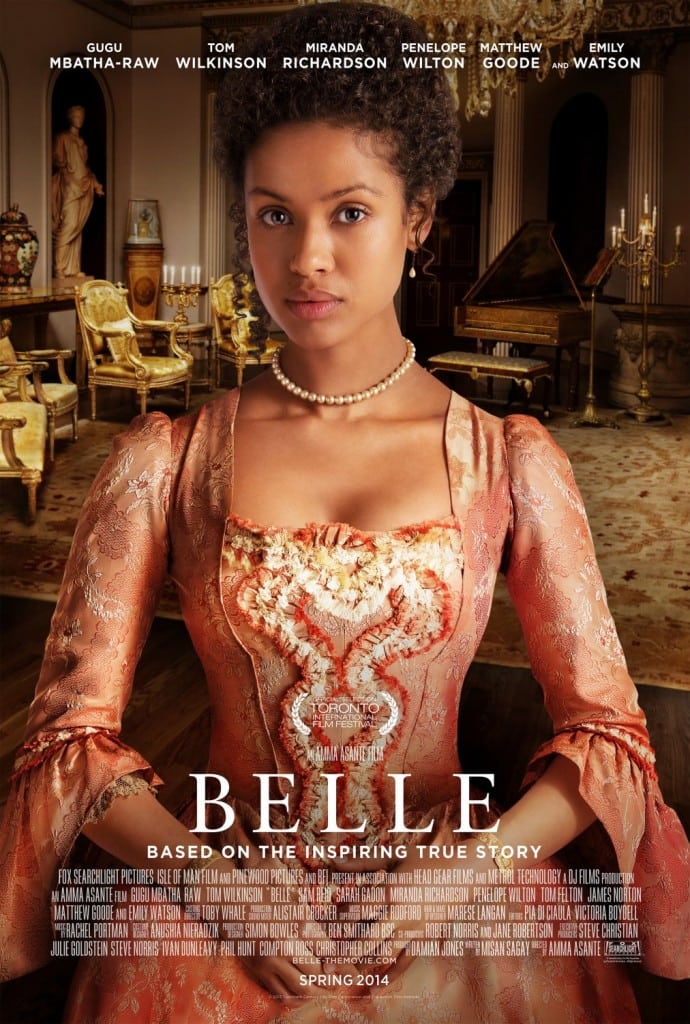 Summary:
Belle is inspired by the true story of Dido Elizebeth Belle (Gugu Mbatha-Raw), the illegitimate mixed race daughter of a Royal Navy Admiral. Raised by her aristocratic great-uncle Lord Mansfield (Tom Wilkinson) and his wife (Emily Watson), Belle's lineage affords her certain privileges, yet the color of her skin prevents her from fully participating in the traditions of her social standing. Left to wonder if she will ever find love, Belle falls for an idealistic young vicar's son bent on change who, with her help, shapes Lord Mansfield's role as Lord Chief Justice to end slavery in England.
No doubt they'll be parts of this story that will be difficult for us to watch, but I'm so excited that it appears our stories are being told with truth and dignity, showing that we are loved, worthy of pride and protection by the men in our lives, and displayed with love interests and not some sexless or sex-starved she-beasts.
There's so many themes to this story–the Admiral who fell in love with a black woman and produced a mixed race child who struggles with finding her place when lines are strictly divided between black and white, freeman and slave. And while Belle isn't quite "white," she holds a high position, so the thought of marrying "below her station" is also a scandal. In any case, I'll be pumping lots of butter on my popcorn for this one.