The folks at My Fibroid Study reached out to me to get the word out about a study for women like me who suffer from heavy periods due to uterine fibroids. This couldn't come soon enough!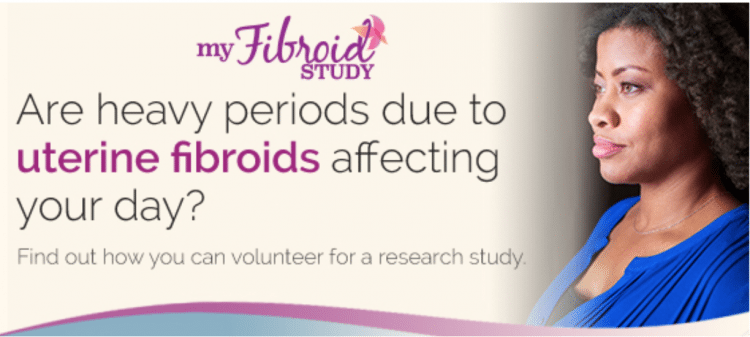 This post is sponsored by the My Fibroid Study
Accidents during your cycle can be embarrassing.
If your heavy periods due to uterine fibroids leave you feeling uncomfortable and frustrated, you may want to consider participating in the My Fibroid Study. This clinical research study is evaluating an investigational medication to see if it may safely and effectively reduce bleeding during your period.
You may qualify to participate if you:
Are premenopausal, 18-51 years old
Have heavy periods
Have uterine fibroids*
Have monthly periods
*A previous diagnosis of uterine fibroids is not required to qualify for the study.
Choosing to participate in a clinical research study is a very personal decision. However, if you do decide to participate and qualify for the My Fibroid Study you will receive all study-related care at no charge, including:
Regular doctor visits
Study medication
Feminine hygiene products for use during your periods
For more information and to see if you qualify, visit MyFibroidStudy.com, call 844-67-STUDY or text WOMAN2 to 87888.
In addition to participating in a research study you can take steps towards living a healthier life. This includes staying positive and determined, communicating about your health with a doctor or with your peers, educating yourself through trustworthy sources, engaging in regular exercise and changing your diet.
This post is sponsored by My Fibroid Study.