September in New York is an exciting time! New York Fashion Week gathers designers from around the globe to display their collections for the Spring/Summer of the coming year. Fashion lovers unite to celebrate the new trends and be in the city where fashion is a language unto itself. Check out a few of the Spring/Summer 2015 collections that I absolutely loved!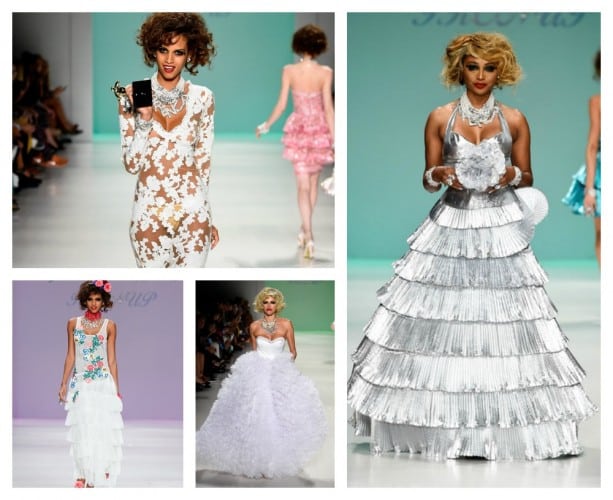 Betsey Johnson's Spring/Summer 2015 collection was named "Prenup." Models skipped down the runway in a nonchalant, happy-go-lucky manner with blinged-out necklaces with the words "prenup,"spelled out on them. The marriage theme was paired with dramatically dark eyes, bold lips and messy, curly manes. Her eclectic style varied from gorgeous floor length gowns to boho chic dresses, strategically placed feathers, and toule….. there was lots of toule! One thing I love about Betsey Johnson is that her collections are always so varied in style that you can't possibly contain them. She also used this show to support marriage equality and after doing a cartwheel she was scooped into the arms of a drag queen wearing a wedding dress, then carried off stage! Wow!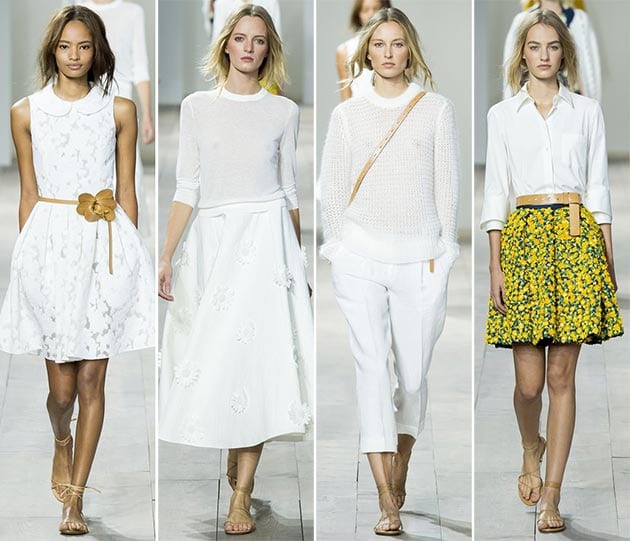 Michael Kors' Spring/Summer 2015 line embodied classic and timeless looks that flowed effortlessly. Bright white mixed with touches of floral was the overall theme. What I love about this collection is that Kors creates very wearable designs that are comfortable and chic. He embraces dresses, skirts and pants with such a flattering fit that is always elegant and strong.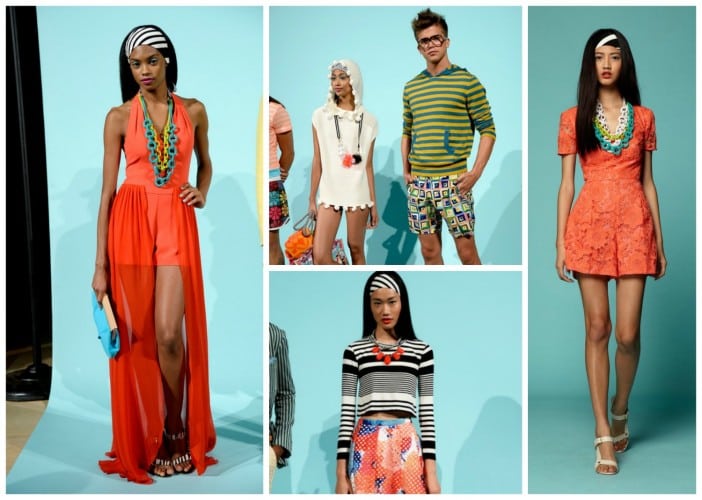 I am a huge Trina Turk fan and her Spring/Summer 2015 collection did not disappoint. Bright and effervescent oranges paired with teal and lime green were a dream come true. Patterns, patterns and patterns, oh my! Let's just say Ms. Turk isn't afraid to mix it up! Whether it be stripes, floral or a psychedelic square print, this collection delivers in a bold and colorful way!
Did you get to check out any of the shows for NYFW online or in-person? Do tell! Do you have a favorite?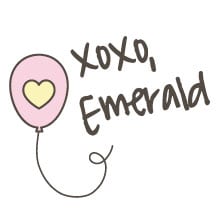 Emerald Lavender is an experienced fashion, beauty and interior design writer for magazines, brands and websites. Check out her blissful and bubbly blog at Pink Balloons For Lunch!