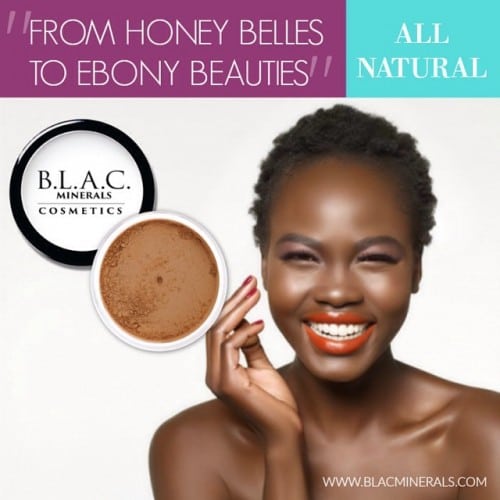 A while back I took up a suggestion to check out B.L.A.C. Minerals, a natural cosmetics company headed by an African American woman named Merced Saint Boyce. She was kind enough to let me try a few samples so that I can share my findings with you.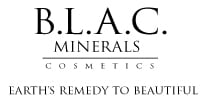 While the line offers a range of products, the real standouts for me are the foundation mineral powders and cheek blush. Boyce has done a very good job of providing a spectrum of colors to fit women of darker hues, with either red, yellow, or neutral undertones. What is more, it's 100% natural, non-toxic, and cruelty free. "Our amazing mineral foundations DO NOT contain harmful ingredients and fillers. They are silky, lightweight, long lasting and luminous. They provide versatile coverage from light to heavy. Our foundations are formulated to offer maximum coverage without a grey/ash after effect," says Boyce on the website.
It looks like my color is TOFFEE. It's medium brown with yellow undertones. For some reason, this formulation felt a bit heavier on my skin than some others I've tried, but the finish is so luminous and dewy, I'm like, so what?! It looks GREAT on video, and will also photograph well. I'm wearing it here in this still from a recent video.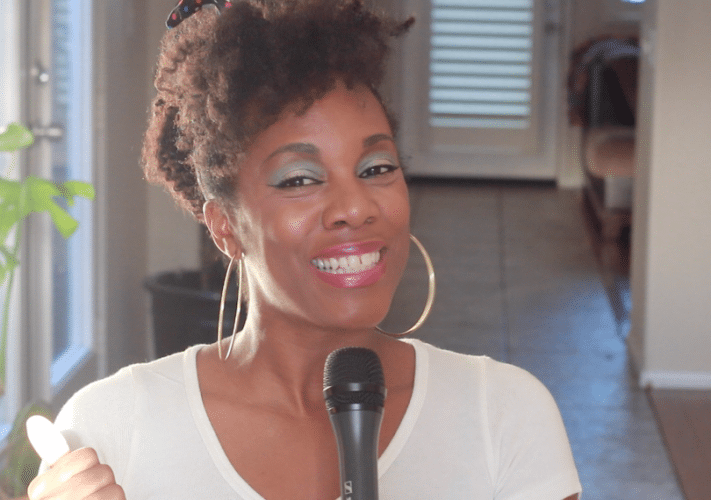 I like it so much I'm going to buy the finishing powder and oil control powder. Both will cost me a little over $25, which is a majorly good deal.
There's also a guide on the web site to help you determine which color works for you.
The only con to this product is perhaps the packaging. It lacks the plastic sieve that usually lays on top of the powder to keep it from coming out all at once. The mouth is also rather small–too small to insert a wide kabuki brush. I solve this issue by gently tapping the product into the cap of a wider mouthed jar of another product so I have more control of the application. Whatever is left, I gently "sweep" it back into the original jar.