So everyone here knows I do not watch BET. I do not let my kids watch BET. I do not like it with some tea, or in a tree, I do so not like BET, because it's mostly s.h.i.t.
BUT! I've caught an episode of USA's Burn Notice and I like that show, so when Coby Bell's PR peeps reached out to me to interview him (he stars in both BET's The Game and Burn Notice), I was a bit intrigued.
In retrospect, it didn't take much convincing, because he is FIOOONE!!
Here's Coby talking about his DBR character on The Game:
He's cool, huh? This bi-racial, California native is a father of two (!!) sets of twins and lives with his WIFE of 10 years, who is black, in Long Beach. Like Dwayne Johnson, he's another hawt-ie who has the stink of responsibility which makes him even yummier.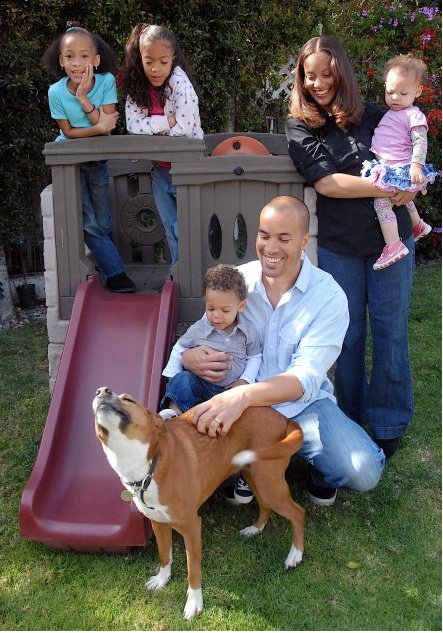 We talked a little bit about the shows, his career, his on-screen interracial marriage, his REAL intraracial marriage and what it was like growing up as a mixed kid in Orange County:
Photo credit, Kimberly Metz
www.kimberlymetz.com
All I can say is, I hope the little guy of mine grows up to be such a stand-up dude.