Many people make New Year's resolutions to get healthier so that they can live as long as they possibly can. Many people fail at changing their lifestyles because they do not take the time to make small changes over time, rather than making many dramatic changes all at once. If you want to start living a healthier life, use the following guide to learn a few minor changes to make that will yield a huge impact in the end.
Stop Smoking Tobacco Products
One huge bad habit you need to break right away is smoking tobacco products. Tobacco has been shown to cause cancer and many other health problems. Unfortunately quitting smoking cold turkey can be very difficult to accomplish
A great way to stop smoking tobacco without having to give up the nicotine that your body is used to is to try vaping instead. There are vaporizers on the market that use eliquid that is often flavored. The e juice is available with or without nicotine to allow you to make a decision about which option is best for you. The vaporizers are available in many different shapes and sizes so take your time to find the right one for you.
Consider Changing Your Diet
Another huge health issue that many people face is a poor diet. Making too many changes to your diet at one time can make it very difficult for you to be able to stick with the changes for an extended period of time. It is best to start small and remove one or two things from your diet at a time until you no longer have cravings for those items anymore.
Start by removing sodas, processed foods, or even fast foods from your diet at first. Try replacing the items that you are taking away with healthier options such as carbonated water, dehydrated meats, or even healthy fruits and vegetables. Preparing your meals and snacks ahead of time can make changing what you eat easier because you will not have to spend time preparing something every time you are hungry.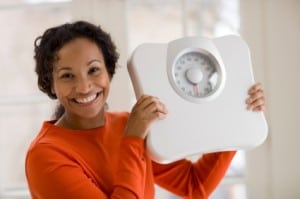 Consider Adding More Exercise into Your Life
There are many people who do not realize how much adding a little bit of exercise to their day can really help them to lose weight, build muscle, and improve their overall health. Simply taking a walk around the block can help your body start to become stronger and help you to lose weight.
If you really want to challenge yourself to get more exercise, consider using a fitness tracker to monitor your movement each day. Many people do not know that they are moving so infrequently throughout the day until they wear a tracker. Be sure to consider what activities you plan to do to ensure that you choose a tracker that will be able to properly track the exercise you plan to do.
Only you can change your poor habits to live a healthier lifestyle. It will take time to incorporate these changes into your life and making one change at a time will make the transition period easier. You want to be sure that you do not stress yourself out too much by making too many changes to your life at once. Set goals for yourself and stick with them to live a happier, healthier, and more fulfilling life.