Recently, I was on location at the Kimberly Hotel for the New York Health and Racquet Club's (HRC) September Soiree.  This is the HRC's fall premiere event to promote the club and welcome new and prospective members.  I had the opportunity to learn about several new classes that are taking the fitness world by storm.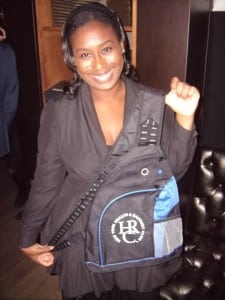 A, according to group fitness instructor Brian Longchamp.  Brian, who is learning to teach Hip Hop, Reggae, and Dancehall, believes with dance and fitness crossing over members are getting the total package. Wellness Director Sam Cardona concurs that dancing is the best group fitness class "because dancing comes naturally.  It's cultural.  Its music."  You can't help but move.  Sam suggests Zumba, which is a fitness program that fuses Latin rhythms with easy moves for sculpting and resistance training.  For New Yorkers, at HRC you can take that action to the pool with "Aqua Zumba."  Ballroom Dance, which includes Salsa, brings comprehensive dance moves to group fitness.
For you ladies who want to move like Shakira, one example where dancing meets fitness would be belly dancing.  This demonstration of HIPrana by Slavica combines Vinyasa Yoga with a fusion of belly dance movement.
If you are not ready to leave the house just yet, maybe its time to get your game on!  Longchamp brought my attention to the newest trend to hit the health world:  Gaming Fitness.  Yes, you read that right, Gaming Fitness.  With programs like Wii Fit and Kinect + Xbox 360, home fitness has become more exciting.  Contrary to popular belief, Longchamp states these programs so work.  For example, with the repetitious arms movements in sports games like baseball and golf you're working obliques and biceps.  Even more amazing, the Kinect + Xbox 360 will correct you if you are doing something wrong.  So you have the added bonus of a "personal coach".
Kinetic Sculpt Founder Erwin Gonzales suggests asking yourself several questions in determining the state of your health:
Are your joints healthy?
Are you a healthy weight for you frame?
Can you carry groceries up and downstairs without gasping or stopping?
Do you want to live unassisted in you senior years?
We all want to live long and healthy lives and what better way to start moving then to follow the rhythm.  What is so great about dancing or gaming fitness is that you can go at your own pace and build your stamina.  And when you're having fun, it doesn't feel like a workout anymore, but more like a party.  So, work it ladies!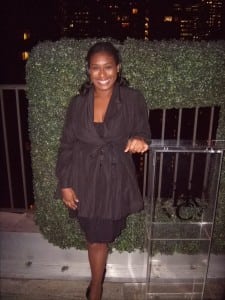 Here's a few photos with my interviewees: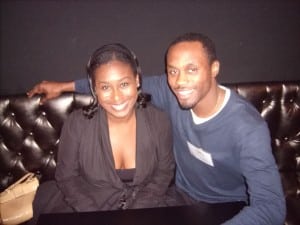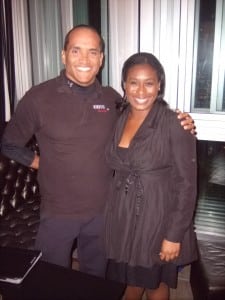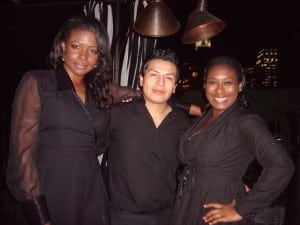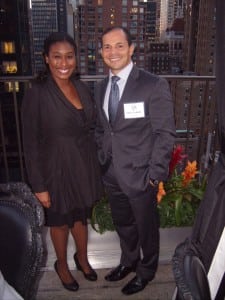 If you live in the NYC area, check out the HRC at https://nyhrc.com/aboutnyhrc.html
To learn more about Gaming + Fitness, take a look at gamefitnation.com
Check out Erwin at Kinetic Sculpt.com.
A big thanks to my interviewees, especially Group Fitness Director Maryann Donner and Diane Stefani, PR Director, for letting me pick your brains.  I may have to get a membership myself!