Don't leave all the fun and sweet stuff to the kiddies tonight, not when you and your "boo" can have some fun and games of your own. Instead of putting candy in that treat sack try one (or all) of these.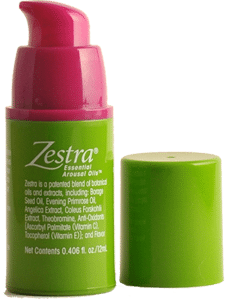 Who hasn't seen these commercials on television? Ma Kardashian is on camera signing the praises of this magical, sexual stimulant that shifts you from "Meh" to in the mood. The website claims that  Zestra is "clinically proven to increase desire, arousal and satisfaction in 70% of women. It works by heightening a woman's sense of touch – for deep, pleasurable sensations, sexual satisfaction and fulfillment. After applying Zestra to the clitoris and labia, the effects – the Zestra Rush™ – begin for most women within 3 to 5 minutes and last for up to 45 minutes." Some folks from BB&W have tried the stuff–which is a blend of  sexually-arousing essential oils–with uh…good results. It does, however, have a somewhat peculiar smell (plastic berries??), and your man is sure to feel the "heat" too.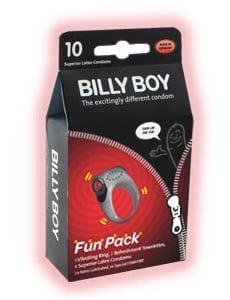 This company makes it fun to wrap it up. And you can depend on their efficacy, because they're manufactured in Germany–they don't make no junk. Besides just the boring latex fair, Billy Boy mixes it up with our personal favorite, the "Fun Pack," which contains a deliciously pleasing vibrating ring (The Hubster LOVED this ;-), melon-scented refreshment towelettes, and a variety of condoms.
Pure Romance Edible 'Body Bling':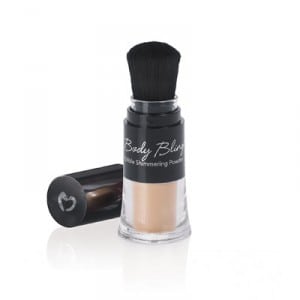 Kissable Body Bling shimmers luxuriously for all occasions. Body Bling's elegant powder shimmers in rich shimmering gold and can be worn all day and night…until someone licks it off.