Last week we saw the cute engagement pictures of Enuka and her new hubster, Joe. As promised, here's the Rookie Blue actress in all her martrimonial glory.
Enuka's wedding was what she calls a "City Country" themed wedding combining glamour and nature. The look is a lot of sparkles, but with natural elements and summery flowers.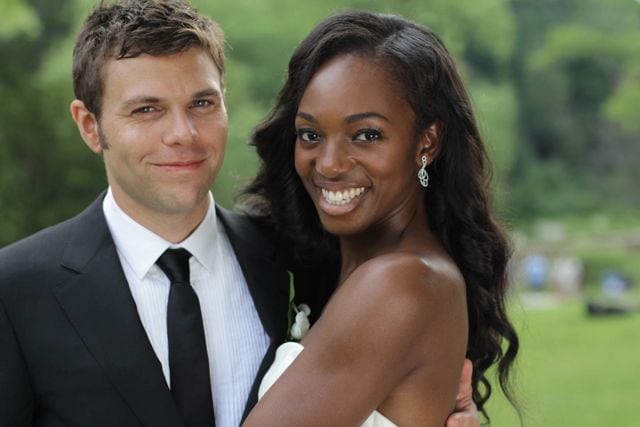 Many years of happiness, Enuka!