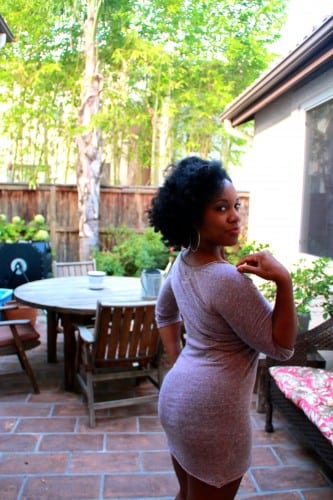 I won't and will never have a big, juicy booty like those hotties on Instagram you see, but that doesn't mean I'm not working to keep the derrière.
In addition to the 3.5 hours of yoga I do every week, I take some time out to squats during any downtime I have, because I keep the 7-pound dumbbells in the family room (adjacent to the kitchen) handy.
When I'm waiting for my coffee to warm up in the Keurig, I do squats. When I'm brushing my teeth, I do squats for the entire two minutes recommended by the American Dental Association. basically, I get it in where I can fit it in.
But now I'm ready to up my reps and found this handy dandy chart that I'd like to share. Who's willing to do the challenge too?