Just look at how gorgeous it is…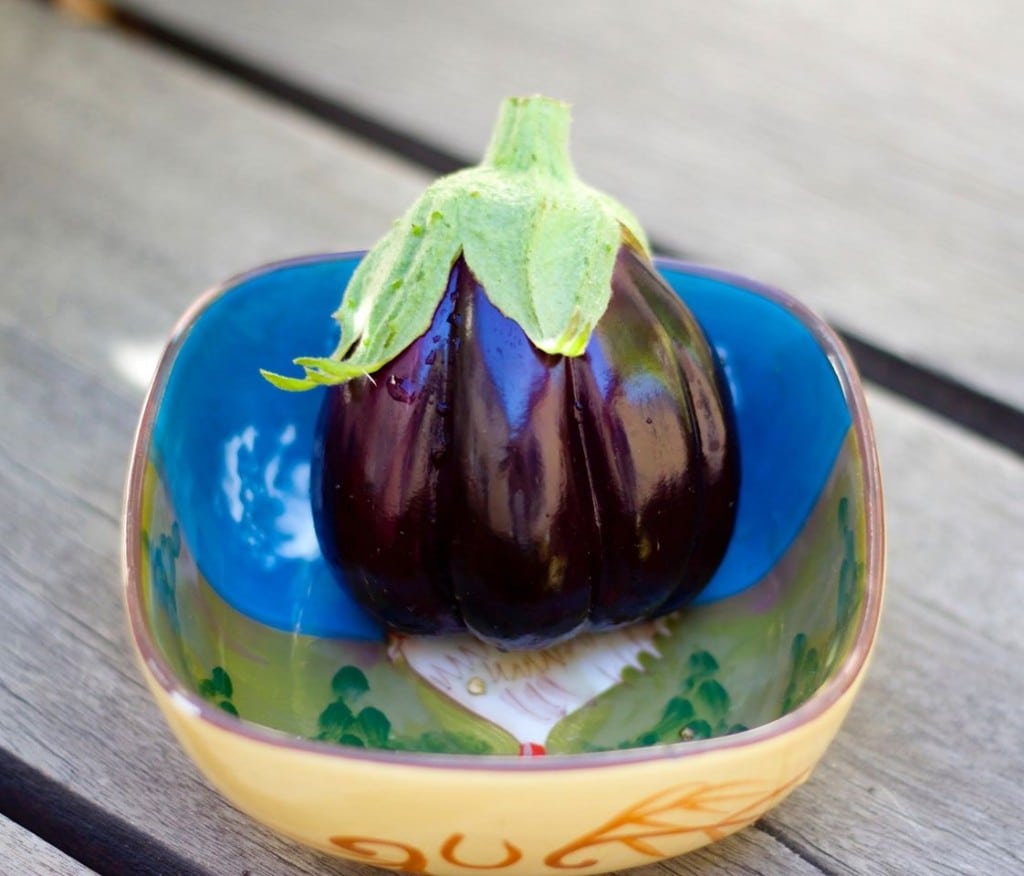 I took that photo right before I ate it! Eggplant is a great meat substitute for your vegetarians, and the bulkiness of it kept me full until dinner time! I'm telling you guys…vegetables (along with a bit of protein) are the key to weight management and a feeling of vitality. What's more, my soil is so chock full of rotting, decaying organic matter that this little item is chock full of vitamins and minerals.
I don't bother growing this goodie from seed though…takes way too long. I get the starters at the garden center and plant with lots of compost and decaying matter, water regularly and viola! More eggplant than I've ever grown in my life!
While I've mostly been roasting these, I just found a really good looking recipe for grilled eggplant soup in a cookbook that's laid dormant on my shelf called The 30 Minute Vegan: Soup's On! No way I'll ever become a vegan, but this recipe is full of all the stuff I'm growing my garden, like fresh sage, basil, and flat leaf parsley. Stay tuned for how it turns out next week, when my next batch of eggplant is due to be harvested.