No matter how many beauty stories we do about makeup and fashion, it all means absolutely NO-Thang if you don't feed your body from the inside out. While for most Americans it's still the dead of winter, late February and early March is the time to start thinking about growing your own "beauty garden."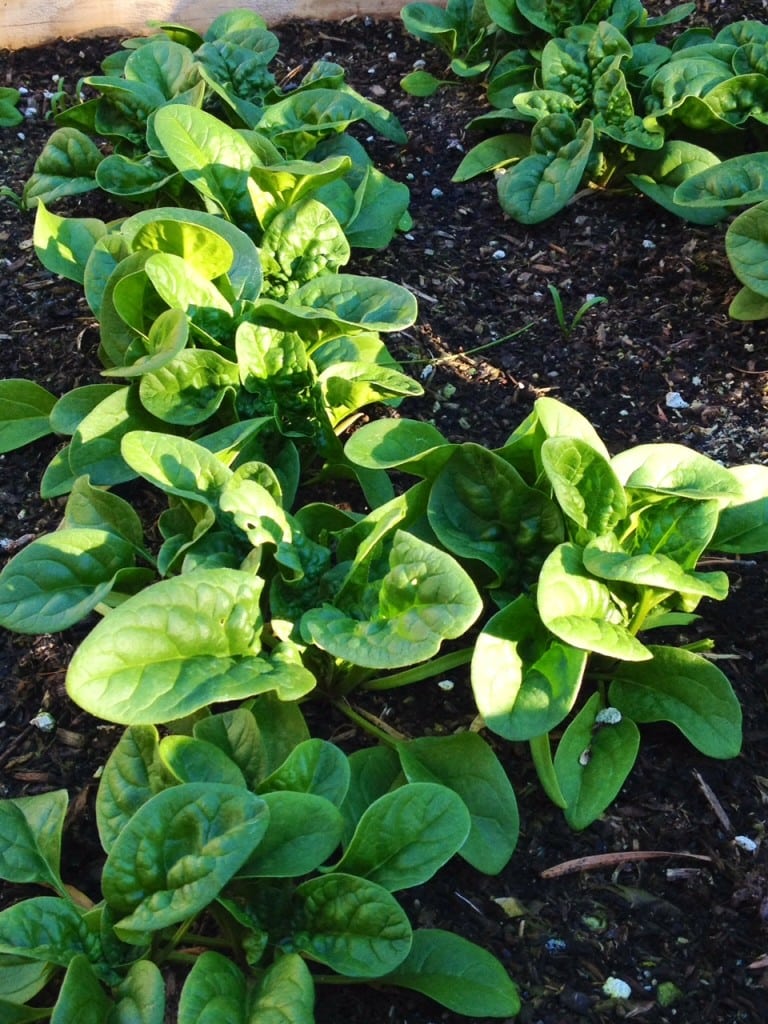 What's in a "beauty garden?"
kale
a variety of salad greens
beets plus the leaves
broccoli
spinach
carrots
Swiss chard
Brussel sprouts
tomatoes
cauliflower
cabbage
lemons, limes and oranges
strawberries
blueberries
blackberries
grapes
apples
Every morning when I get hungry I go out to my garden and gather about two cup of greens–comprised of kale, spinach, radish green and salad greens to make a smoothie. My carrots are beginning to come in, so I'll be adding those too when they're ready. As my garden produces these greens, the more people comment on how my skin "glows."
So why do greens make your skin beautiful?
We know that fruits and vegetables are important for good health, yet the majority of us don't get enough. Fruits and vegetables (especially these 6 foods) are high in many important nutrients, phytochemicals, fiber and antioxidants that make them superior for promoting healthy skin. The antioxidant content in plants, for example vitamin C, E and beta-carotene, are excellent at fighting free radicals. By reducing free radicals, fruits and vegetables effectively reduce signs of aging, acne and inflammation! They are also great for improving insulin sensitivity, further contributing to both diabetes and acne prevention. [SOURCE]
And why do greens help you lose weight?
Vegetables are chock full of vitamins, minerals and antioxidants, but aside from that, they're mostly fiber and water. This "tricks" the stomach into thinking it's full so you eat less and stay full longer. Try this tip: eat some greens along with a protein source, like fish, nuts, free-range chicken, or grass-fed beef. You'll be full for hours with no sugar spikes that can lead to insulin resistance, a precursor to diabetes.
My green smoothie recipe: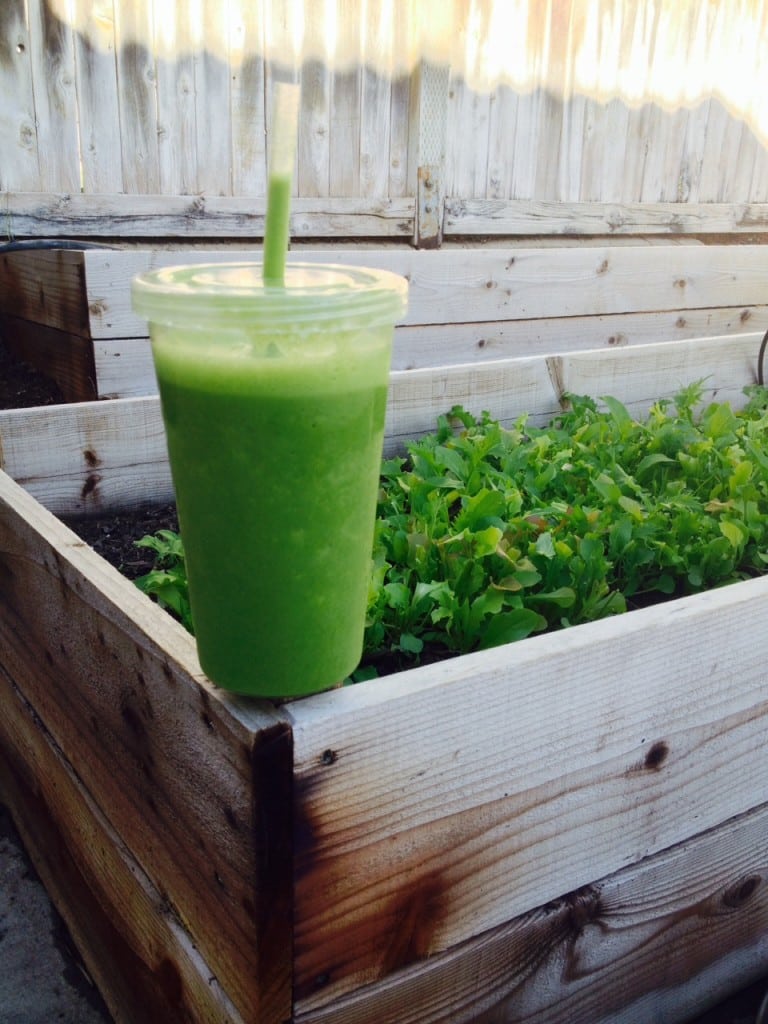 2 cups leafy greens (spinach, micro greens, kale or whatever's handy; except collards, which are way too spicy for this recipe)
2 dates
1 half ripe banana
1 green apple
1 teaspoon fresh ginger root
1 tablespoon almond butter
1 cup ice
1/2 cup unsweetened almond milk
(feel free to add a scoop of your favorite protein powder–unflavored or vanilla is best)
Grind all ingredients in a powerful mixer, like a Vitamix and this vitamin packed protein drink will keep you full till lunch and maybe beyond)
Growing Your Own Food Gives You More Money for Makeup and Fashion!
Even when it's in season, a bag of organic salad greens runs for about $4. Kale and spinach is about the same, and more if you're shopping at hoity-toity places like Whole Foods. Find out when's a good time to plant and go to your local garden store and get a pack of $2 seeds and watch how many bags you'll fill and how much money you save, thus giving you more money for more important things, like boots.
 Good sites to help with garden ideas and planning:
https://gardenweb.com
https://www.organicgardening.com
https://www.facebook.com/pages/Organic-Gardening/380651248633270