Yesterday on my way to visit my Mother for Mom's Day, I noticed something strange about my feet when I reached down to slather lotion on my ankles. The bottom of my feet are turning orange. This happens occasionally when you consume too much Vitamin A, because it isn't water soluble. It will just linger in your body and literally tint your skin orange until it dissipates.
Did I get you all excited about eating carrots yet? Yes; the soles of my feet are orange, put my night vision is laser sharp and my complexion looks fabulous.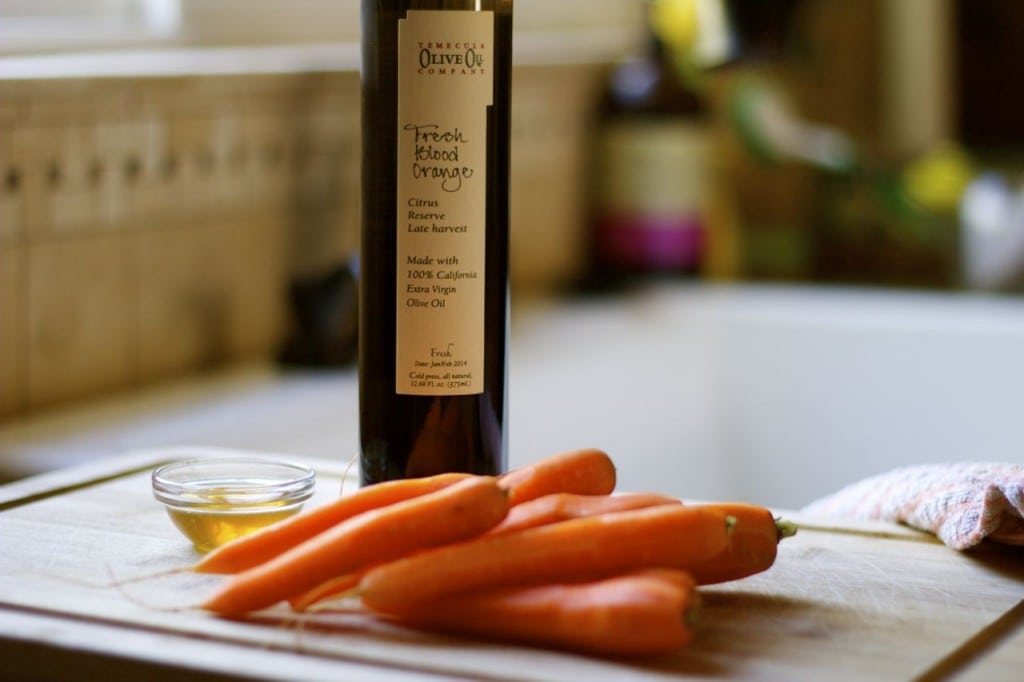 If you're growing your garden (as you should) and you've got carrots in the ground, try this easy-yet-tasty side dish that tastes almost like dessert. For a little extra flair, I added olive oil infused with blood oranges, but  you need not get that fancy. Regular olive oil will do just fine. This recipe is consistent with my paleo way of eating, which has me in the best shape of my life.
Ingredients
2 lbs carrots
olive oil
1 tbsp honey
sea salt
flat leaf parsley for garnish (optional)
Instructions
Preheat over to 375
Peel carrots and cut in half lengthwise
Coat carrots with olive oil and arrange them in a small baking dish
Sprinkle salt to taste (I use just a pinch)
Drizzle honey over the carrots
Bake for 25-30 minutes and turn occasionally to be sure the oil and honey are distributed well on each carrot
Garnish with flat leaf parsley
https://www.beyondblackwhite.com/sweet-paleo-friendly-honey-roasted-carrots/