Both Fawn Stone and Lakesha Yvette Walker were featured as singles on Interracial Marriage and Family, formerly Swirling and Marriage.  I have not been single for quite some time but as a dating and life coach understand that it is quite hard out there for women everywhere to find love.  Throw in beautiful, successful and accomplished black women, the odds rise even higher.  I had lunch with Fawn and Lakesha in the summer and am still blown over in amazement as to why these young, sexy, gorgeous women at their age and in their respective professions were still single.  I encouraged them, strategized and discussed a game plan for each.  That game plan included swirling for these smart, hot, gorgeous women.  Half the battle is won as they are very much open to interracial relationships.  Neither Fawn nor Lakesha have limited themselves to dating black men only, but are inclusive of love in whatever skin shade they find it.  That is a very good thing!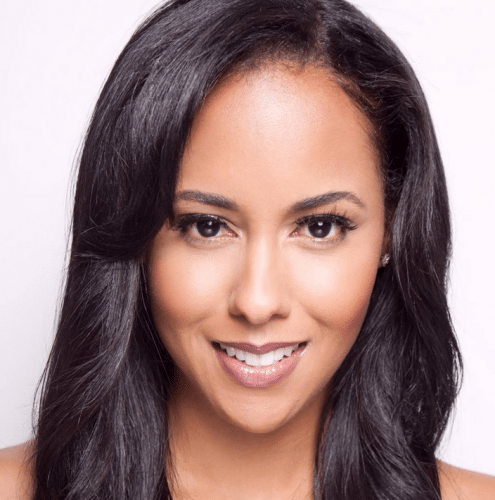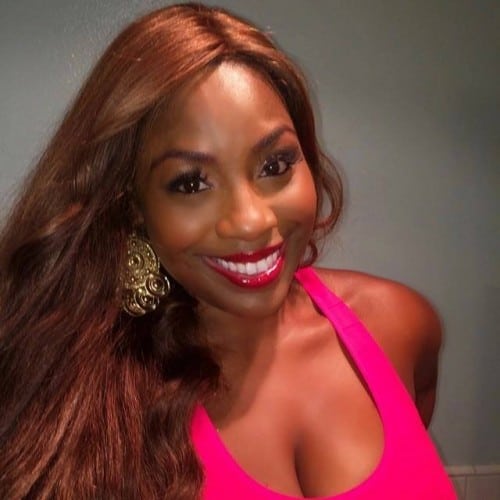 Fawn and Lakesha are looking for their mates.  Both are beautiful, ambitious, focused and determined in their respective careers in Hollywood.  The film industry is tough, but the opportunities to meet successful, quality men of all races is unlimited.  Whether in or out of the industry, they both agree that all one needs is an open mind.  Any good marriage minded man should be honored to meet, court, date and eventually marry Fawn or Lakesha.  Make no mistake neither Fawn nor LaKesha are desperate, but as intelligent as they are beautiful; and will make the right guy feel loved and happy.  They are of course individuals with their own goals, dreams and life course but they remain united in that they are looking for great men to join them on their continued rise to the top.

Fawn Stone 27, is a gorgeous and super talented lady who does not like to get caught up in drama. Well, with the exception of on the screen drama. Born and raised in Los Angeles, Fawn returned to her home city Los Angeles after graduating from Howard University in Washington, DC to pursue a career in acting and as a television correspondent. Most likely, Fawn can be found strutting her stuff in her 3-inch heels, even in a bowling alley. She says, "Heels are more comfortable."
Some would say she is a diva, and she may have diva tendencies, but Fawn is one of the most kind-hearted people you will ever meet. She continues to get her feet wet in the entertainment and media business and enjoys every moment of it. In her spare time, Fawn enjoys volunteering and giving back to inner city and incarcerated youth.
Fawn's ideal man:  The man I marry will be very kind, loving, faithful, handsome, funny, intelligent, attentive, loyal, understanding, giving, independent,  adventurous, curious, open-minded, creative, steadfast, a great provider and treat me like a queen.  I, in return will do the same.  He must love children and be spontaneous as well as romantic.  He is an all around great guy.

One of Fawn's famous quotes:  NEVER underestimate Gods blessings. Always stay faithful. Always remain in gratitude. Always give & love despite your situation. When you are faithful to God, God will be faithful to you!

Gorgeous and born with comedic talent, Lakesha, 29 stands on middle ground between the "Wild Child" and the "Diva." As a comedy writer, she loves to laugh and have fun. However, she also provides balance to the trio and is sometimes their only voice of reason. Her work may be scripted but her life sure is not.  Lakesha created The Candid Confessional, a monthly performance event where actors, comics, directors, musicians, poets, writers, and anyone else who is brave enough to step inside and confess.  Lakesha is an avid dancer, fitness fanatic, blogger, and runs her own production company, La Fille de Cacao Entertainment. She is tenacious and has mega drive for success. Mostly, this lady rolls with the punches.  Hollywood better watch out!
Lakesha: "My life is busy but I keep it light, so I love a man who embraces fun and independence, as well as one who is kind, open, loving, smart, patient, attentive and willing to support my goals, because I in turn will support his.  I'm also a very kind and open person, so I love to throw parties, plan events, travel, explore new restaurants , diversify my taste in culture and food, embrace health and fitness on all levels."
Lakesha's ideal man:  My husband will embrace that part of me and I in turn will love and support all he does as well, whether it's business, social or goals that build for the overall good of our family.

 If you are serious, marriage minded, in the market and want to contact either of these beauties, let me know.