I know everyone has a preference, but I personally believe that yoga is the single most amazing, body changing, stress reducing, and weight loss practice you can do. It literally will change your outlook on life, plus give you killer legs and a bum you can bounce a penny off of. I like that yoga is simple. You can do wonders with your body and a mat. That doesn't mean you can play with a few toys.
If you're ready to start the journey, here's a few things I'm digging that I want to share…
Shashi Gripe Socks, $17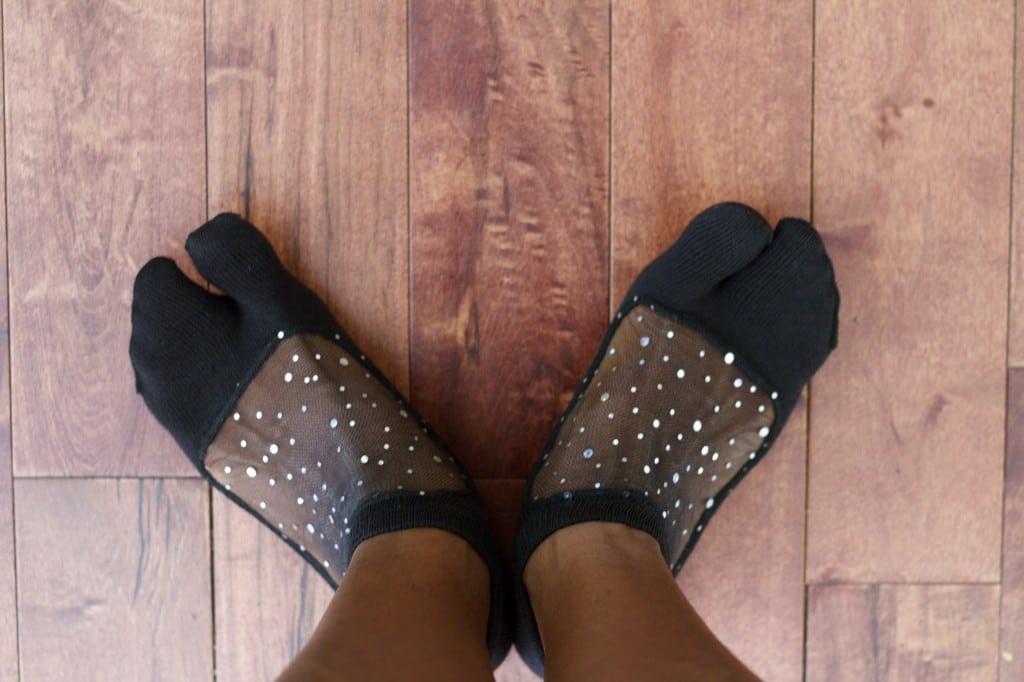 I really like these for impromptu yoga practice when I don't have a mat handy if I'm on a hardwood floor or carpet. I was concerned at first that these socks would make my feet sweaty and hot, but they are amazingly breathable. They also do well on the mat and gives you a deeper level of grip and control.
Cool Yoga App…Yoga Studio; $3.99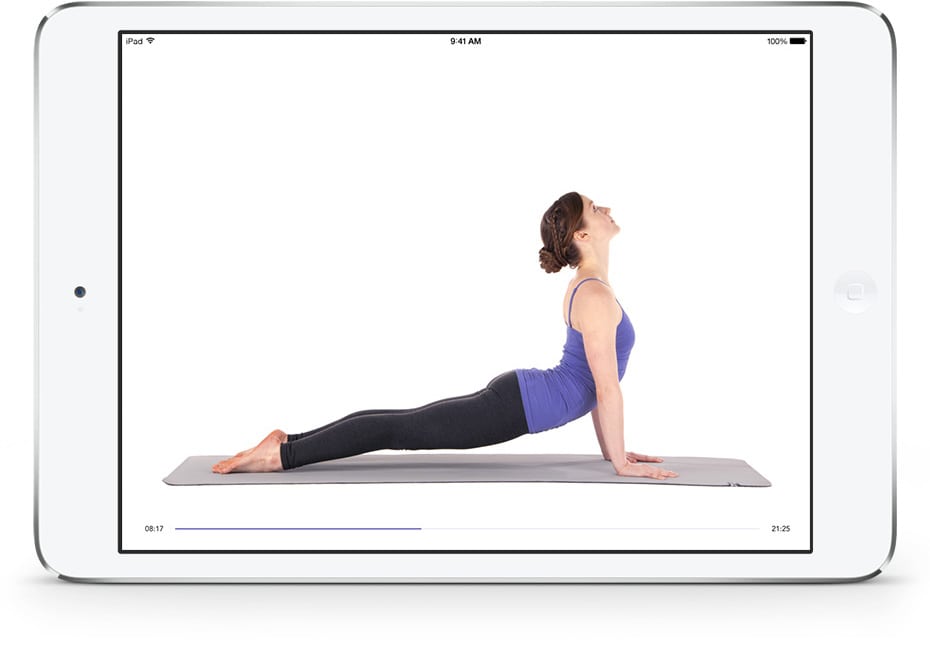 I can't always make it to the studio for a class, but glory be–a yoga app that you can tailor make based on your skill level and what areas and practices you want to focus on. Yoga Studio is the number one yoga app on iTunes, and for good reason. There are three practice sections–beginner, intermediate and advanced–at various time intervals, from 15 minutes to an hour. You can even customize a practice session a-la-carte compiling different positions and time intervals. One word of caution though: the videos can run on either wifi or via your cell phone network, so I wouldn't use this application without a good wifi source. I tried to use this recently in a hotel room at a blog conference and the darned thing wouldn't load the videos. Very frustrating. But as soon as I got home to lightening-fast broadband, it worked just great.
For Flexibility…Neocell, $24.99
I've been using Neocell Beauty Infusion since March and I have to say collagen supplements have done wonders for my skin, hair and flexibility. Here's how I use it…