I find that there are few things that piss off black people more than a stay at home black mother. Not stay at home mother, but stay at home BLACK mother. The minute a black woman opens her mouth to suggest she wants to be cared for out come the shamers and concern trolls in full force.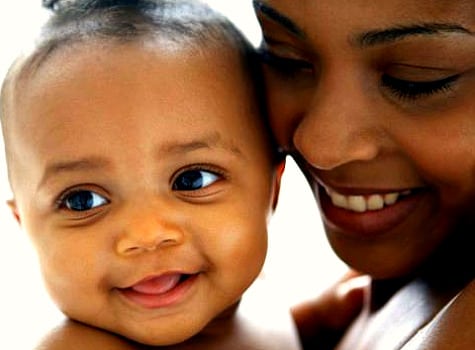 "Women need to be independent! You ought to be able to take care of yourself AND your man if need be…"
"My mother worked two jobs to take care of us, what makes you so special?!"
"See, it's attitudes like yours that make men think black women are nothing but gold diggers."
"This isn't the 1950s. No woman should want to be in the kitchen all day…"
Mmmhmm.
There is nothing that brings groups of people together quite like the opportunity to tell a black woman if she isn't a work horse for herself and others, she's living life wrong. Black womanhood is supposed to be a struggle. Black womanhood is supposed to mean you can be a mother and father to your children; you don't need a man! (Turn the captions on, there are English subtitles…)
The problem is that "needing someone" is treated like a cardinal sin, especially if you are a dark-skinned black women.
A Postscript From Slavery?
The idea that "a black woman needs to always work" doesn't seem to be a behavior pattern shared with all black women or non-African American communities. In fact, the people I see pushing this narrative most strongly are African American people and especially African American men.
One theory is that because of the condition of black people in America due to slavery, there doesn't seem to be a memory in the collective African American consciousness of a time when black women didn't work. Many black households were poor and deprived of opportunities even after slavery was over due to white racism.
Black women HAD to work since often being a SAHM was not something that black women could afford to do, or was even expected to try and do. Some black women, especially single black mothers, can't afford to stop working even now.
So forgive me if I give the long side-eye to people acting like all women were happily in their own kitchens and living rooms during the 1950s. Often the mothers and grandmothers of today's feminists who casually refer to the 5os as some by-gone era, before women were "liberated" from the home and able to march proudly into the workforce, had black maids scrubbing their floors and minding their children.
Or they passed by black women out in the fields picking crops, something those women had done for generations.
Or their white skin was able to open doors for them that their "black sisters" could not walk through, no matter how hard those black women were already working.
But I digress…
The point is that people in America may be so hell-bent on a "black women are wrong if they want a man to provide for them" because they are obedient to imagery burned to the minds of previous generations: It was the black woman doing all the work, all the chores, all the child-rearing while the white women of the house weren't expected to do much of anything except be taken care of. These experiences and images in books, television, and movies created a norm: If you are a black woman, you are to take care of others and always work. This norm made black women the providers in their communities.
Anyone else think it's funny that Disney's only black princess's happy ending involves being able work and support herself and a broke prince?
Colorism And Internalized Racism?
I bring up the image of the work-horse black woman and the non-working lighter/whiter woman because another theory I have is that this attitude is based off of the low valuation of black womanhood in the black community. If black people in the United States are mentally damaged as a result of slavery and white racism, it makes sense that they turn this in on themselves. Rather than men being taught to value black women and be proud to work for and support them, the opposite becomes true:  A black woman is seen as not worth providing for and protecting.
What happens when a woman feels she is not valuable and worth protecting? Her self-esteem takes a nosedive. She settles for unsuitable men who will use and abandon her. And this develops into a pattern of low expectations regarding relationships or of men who are in and out of a woman's life that affirm her sense of low self-worth. This "low value, lowered bar/low expectations" logic is passed down through generations of black women, unless someone is able to break the cycle.
What happens when the African American community trumpets that black women are not valuable and not worth protecting? Black women are left to fend for themselves and any offspring they have. To justify this, words are coded to help silence black women who ask for help.
"Strong black women" are women who haul a load to heavy for two people. No matter how miserable and lonely you are, as long as you don't drop dead from a heart attack you have achieved SBW status.
"Gold Diggers" are black women who, at the very least, demand that men who fathered their kids out of wedlock be inclined to spend money to help raise them. However, it is often a term used to shame black women out of dating men that can afford to financially support the both of them or want to! These "gold diggers" are then steered towards men who are happy to not support them in any way, shape, or form, but still expect access to her body.
"Independent womanhood" means that a man only need show up with his penis in hand; black women need not reasonably expect a man to care for her or even stick around should children be made.
The Likely Truth A The Heart Of This?
There may be a combination of factors as to why African Americans can't stand to let a black woman stay at home and have a man provide for her.
However, it all leads to a couple of questions:
– Exactly what business is it of YOURS whether or not a black woman intends to seek a man who wishes to act as protector and provider for her household?
– What is it to YOU that a black woman vets men according his willingness to pay for meals, spoil her, and tell her she doesn't have to work if she doesn't want to?
You don't want that for yourself? Congratulations! Here's to finding a man or woman according to your own non-traditional standards.
It doesn't matter that you think this is "wrong" for black women. It doesn't matter why. Because you have no power over stopping black women from moving comfortably into the arms of men who are more than happy to provide for and value them.
We all know some men hate competition and are looking to get their hands on a woman through trickery rather than any serious work. So excuse me if I tell some of you loud-mouths to take a flying leap off of a bridge.
Your anger at the end of the day is nothing more than impotence; you know you're a low value man that can only get a woman if you can dupe her into thinking she needs to chase you.
As for the concern trolling women, save it: Black women as a group work far harder than any other group on the planet, because MANY of us are doing it ALONE. So sit the hell down and shut the hell up.
Black women are not white women and black women's issues are not white women's issues. For white women, they may feel they have exceeded their women ancestors by being educated and working and being single.
Black women are just as free to be single and educated and working for ourselves. Having a job isn't a "sign of progress" for black women:  We've always been at work, because we didn't have any other choice. Working has both been matter of survival and expected servitude created by white supremacy, a fact often conveniently ignored by many white educated feminists. The decision to co-opt the relationship needs of black women according  a white narrative is racist and an exercise in willful ignorance.
Allow black women to feel a sense of pride for their daughters who DON'T have to work, DON'T have to struggle and have found men who are happy to provide for them because to them, a black wife isn't automatically a post-slavery work horse…but a woman they cherish and wife they are happy to protect, provide for, and value. 
And you know, mind your own business.